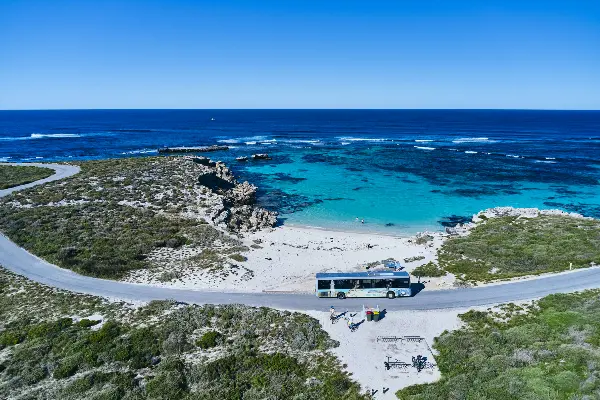 See more for less
Wrap Yourself in Wonder on Wadjemup / Rottnest Island with a range of seasonal offers
Explore a range of seasonal offers and specials on everything from ferry tickets and tour packages to accommodation, dining experiences and more.
Rottnest Island takes on a magical quality in winter with the sound of waves crashing, rain hitting the sea, soothing wind, birdsong, footsteps on sandy trails, and abundant wildlife. The fresh air, gentle rhythm, and sense of adventure can do wonders — with less crowds and more accommodation available during the cooler months.
Be enchanted by stunning scenery, peaceful hiking trails, meandering bike rides, birdwatching, whale spotting, and epic surf. Tuck into a hearty meal by a roaring fire. Get cozy with moody skies and a good read. Take the time to slow down and rest up in the solace of nature.
Experience everything Wadjemup / Rottnest Island has to offer in winter. It's the perfect time to visit — relax and unwind, connect with loved ones, and wrap yourself in the wonder of nature.