Event
ANZAC Services 2023
Travel to Rottnest Island for a special ANZAC service like no other.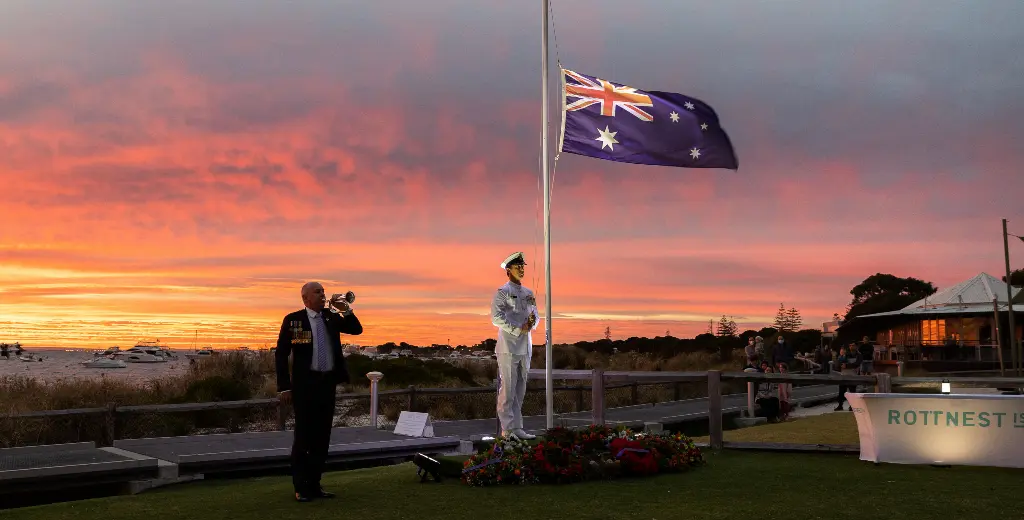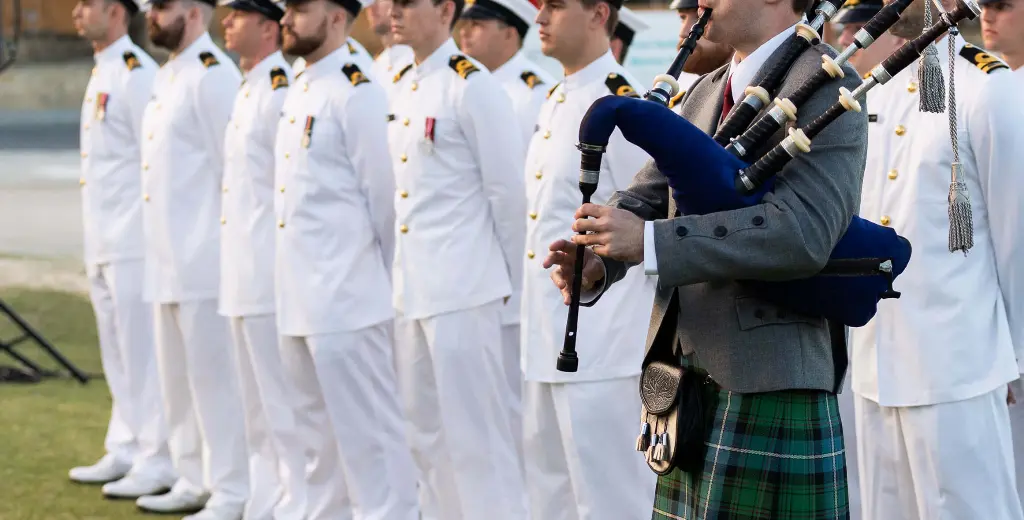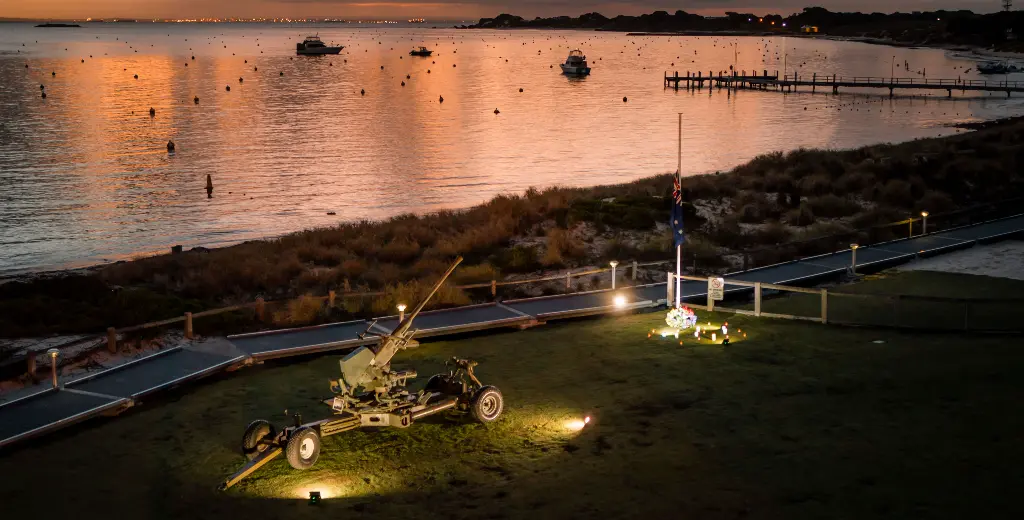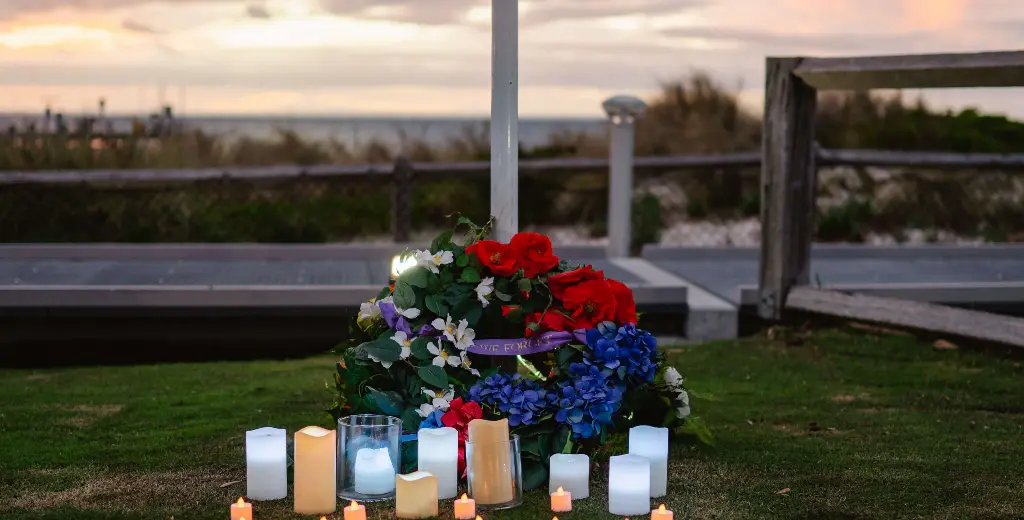 ANZAC Day holds a special place on the Wadjemup / Rottnest Island calendar. With a long military history, we commemorate all who have served and continue to serve.
Wadjemup / Rottnest Island played a role in WWII, and there are many places of significance on the island, in addition to generations of families who have family who have served and were stationed at Rottnest Island during WWI and WWII. Join us to reflect and mark this important day of remembrance with services on the foreshore of Thomson Bay.
Free to attend, all are welcome.
Ferry Travel

Early morning ferry services will be available, departing Fremantle and Hillarys from 4:45 am in time for the Dawn Service on Tuesday 25 April. Ferry services depart all day from Fremantle and Hillarys to get you to the island on Monday 24 April.

Ferry tickets to Rottnest Island are not included so book your tickets now with:

Current and ex-service men, women and veterans can also take advantage of free, same-day-return ferry travel to attend the ANZAC Day service. To book these fares, please contact Rottnest Fast Ferries, Rottnest Express and SeaLink Rottnest directly.


Proudly supported by Lotterywest
Monday 24 April
Dusk Service
5:45 pm
Thomson Lawn
An opportunity to pay your respects on the eve of ANZAC Day, with a service conducted as the sun sets over the island.
Tuesday 25 April
Dawn Service
6 am
Thomson Lawn
As the sun rises over the ocean, stand as we mark ANZAC Day and honour the dedication and sacrifice shown by all who serve and continue to serve.
Live Music
7:30 am – 10:30 am
Main Settlement
Explore the History of Wadjemup / Rottnest Island
In recognition of the day, we invite you to arrive early to learn more about the history of Wadjemup / Rottnest Island, including its pivotal role in WWI and WWII military operations. Join a guided tour with one of our knowledgeable Rottnest Volunteer Guides or visit Wadjemup Museum.
Bickley Battery Trail Tours
Explore the Kingstown Barracks and the site of the 6-inch guns that made up the Bickley Battery. The battery was part of the overall military establishment on Rottnest Island which included the 9.2-inch guns at Oliver Hill and the observation post and the radio and radar facilities at the Wadjemup Lighthouse.
Schedule: Free tours depart regularly from Kingstown Barracks from 8:30 am until 11 am. Bookings are not required. Catch the complimentary bus from the Main Bus Stop to Kingstown Barracks from 8 am to meet your guide, or take a 7-minute bike ride from the main settlement to Kingstown Barracks.
Oliver Hill Guns and Tunnel
Constructed in 1937 to defend Fremantle Port from potential enemy seaborne attacks, the battery of two 11-metre 9.2-inch naval guns at Oliver Hill is now a significant heritage icon. In fact, it's the only intact emplacement of its type left in Australia.
Schedule: Visitors are welcome to view the battery and explore the tunnels that burrow into the sandy hillside, used to house the gun's engine room and ammunition supply from 9 am to 11:30 am. Regular paid tours commence at 12 noon.
Wadjemup Museum
The newly renovated Wadjemup Museum shares the wide-ranging stories of the island. Explore exhibits from 40,000-year-old-artefacts to contemporary stories of holidaymakers, past and present.
Schedule: Open 8 am to 3:30 pm. Wadjemup Museum is located behind the General Store in the settlement and entry is by gold coin donation. PayWave and cash donations are accepted with proceeds going to the Rottnest Foundation.
Program subject to change
Where to find the ANZAC Day services
The event is held on Thomson Bay lawn, just steps from the main jetty and Visitor Centre.