Event
NAIDOC on Wadjemup
Learn about the cultural significance of Wadjemup.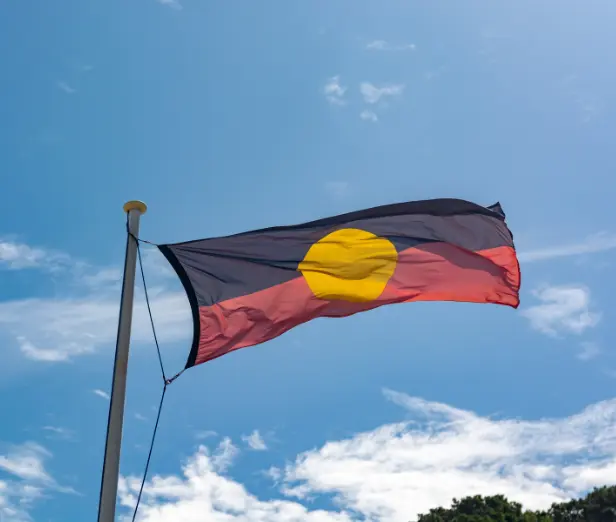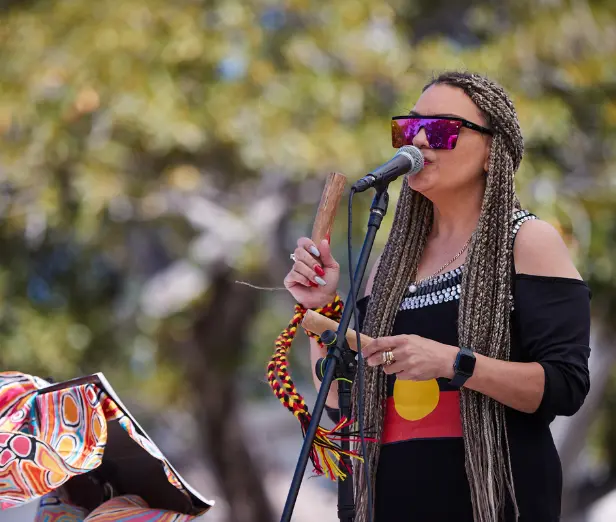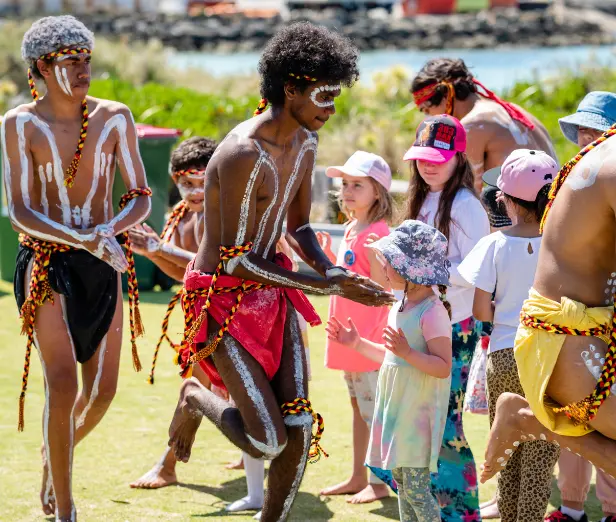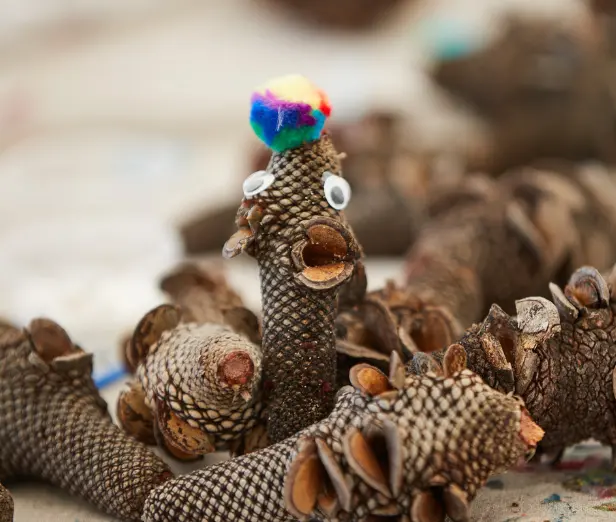 Experience NAIDOC events on Wadjemup / Rottnest Island with family-friendly activities throughout November.
Embracing this year's theme 'For Our Elders', join us in honouring the important role of Aboriginal Elders as cultural knowledge holders, trailblazers, nurturers, advocates, teachers, survivors, leaders, hard workers and loved ones.
Come along to a series of free workshops and events from Friday to Sunday each weekend in November, including bush tucker tastings, interactive art workshops, and acoustic music performances by talented Aboriginal artists.
The highlight of the program will be an extraordinary drone light show over Thomson Bay, presented in partnership with Fremantle Biennale.
Titled 'First Lights - Kooranup', the show offers a dynamic arts and cultural storytelling experience that combines innovative technologies, through a fleet of 160 drones, specialist 3D animation and cinematic soundscape, to re-tell the first stories of place in the night sky. Find out more.
All events are free; however, registration is required for some activities.
Full program and registrations to be released soon. Sign up to our email newsletter to be the first to know when they do.
While every intent is for events to go ahead as planned, in some circumstances they may have to change due to inclement weather or other unforeseen circumstances.
NAIDOC events and activities take place across Australia each year to honour the rich history, culture, and accomplishments of Aboriginal and Torres Strait Islander people. These events provide an opportunity for visitors to pay respect to Aboriginal and Torres Straight Islanders culture, engage in enriching activities on Wadjemup / Rottnest Island while also contributing to the support of local Aboriginal and Torres Strait Islander artists, the community, and the ongoing connection to Country.
The spirit of these events extends beyond their scheduled dates. You can continue to experience the deep significance of the island's cultural history all year round. Deepen your understanding of Wadjemup's tragic prison history era and the path to truth-telling at the Wadjemup Museum or join a local Noongar guide to learn about the profound significance of the island, its environment, waters, and Sea Country through the eyes of its Traditional Owners.
Where to find NAIDOC on Wadjemup
The activations will be based in the settlement area, an easy walk from the main jetty.