Event
Community Art Mural
Help create a collaborative mural with Kyooya Designs.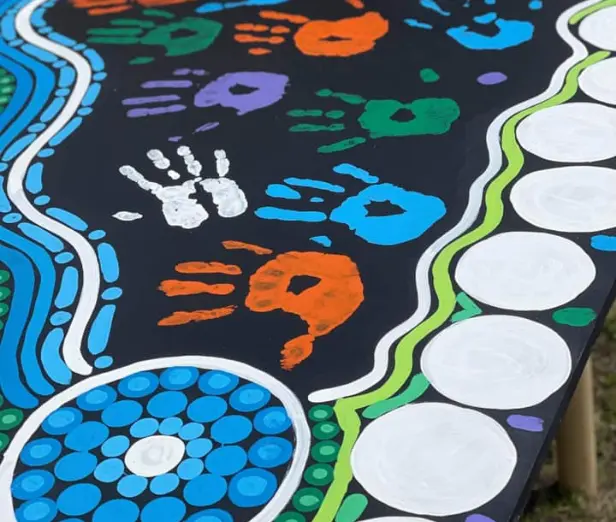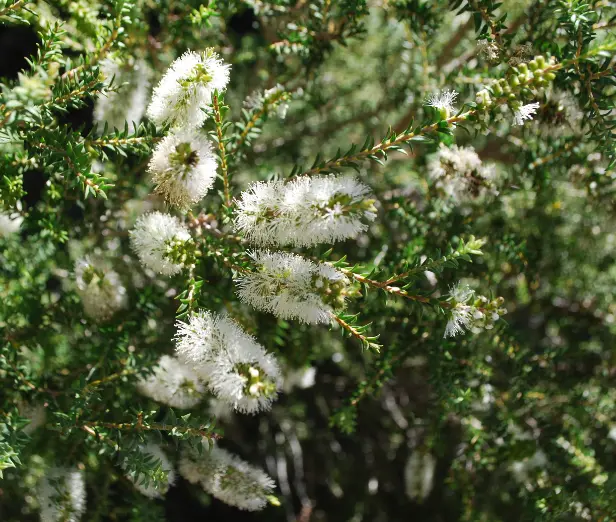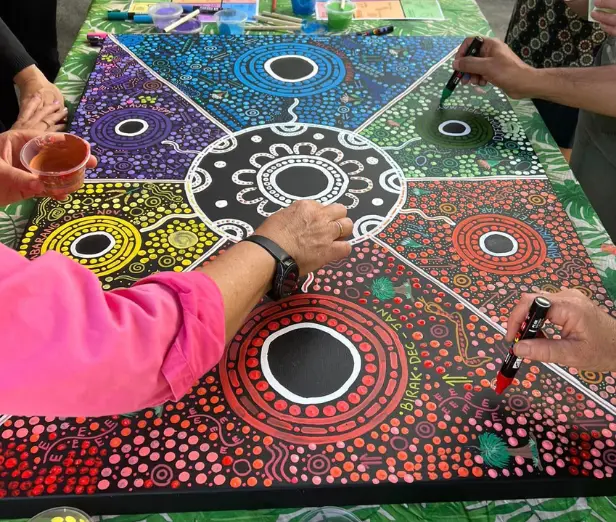 Add your artistic hand to make a colourful community canvas.
As you paint, learn about symbol art in the Noongar culture from local artists.
This event is free but registration is required. Please ensure you register all members of your family, including adults and children. Children must be accompanied by an adult and supervised at all times during the event.
While every intent is for events to go ahead as planned, in some circumstances they may have to change due to inclement weather or other unforeseen circumstances.
Connect to Kambarang Program
This event is part of the Connect to Kambarang program with all-ages activities scheduled throughout November to celebrate the season of transformation on Wadjemup / Rottnest Island.
Saturday 11 November
1 pm - 3 pm
Saturday 18 November
12 noon - 2 pm
Where to find the Community Art Mural
The event is located in the heart of the settlement, on Thomson Lawn. Visitors will find the event site just a two-minute walk from the main jetty.