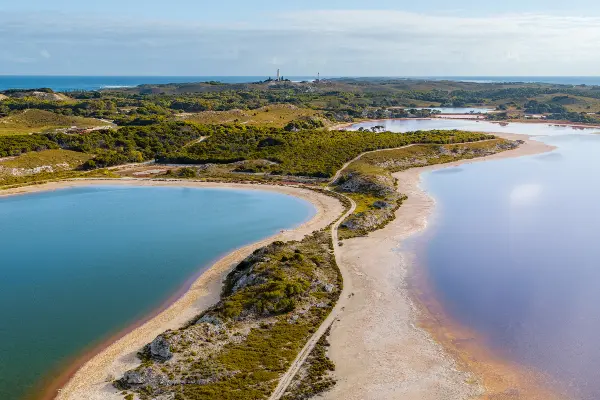 Ownership
Copyright in the website and content on this website including website pages, downloadable files, documents, images, graphics, audio and video (Material) is owned or licensed by Rottnest Island Authority (RIA).
Permitted use
Subject to these terms, you may reproduce or communicate, the whole or any part of, the Material in unaltered form only (retaining this notice) for your personal and non-commercial use or for internal and non-commercial use within your organisation.
Your reproduction or communication of the Material must display the following notice:
© Rottnest Island Authority
Conditions of use apply. See https://rottnestisland.com/copyright.
Moral Rights
Your reproduction of any Materials on this website must respect the author's Moral Rights granted under the Copyright Act 1968 (Cth) and the copyright law applicable to you.
Prohibited use
Except as permitted by these terms, the Copyright Act and the copyright law applicable to you, you must not reproduce, communicate or use:
The Material for a commercial purpose;
The Material in any way which is misleading, deceptive, objectionable, demeaning, harmful, controversial, libellous or in breach of any applicable laws or regulations;
Material owned by third parties without first obtaining their written permission;
RIA, the State of Western Australia or any other parties' trade marks, logos and tag lines;
Any Government coat of arms, crest or insignia.
No licence to reproduce, communicate or otherwise use the Material other than as expressly stated above is to be implied by the availability of the Material on this website.
Contact Us
If you wish to reproduce, communicate or otherwise use the whole or any part of the Material for a purpose not authorised above, you must have prior written approval from RIA. Requests should be directed to:
Director Marketing and Events
Change of Terms
We may change these terms from time to time. Check before re-using any Material.