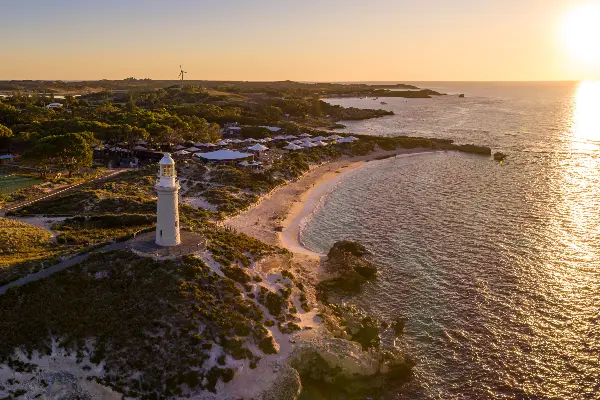 Find your home base on the island, a place for launching explorations and decompressing in the glow of a sunset
Staying at Rottnest Island can be a chance to reconnect with nature, have a moment of indulgence, or embark on an invigorating adventure. And, it might be all of this.
Rottnest Island has accommodation options for every kind of person who ventures to the island. The
Stay Rottnest Campground
being a source of stories shared over barbecues and quiet nights in nature, while the simple cosiness of a
Stay Rottnest Self-Contained
unit dissolves mainland stress into island stillness.