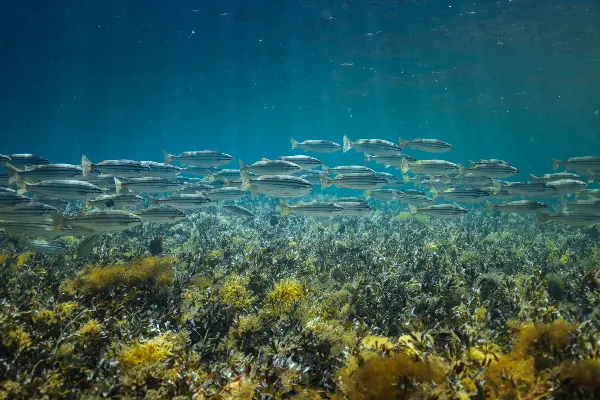 Marine Sanctuary Zones
In order to preserve Rottnest Island's unique marine environment, the island has five Marine Sanctuary Zones. Generally, these areas are 'no take' zones, but some exemptions apply.
The five Zones include:
Kingston Sanctuary Zone (Thomson Bay) to protect the four shipwrecks that lie within the area, including Gem, Janet, Denton Holme and Macedon, all wrecked in the late 1800s.
Parker Point Sanctuary Zone to protect the pocillopora coral reef.
Green Island Sanctuary Zone as it is an important habitat for male Australian sea lions.
Armstrong Bay Sanctuary Zone to protect the important seagrass meadows.
West End Demersal Sanctuary Zone was established to protect bottom living species, such as the western rock lobster, and dhufish which are found in this area.
Learn more about marine sanctuary zones