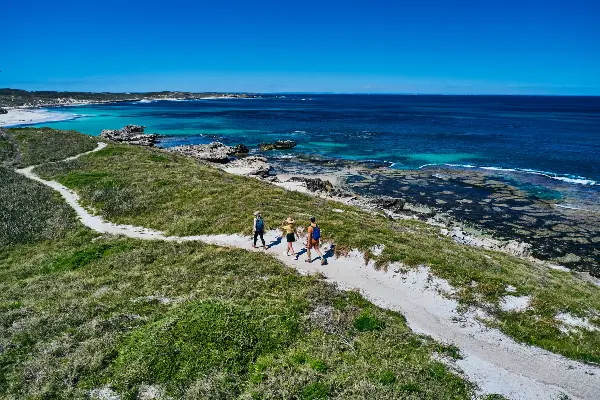 Every step tells a story
See the island from a new perspective and reconnect with nature on the Wadjemup Bidi. This incredible series of walk trails take in the spectacular coastal headlands, stunning inland lakes and breathtaking vistas of Wadjemup / Rottnest Island.
Spanning 45 km and threading its way through the island, the Bidi — which means "trail" or "track" in Noongar — is made up of five sections. Each unique stretch displays culturally and environmentally significant landmarks, providing balanced opportunity for historical reflection and celebration of the island's natural beauty.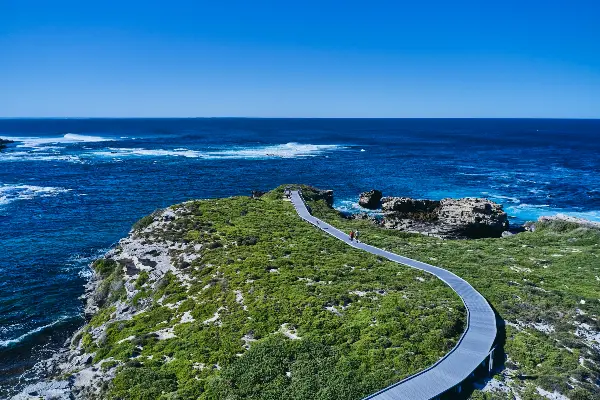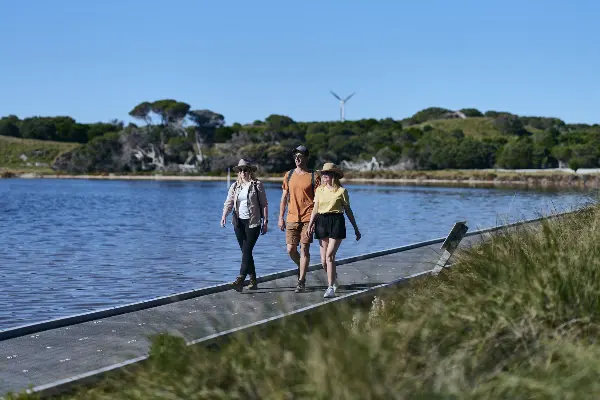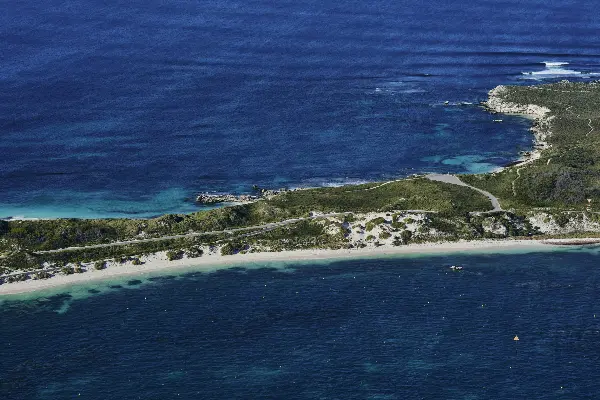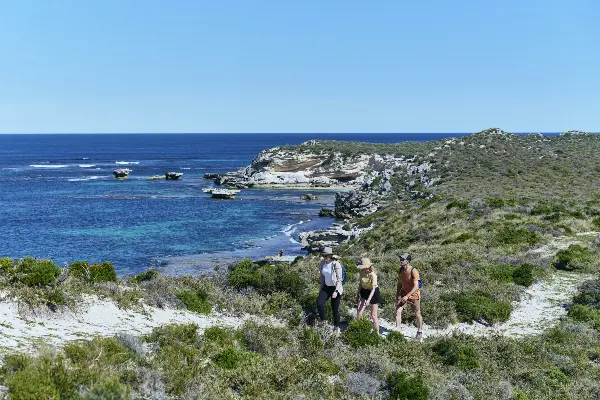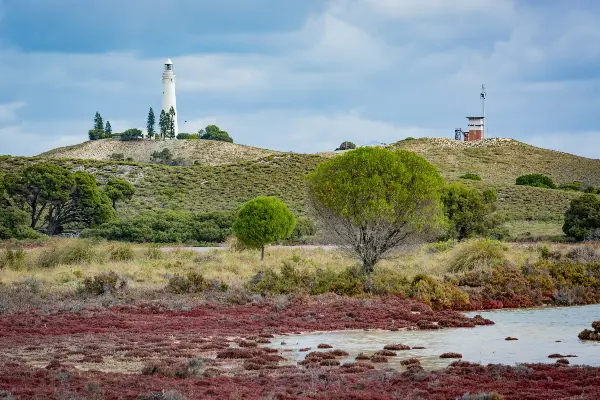 I spy with my little eye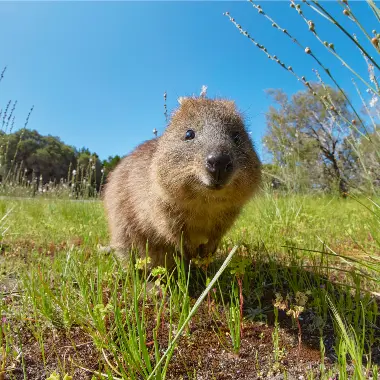 Kwokas
Quokkas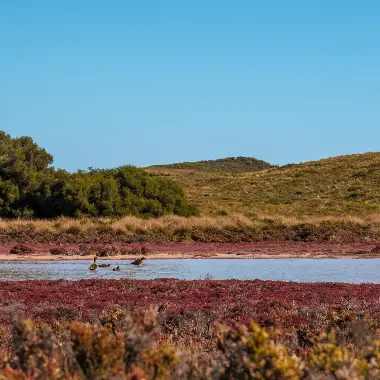 Balyan boodja
Wetlands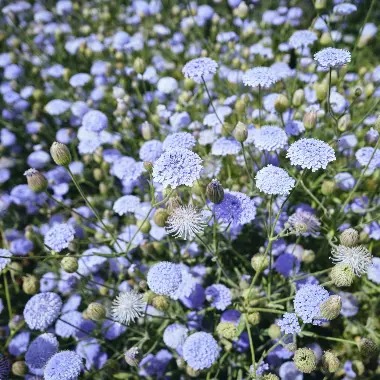 Dek-koordiny-mart
Wadjmeup daisy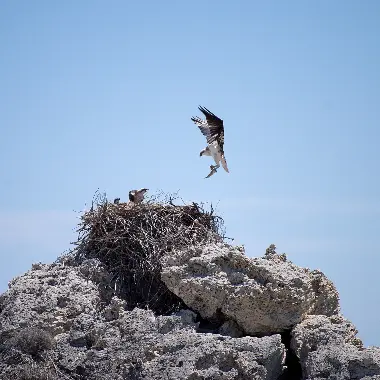 Yoondoordoo
Eastern osprey
Choose from 5 different trails or do them all
With the entire Wadjemup Bidi covering 45 km, you'll need to spread your hike over a few days if you want to do the whole thing.
For those wanting to explore at their own pace, the Wadjemup Bidi is made up of five connected trails allowing you to traverse the island in separate stages.
Once you're armed with an island map — which you can pick up from the Visitor Centre — and plenty of water, all that's left is to choose the trail you want to explore first.
Guided walking tours
If you're not sure where to start or want to learn more about the island whilst you enjoy your scenic walk, let one of the island experts show you a side of Wadjemup you've never seen before.
With multiple tours to choose from, including regular day tours right through to overnight retreats and photographic explorations, the perfect adventure awaits both hiking enthusiasts and beginners alike.
The ideal seasons for walking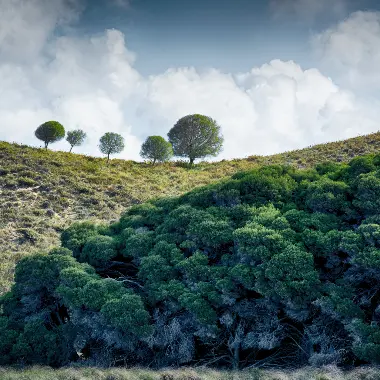 Djeran
April - May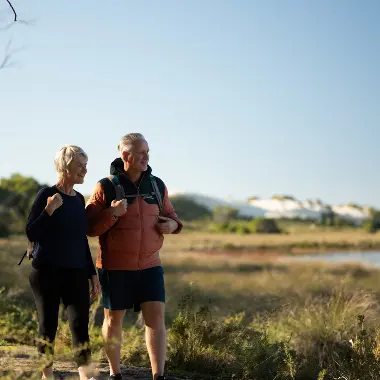 Makuru
June - July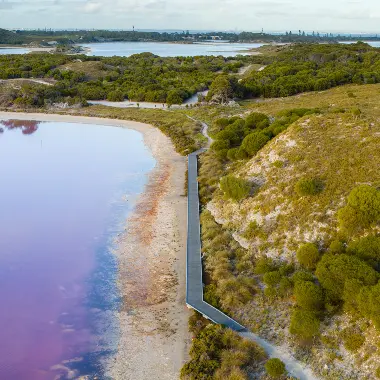 Djilba
August - September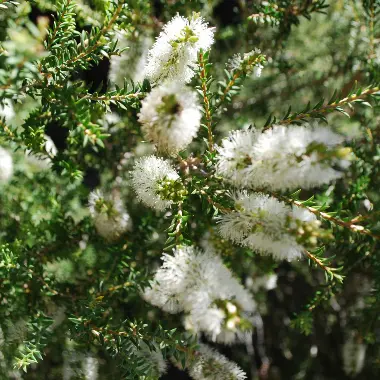 Kambarang
October - November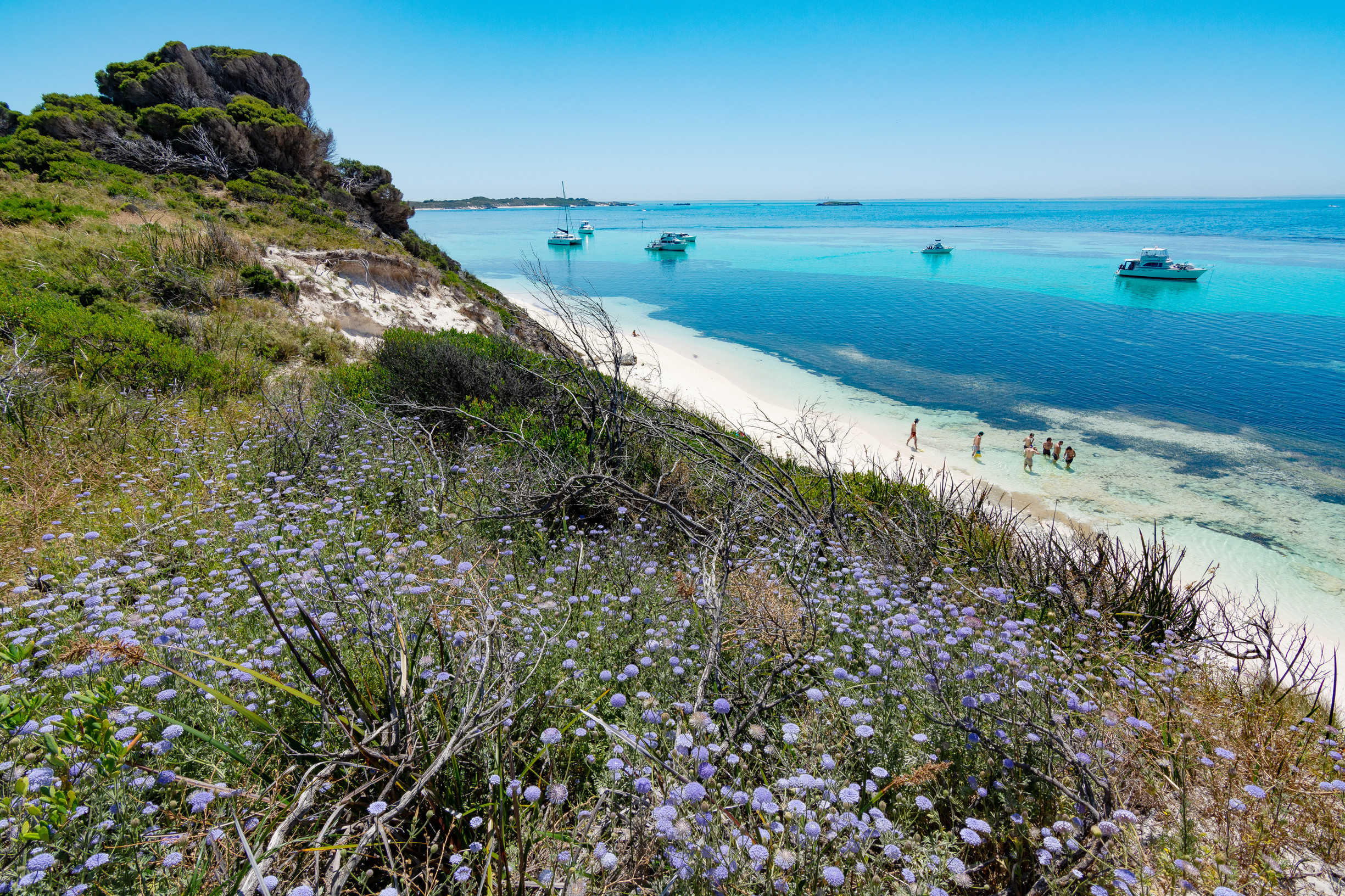 Helpful information
Helpful hints and information to ensure a safe hiking experience.
Other activities on the island