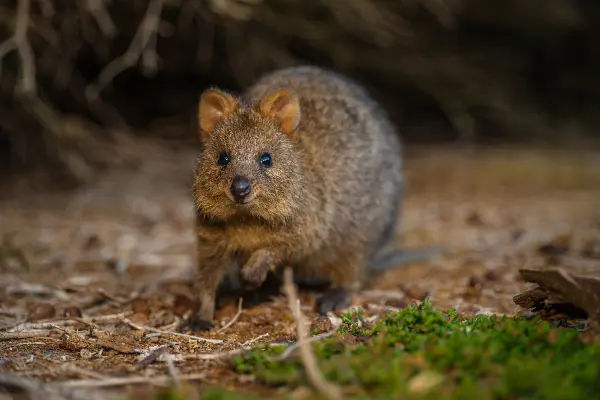 How to approach a Quokka
Quokkas in the settlement are friendly and trusting, and their natural curiosity will bring them closer to you if they feel safe. But, you should always remember that they are wild animals so always take care and maintain a reasonable distance of at least two metres.
If you move too quickly, you may startle them, so it's best to wait nearby and let them come to you.
As cuddly as they may appear, you should never touch or feed a quokka and move back if they venture within two metres of you.