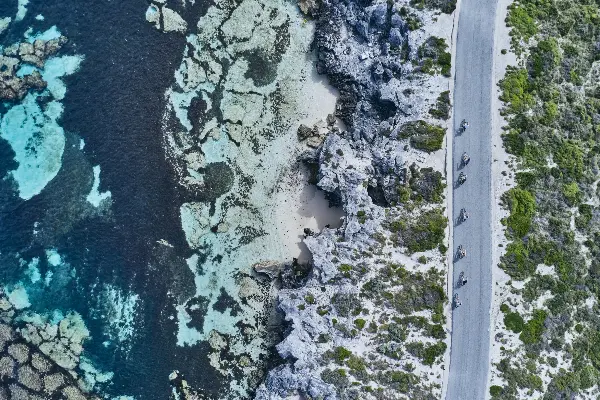 Rich history, incredible coastal scenes and thriving native wildlife
Awaken your appetite for curiosity and adventure; discover amazing experiences that will reconnect you to the energy of life. While shoes are optional, a desire to wonder (and wander) is highly recommended.
Tick off your bucket list by spotting a world-famous quokka or travel the network of bike paths and walking trails under your own steam. Explore underwater marine sanctuaries snorkelling at iconic beaches like Little Salmon Bay and during the whale watching season from September to December, get up close with migrating humpback and southern right whales as they linger in the calm waters around the island.
Tips for a time well spent
Curate your ideal experience with helpful advice from those who know best.
View all guides & tips