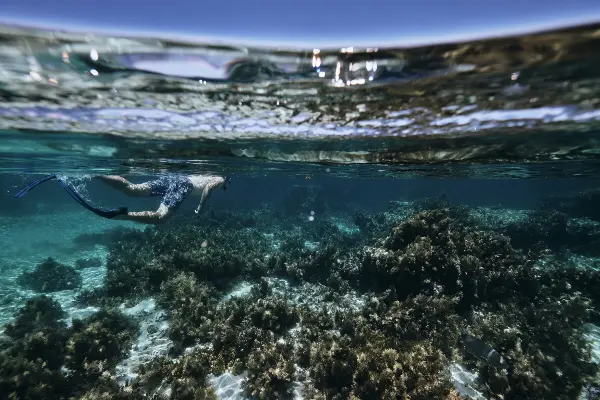 Learn more about Wadjemup's underwater magic
Little Salmon Bay doesn't just sparkle on the surface—there's a whole world under the waves to explore. Strap on your snorkel and tighten your fins, wade into the water and get ready to learn. Little Salmon Bay features its own snorkel trail, a series of information panels installed on the seabed that tells you all about the sea life and its surrounds.
Explore the limestone reef on the left hand side of the bay, and follow the trail right around to the other side. Marked by information panels and marker buoys, the trail guides intrepid snorkellers out into the bay. The water never gets too deep, so it's perfect for beginners and families—and be on the lookout for glimpses of starfish, crayfish, and other tropical fish.
Learn more about Snorkelling & Diving