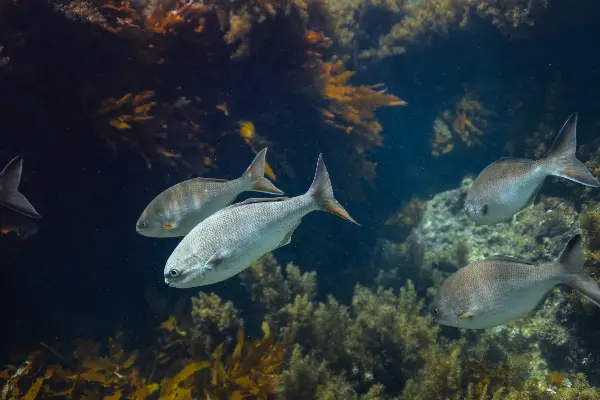 An underwater snorkelling paradise
Calm, shallow water makes for ideal swimming and diving conditions. Protected from prevailing winds, the water here isn't as energetic as other spots on the island — meaning there's excellent snorkelling to be found.
Further out into the bay, a long coral reef provides exquisite formations to explore. The more intrepid divers can duck down into deeper chasms, and meet varieties of fish of all shapes and sizes.
The reef itself runs around the island to Parakeet Bay, so grab your fins and snorkel, set up your spot for the day, and enjoy the beauty of Little Parakeet Bay.
Learn more about Snorkelling & Diving