One day itinerary for little wanderers
Rottnest Island family guide with quokka tours and fun parks.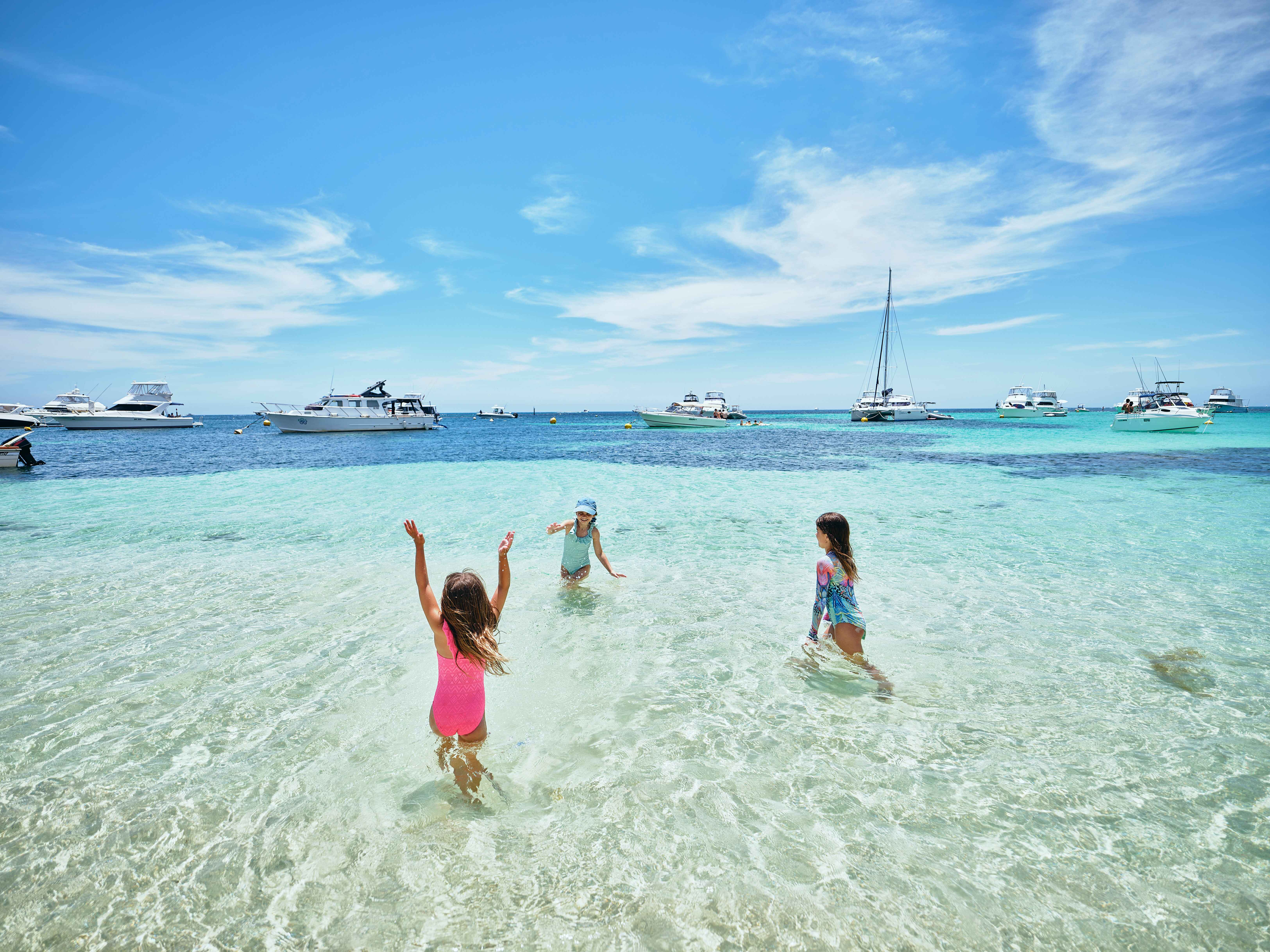 Keeping inquisitive little minds engaged is an easy task here, where sources of inspiration and education are endless. Keep an ear out for that ever-rewarding 'wow' – it won't be far away on a Wadjemup / Rottnest Island family trip.
9 am Mini Cycle

Visiting Rottnest Island with kids is an opportunity to harness all that excitement and energy for an early morning ride. The island's four km mini loop is the one for you, but don't think it's short on sights — you'll cycle past some of the island's most popular spots, including
The Basin
,
Longreach
and
Geordie Bay
, and the
salt lakes
. Be sure to stop at Vlamingh Lookout for one of the best views on the island, before heading back towards town.
This loop is easily done in 30 minutes, but there's no need to race… slow down, take it all in, and delight in the thought-provoking questions that come bursting from those curious young minds.
Pedal & Flipper Hire
have an array of children's bikes and trailers available, if you don't have your own or prefer to collect your wheels on arrival.
Kids a little older? Swap your mini cycle for a Settlement Explorer Tour by
Segway Tours WA
. Suitable for ages 12 and above, you'll cruise by the picturesque vistas of
The Basin
and
Thomson Bay
and learn about the island's history together as you pass The Quod, Heritage Common, and more.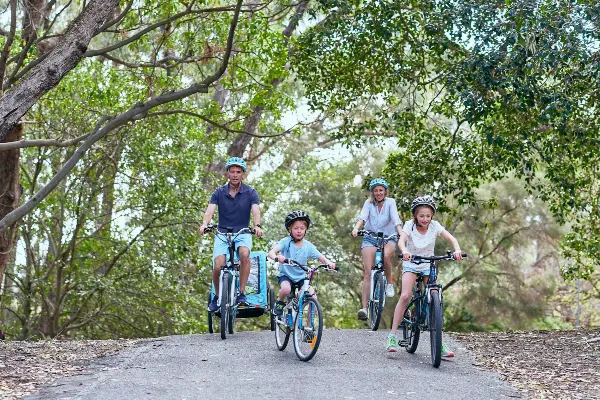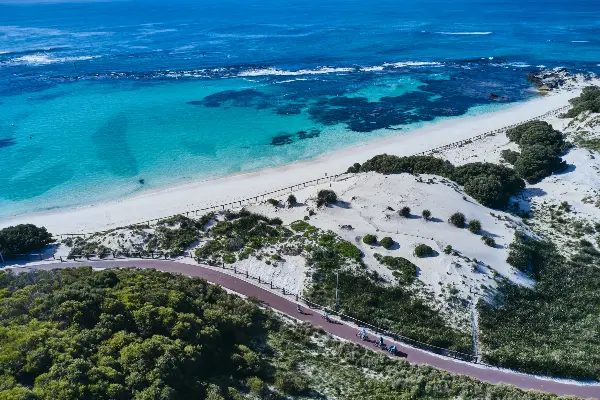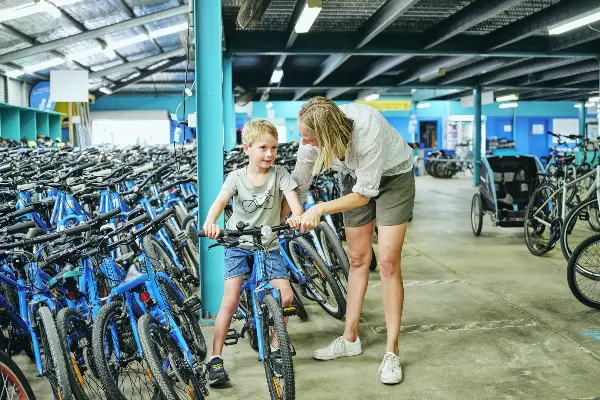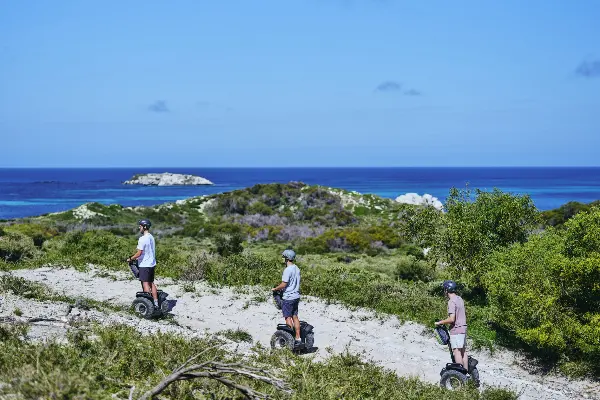 11 am Wadjemup Museum for Children
After all that cycling, a slower activity is an opportunity to rest weary legs and stimulate the mind. Take a wander through the
Wadjemup Museum for Children
, housed in the historic Lomas Cottage, where stories of the island's past ignite curiosity and understanding. Tales are brought to life through unusual artefacts, bold displays, and interactive exhibits designed to capture, and hold, attention.
12 noon pit stop
It's time to stop for lunch, a much-needed moment of leisure and indulgence to refuel for the afternoon adventures. With a full menu of Italian-inspired adult favourites and a fantastic kids' menu, Frankie's on Rotto is one option that's sure to keep everyone happy. Dome Cafe is another family-friendly spot to visit, with comforting menu classics that will keep even the fussiest eaters happy.
1 pm Family Fun Park
Begin the afternoon at the Rottnest Island Movies & Mini Golf, where you can challenge each other to a game of mini golf. The course is 18 holes and set in amongst native flora and fauna. If the weather turns, a series of arcade games awaits indoors to deliver a hit of nostalgia for the more mature members of the family. Shoot some hoops, throw down a clown, or spin the Big Bass Wheel for a chance to win a prize.
As you head back into the town centre, make a pit stop at Simmo's Rottnest Island for a sweet afternoon energiser. Because no family day out is complete without a scoop or two of everyone's favourite seaside treat, no matter the temperature.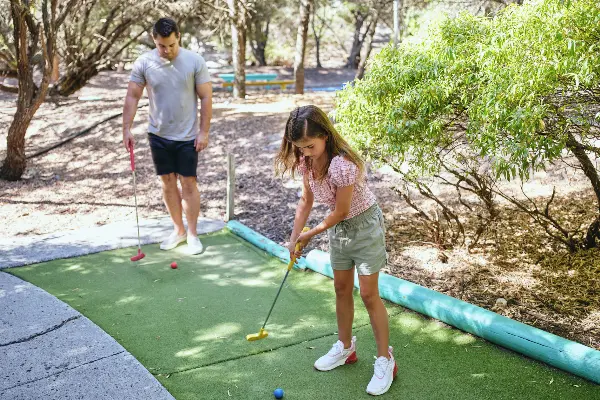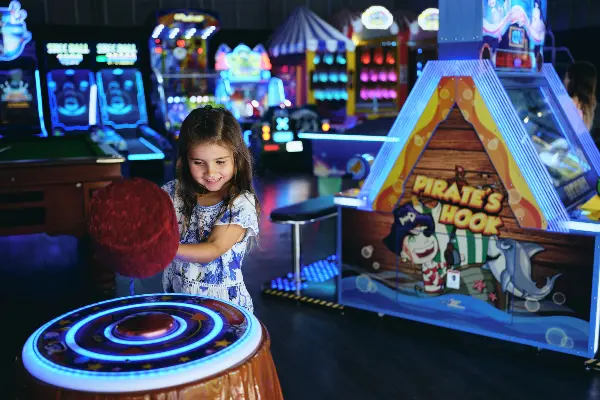 2:30 pm guided Rottnest Island quokka tour
Every afternoon a
free guided walking tour
departs from the Salt Store building to meet the island's most famous locals, the quokkas. The guides are full of wondrous information about these favourite marsupials, so you can take a welcome respite from needing to have all the answers, all the time.
If you visit in August, you'll see the quokkas' own inquisitive little joeys taking their first peek at the world from the safety of mum's pouch. And in September, there's the annual Quokka Birthday event!
While witnessing a quokka joey's first days is a breathtaking experience, it's important to be respectful. Always stay at a distance and quietly watch their interactions without involvement.
Staying overnight?
With a little extra time, you can have the full experience at Rottnest Island Movies & Mini Golf. Stay after your round of games and settle in for a showing of the latest blockbuster at the Picture Hall, where retro deckchairs and homemade choc bombs create a unique, nostalgic evening.
Be sure to reserve some energy for more adventures on day two,, perhaps embarking on the island's historic train journey. Hop aboard the
Captain Hussey
for an hour-long ride (30 minutes each way) through the island's southern landmarks and all the way up to
Oliver Hill
.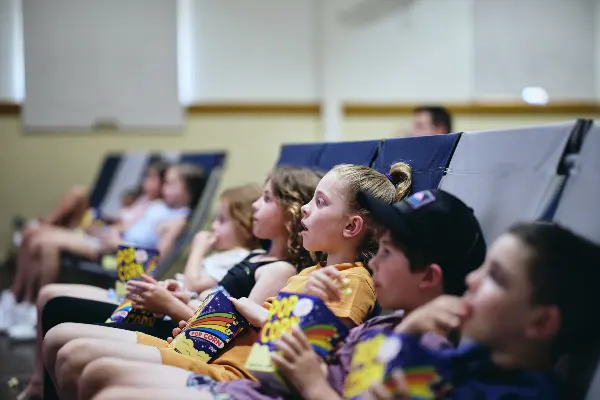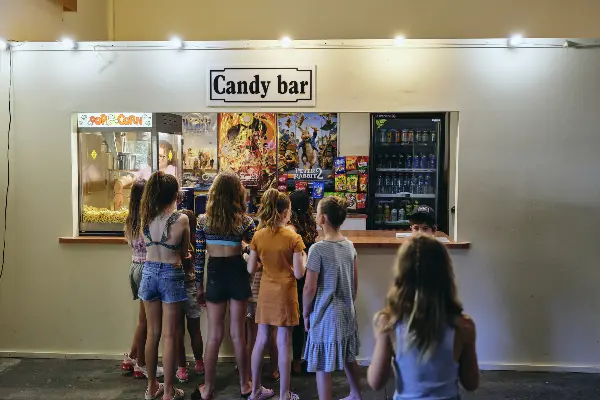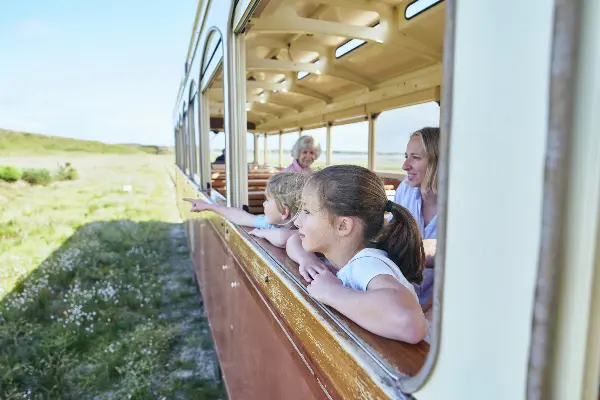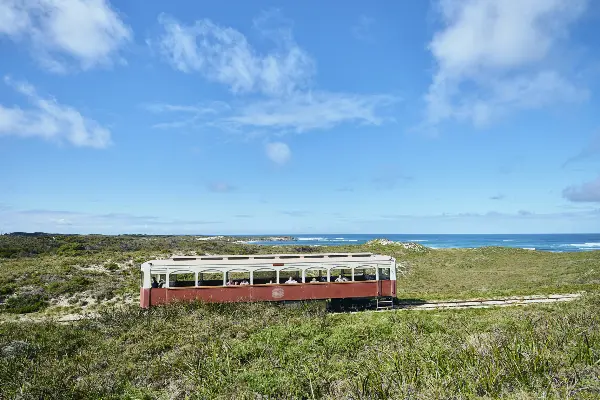 Related Guides
Curate your ideal experience with helpful advice from those who know best.
View all guides & tips