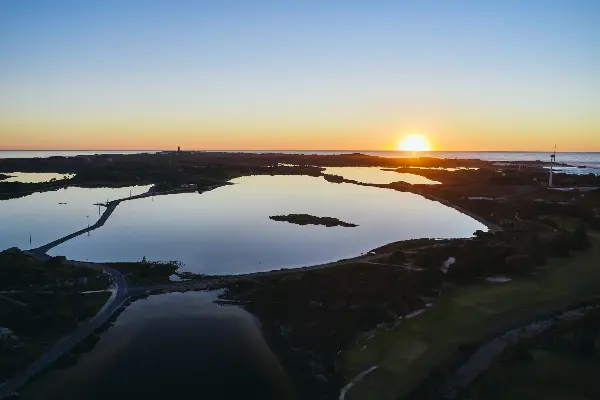 Watch the salt pans come alive
Many of Rottnest Island's salt lakes, including Lake Baghdad, Lake Vincent, Herschel Lake, Garden Lake, Government House Lake, and Serpentine Lake, are permanent wetland fixtures of the island. They feature water all year round—and even have their own surrounding beaches.
Other lakes such as Pink Lake, Lake Sirius, Lake Negri, and the twin Pearse Lakes, have a tendency to dry out over summer, leaving large swathes of white—or pink—salt pans.
Standing in stark contrast to Wadjemup's radiant blue summer skies, the real magic happens when the sun sets. As it starts to dip over the horizon, and the light begins to dim, the dry salt lake beds reflect back the burning sunset colours, creating a brilliant canvas for a unique Wadjemup experience.