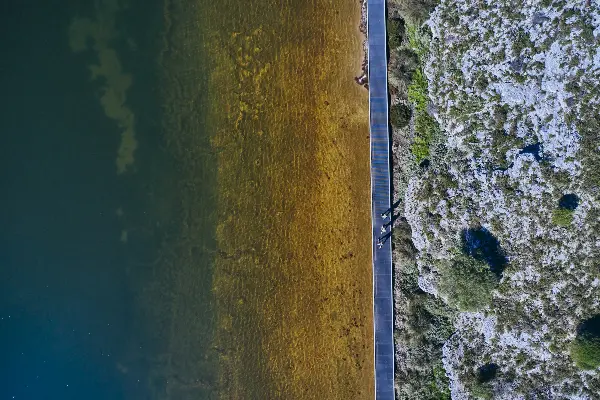 Discover the salt lakes on the Gabbi Karniny Bidi
Discover the expansive salt lakes along the island's northern corridor
The Gabbi Karniny Bidi is a 9.5 km loop hike that takes you up hills, through the patchwork Wadjemup / Rottnest Island bushland, and winds its way amongst the island's
salt lake systems
. Throughout the 3-4 hour journey, hikers are treated to some of Wadjemup's most rugged and beautiful landscapes.
Starting at the main settlement, the trail heads west out Digby Drive and into the island's interior. Experience panoramic views at Vlamingh Lookout, skirt along the edges of Garden Lake, and make your way right through the middle of Herschel Lake and Lake Baghdad. The exciting Lake Vincent boardwalk allows you to feel like you're walking on water. The strikingly-coloured Pink Lake guides you back home towards the main settlement.
The trail itself is ever-changing, with different times of the day giving each step a unique personality. On a warm, mellow summer afternoon, you're able to watch the sunset over the salt lakes, painting both earth and sky with warm-toned hues. Sharp, cool winter days allow you to enjoy the contrasting green and brown of the Wadjemup bush against the crisp, blue sky.
The Gabbi Karniny Bidi is a reflective, restorative journey that introduces you to a side of Wadjemup that many people don't see.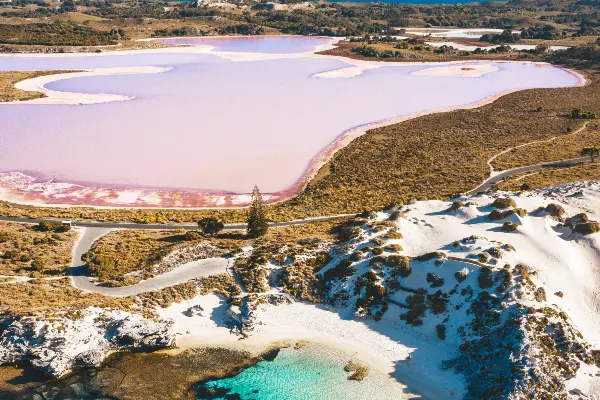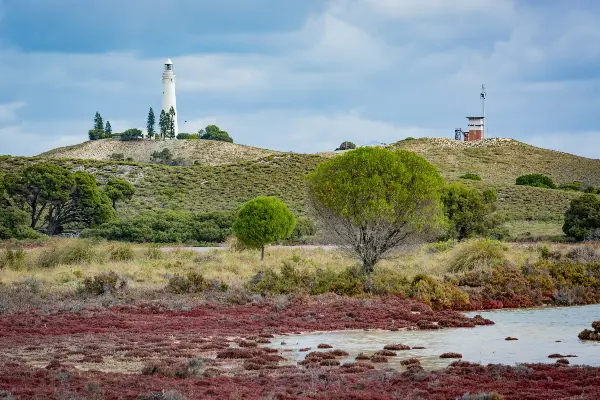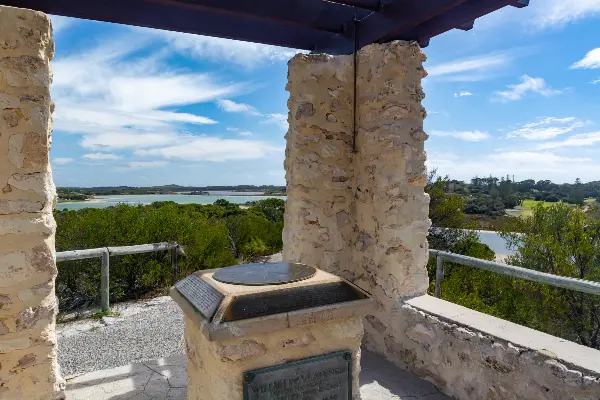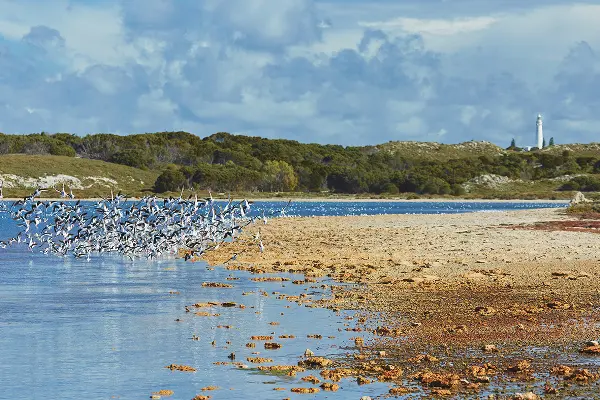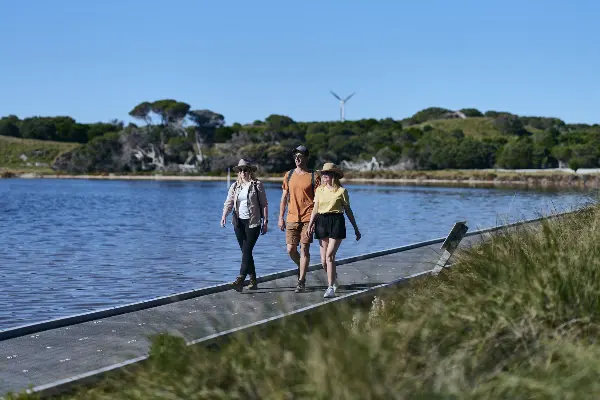 Be on the lookout for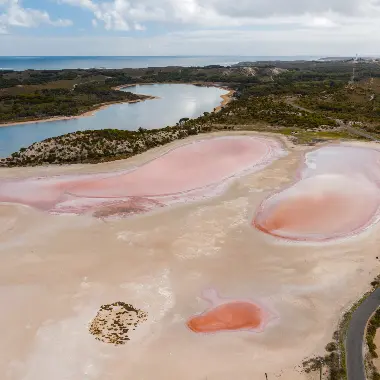 Pink salt lakes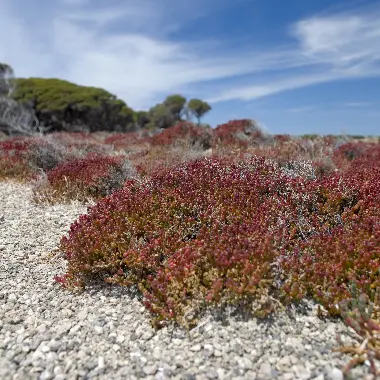 Green and red samphire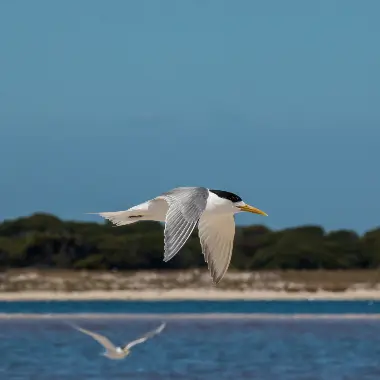 Migratory birds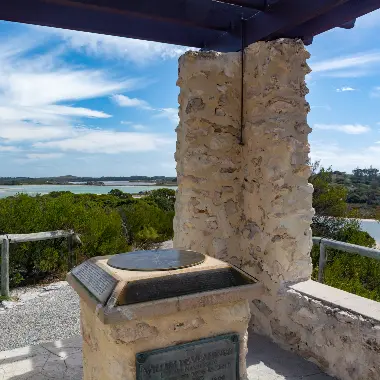 Vlamingh Lookout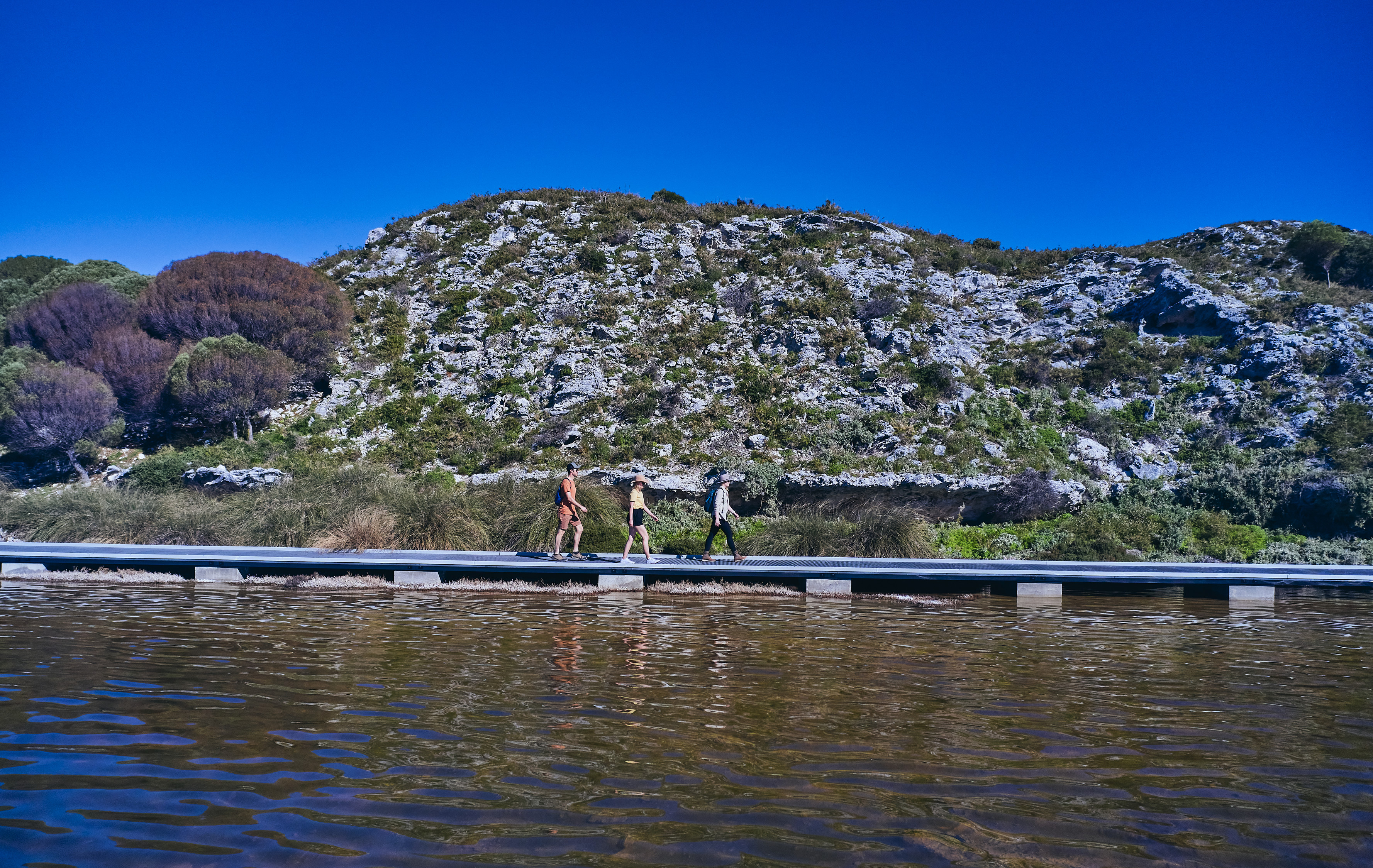 Learn the Noongar names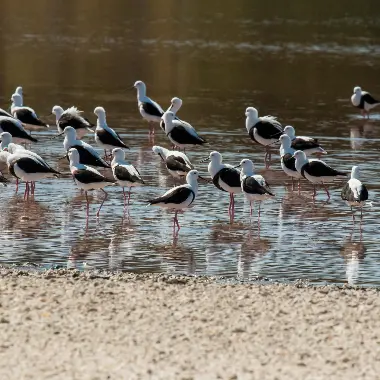 Djerap
Birds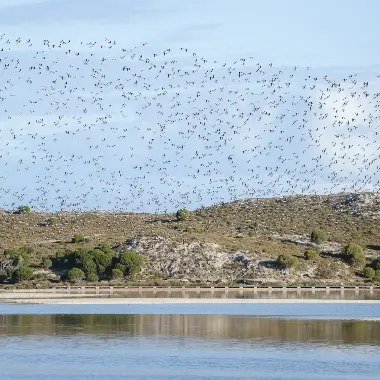 Kabikarning
Salt lake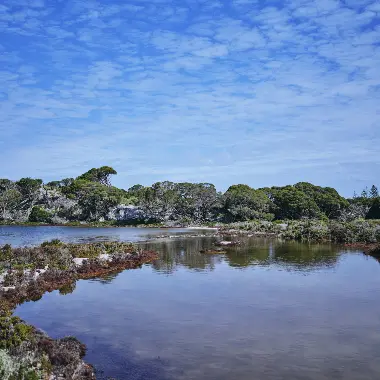 Balyan boodja
Wetland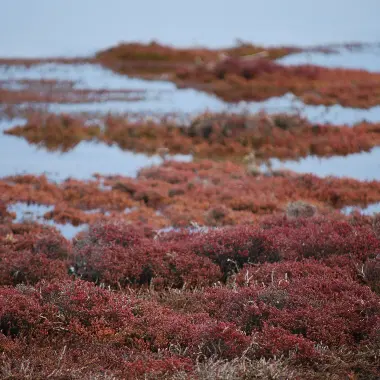 Milya
Samphire
Frequently asked questions
It's a long hike, so be sure to wear sturdy hiking shoes, and bring a hat, sunscreen, and at least two litres of water.
The Gabbi Karniny Bidi is suitable for most ages and fitnesses. However, some parts of the track do involve steep sections and rough surfaces, so it's recommended that you already have some bushwalking experience before you start.
While there are no facilities on the hike itself, you can find toilets at Thomson Bay, Geordie Bay, and The Basin along the trail. Water is only available at Thomson Bay and Geordie Bay, so be sure to fill up before you leave. There aren't any bins along the trail either, so please take your rubbish and recycling with you.
Tips for a time well spent
Helpful hints and information to make your island experience one to remember.
View all guides & tips
See more related attractions