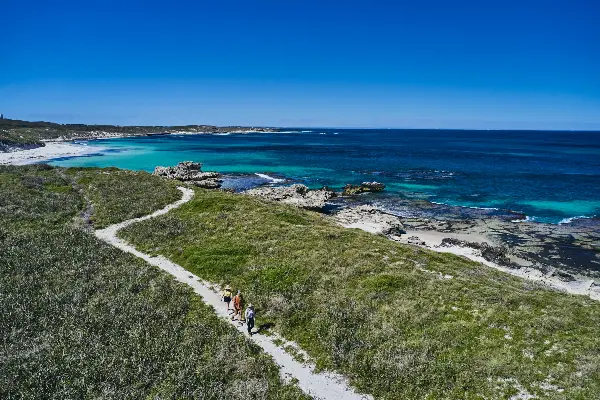 Explore West End on the Ngank Wen Bidi
Chase the sun towards the western corner of Wadjemup
The Ngank Wen Bidi allows hikers to explore the rugged and stunning West End of Wadjemup / Rottnest Island.
As the westernmost point of the island, there's nothing else between you and the vast Indian Ocean here. At the right time of day you can watch the sun set over the horizon, bathing the entire ocean in warm hues. Visit some of the island's most secluded beaches as the 7.8 km trail loops around from Narrow Neck to Cape Vlamingh and back.
Hikers are treated to a trek along the coastline of Marjorie Bay, a curve in the island that creates a natural lagoon, playing host to an array of sea life. At Cathedral Rocks, a purpose-built platform allows you to see some of the island's elusive long-nosed fur seals frolicking on the rocks. Plus, spot dolphins playing in the waters out to sea.
The
West End
boardwalk allows hikers to access Cape Vlamingh where you can spot osprey nests perched high above the murmuring sea. Between late August and November, you may be lucky to witness the seasonal migration of humpback whales off the coast too.
Looping eastward past Radar Reef, hikers can take in the stunning views of the island's southern coast, and the rolling surf break. The trail continues on, back to Narrow Neck, providing an exceptional, self-contained hike for those looking to discover the island's more secluded beaches and spaces.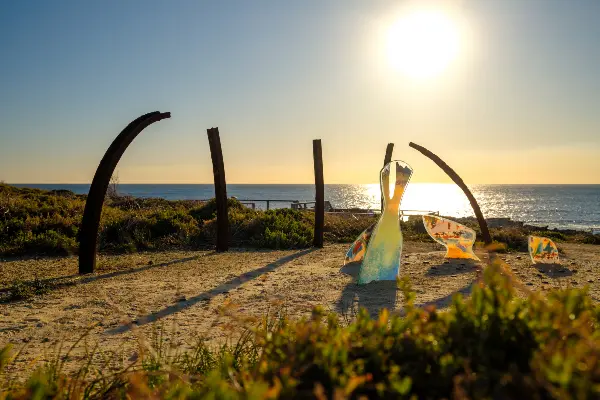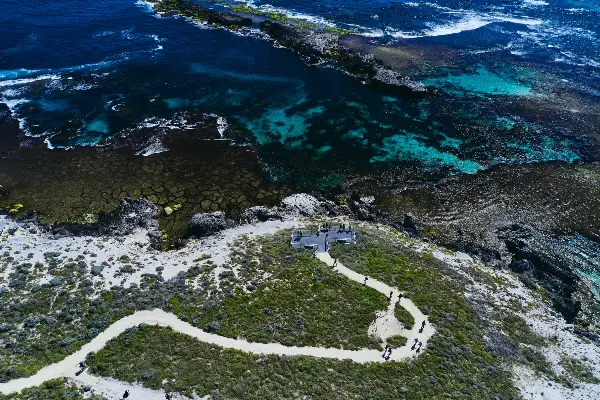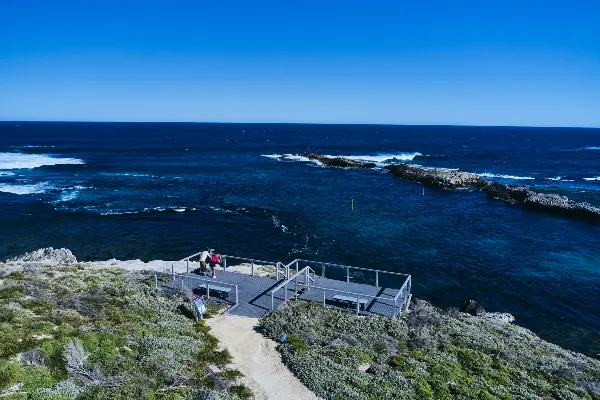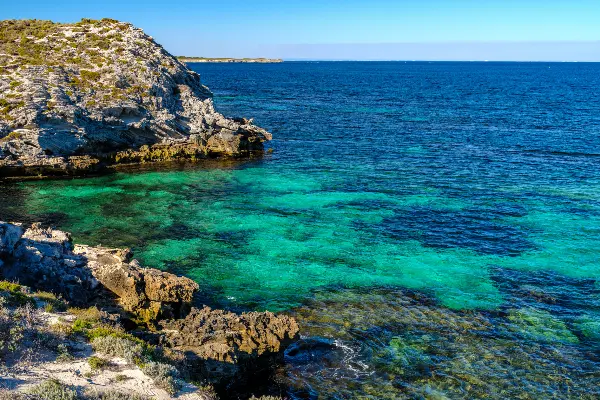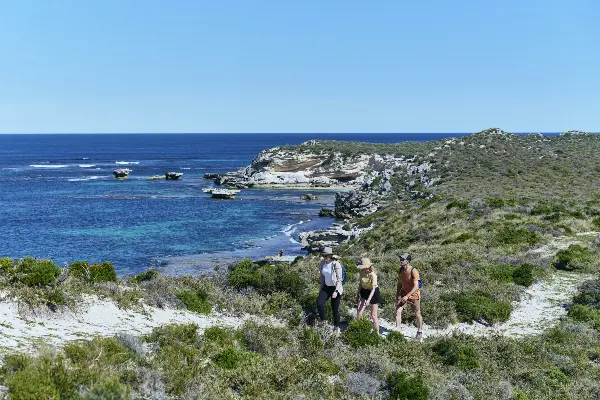 Be on the lookout for…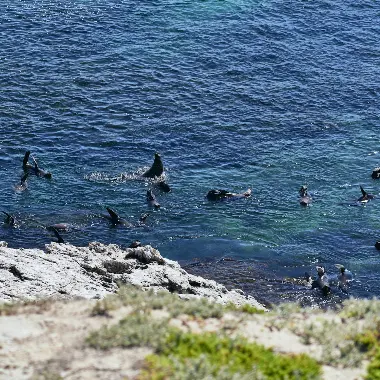 Long-nosed fur seals lazing around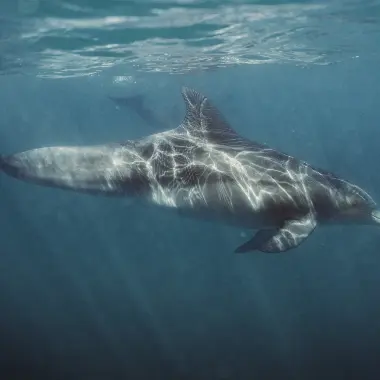 Dolphins playing off the beaches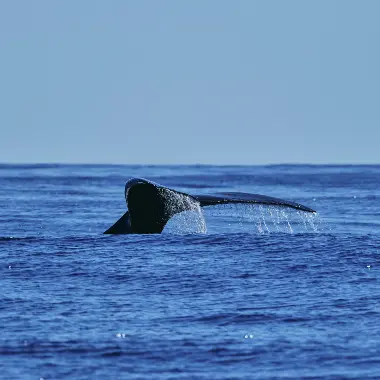 Migrating whales breaching off the coast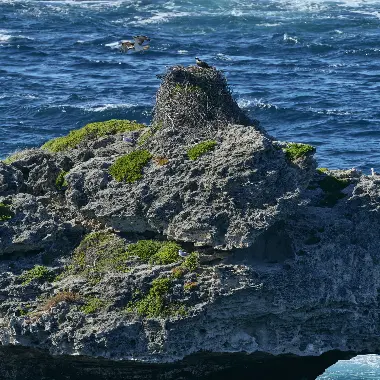 Osprey stacks
Learn the Noongar names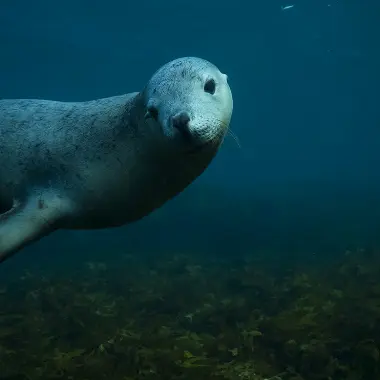 Manyil
Sea lion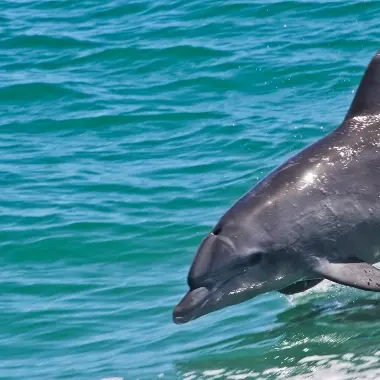 Kwilena
Dolphin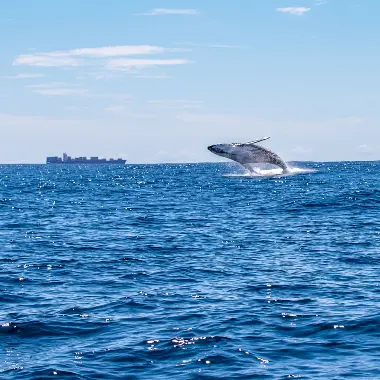 Maamoong
Whale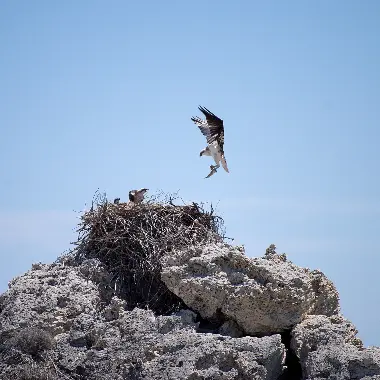 Yoondoordoo
Eastern osprey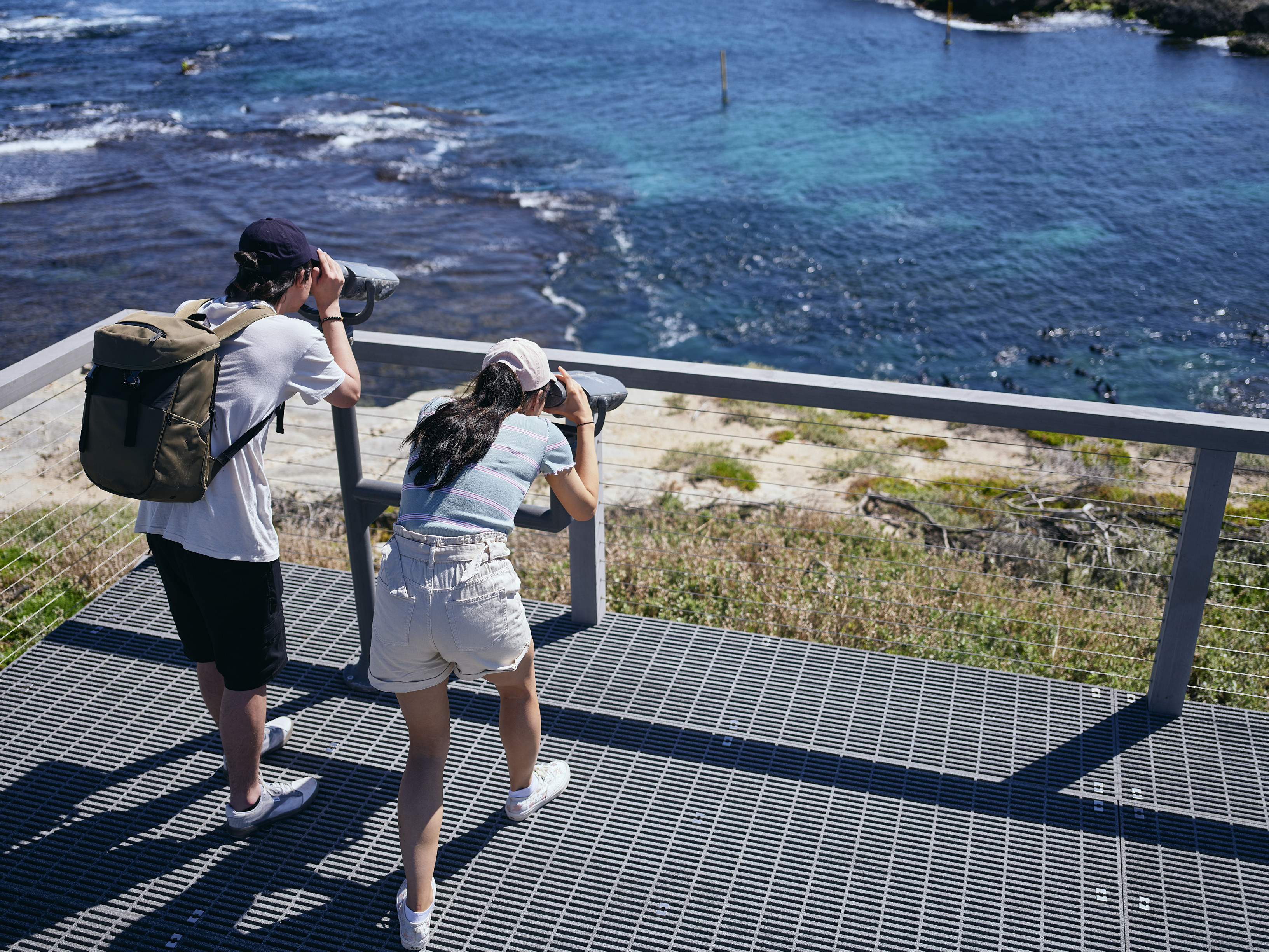 Frequently asked questions
The Ngank Wen Bidi provides a hike around the dramatic southern coast of Wadjemup. It's quite rugged in parts, so be sure to wear strong hiking boots. Bring at least two litres of water with you, and always wear a hat and sunscreen.
The Ngank Wen Bidi takes you all around the western end of Wadjemup. Some of the terrain can be challenging, and you'll face beach walking, rough surfaces, and some sections of steep climbing. Hikers should have some degree of bushwalking experience first before attempting the Ngank Wen Bidi.
You can find public toilets at the starting point, Narrow Neck, and again at Cape Vlamingh. There's no water available on the trail, so fill your bottles up at Thomson Bay before you leave.
Wheelchair access is available at some of the island's West End experiences, including the Cathedral Rocks Viewing Platform, and along the West End boardwalk.
There are rubbish bins available at West End and Narrow Neck.
Tips for a time well spent
Helpful hints and information to make your island experience one to remember.
View all guides & tips
See more related attractions