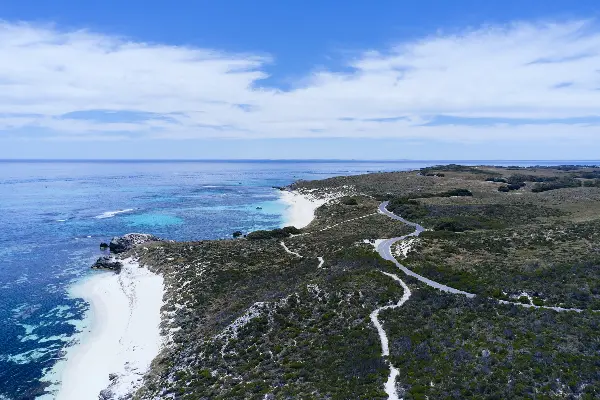 Experience the Northern Beaches on the Karlinyah Bidi
Follow the scenic trail along Wadjemup's northern coast
The Karlinyah Bidi meanders along Wadjemup / Rottnest Island's northern coastline.
Discover beautiful beaches with powdery white sand, and calm, blue, lagoon-like beaches hidden away from the busier bathing spots. While only 5.7 km one-way, the Karlinyah Bidi features some of the more rugged conditions on the Wadjemup Bidi, making it a must-do trail for keen hikers. Depending on your experience and the prevailing conditions, it can take anywhere between one and three hours — so plan accordingly.
Winding its way from
Little Parakeet Bay
, and ending at Narrow Neck, the Karlinyah Bidi is for those looking to discover a diversity of terrain and scenery. Feel grounded in the island, and connected with the land. Cutting inland from Little Parakeet Bay, hikers are treated to spectacular views of Lake Baghdad and Lake Vincent
salt lakes
before reaching the coast again.
Little Armstrong Bay
provides a calm resting stop, shielded from the southerly winds.
Curving down past Catherine Bay and
City of York Bay
, the trail then leads to
Ricey Beach
. But be aware: here it delivers some of the most rugged hiking conditions on the island. During the stormy seasons, it's recommended to avoid the trail completely and walk along the paved road instead. But the challenging landscape gives way to exceptional scenery around the water's edge at Stark Bay, where you can gaze out to the horizon and watch the sun as it dips towards the rolling surf.
The trail ends at Narrow Neck — what happens next is up to you. Choose to continue on to explore Wadjemup's West End, or if you're feeling energetic, you can take up your next leg of the Wadjemup Bidi on the Wardan Nara Bidi.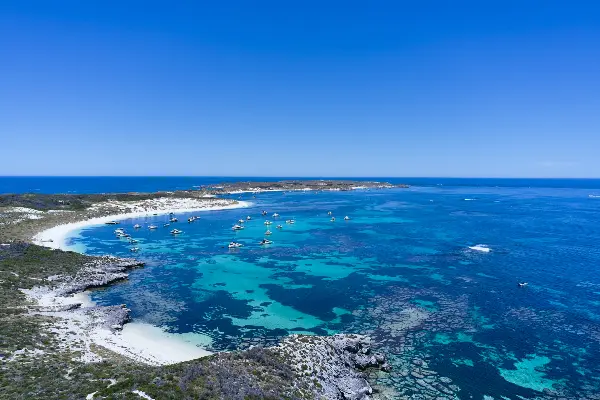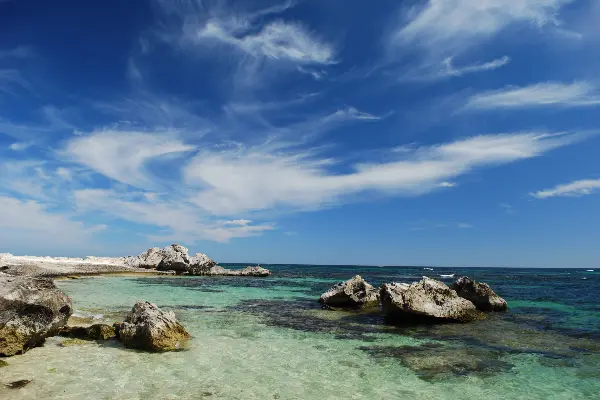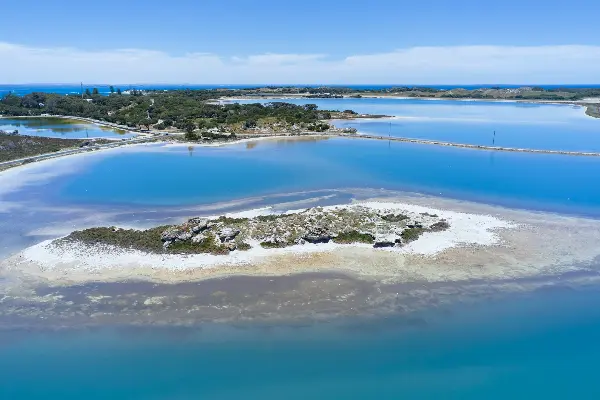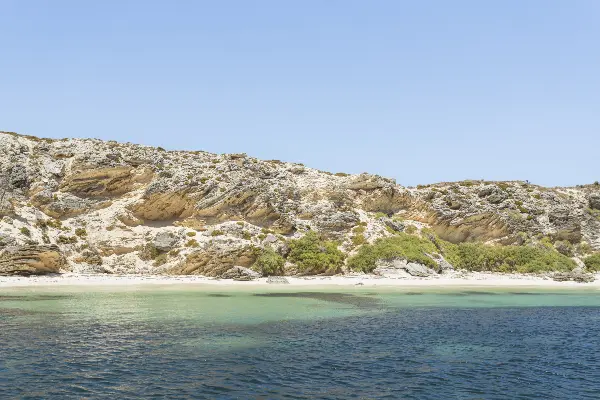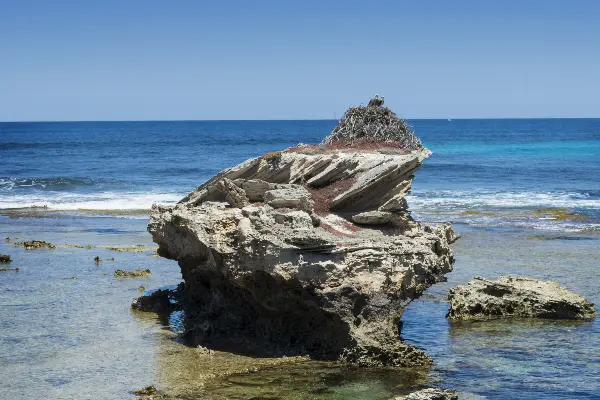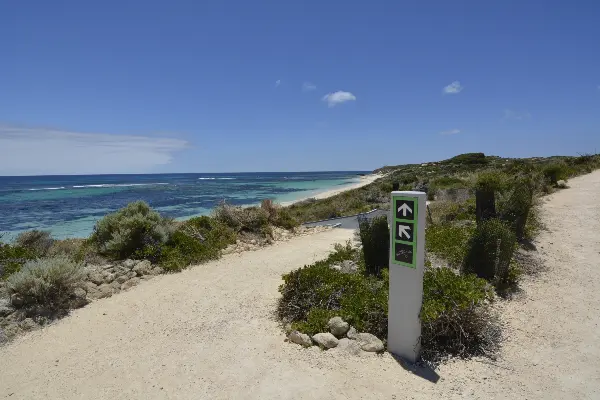 You might also spot...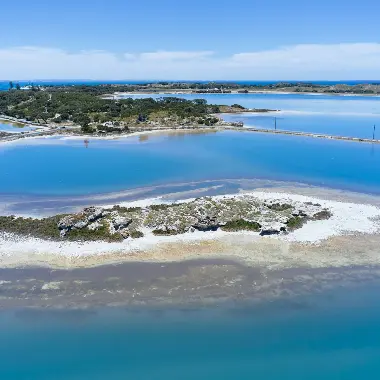 The stunning salt lakes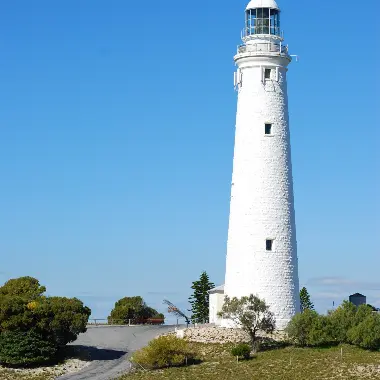 Wadjemup Lighthouse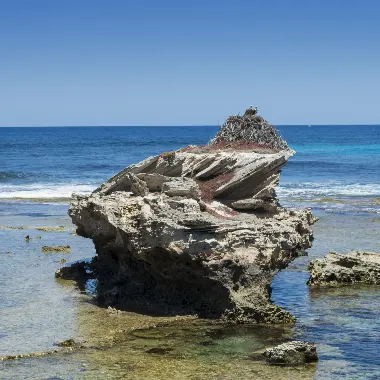 The osprey stack at City of York Bay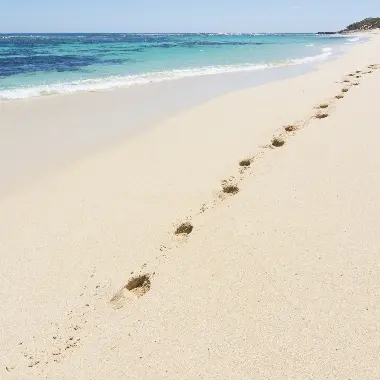 Secluded beaches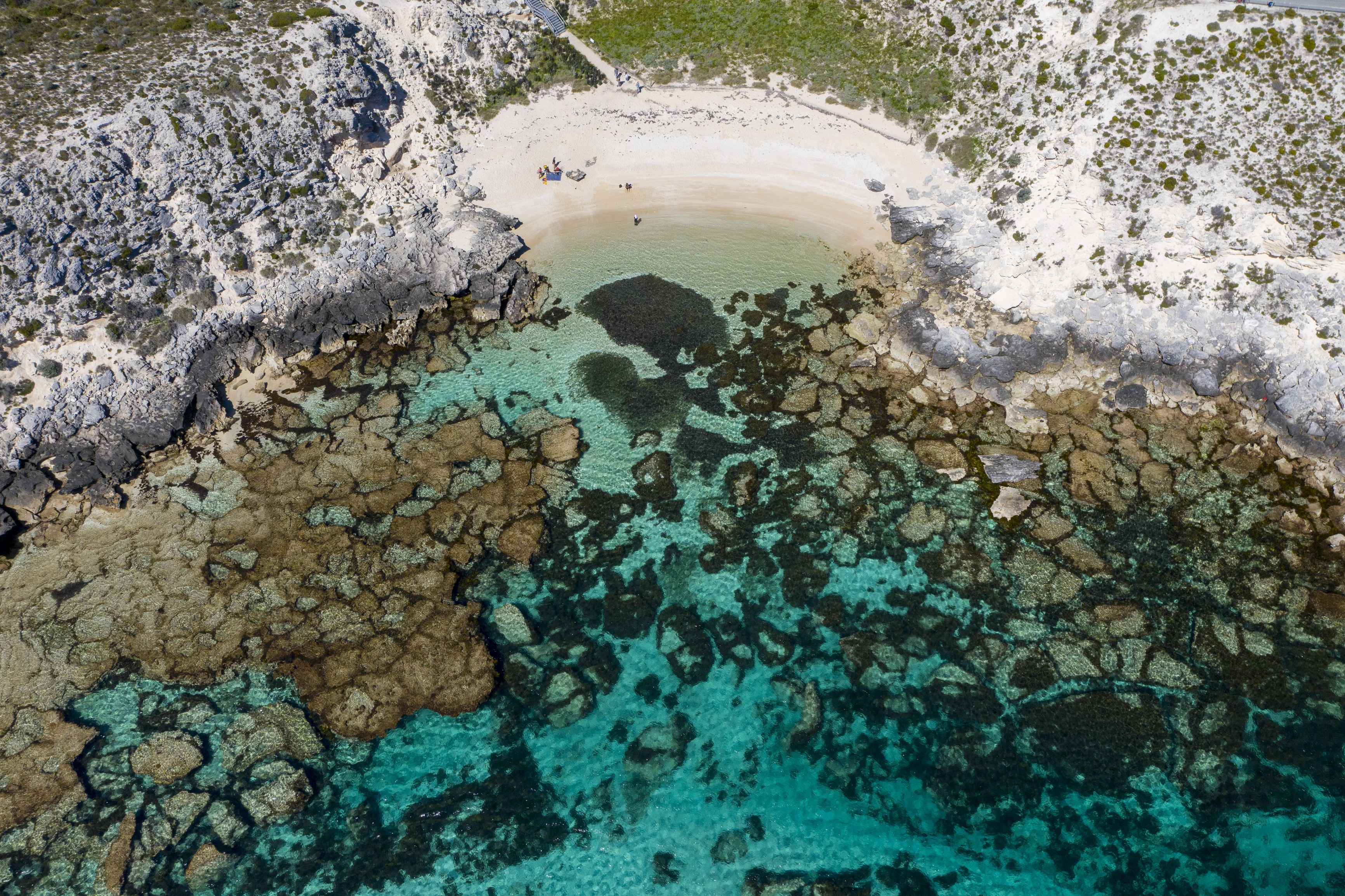 Learn the Noongar names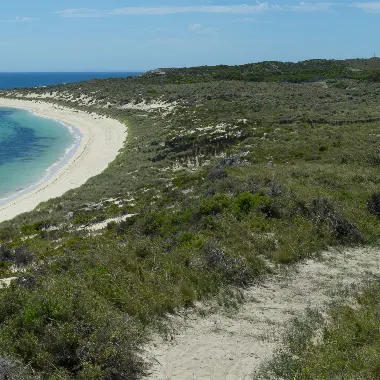 Ngobar
Coastal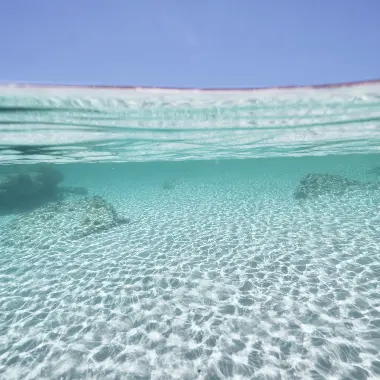 Maambakoort
Ocean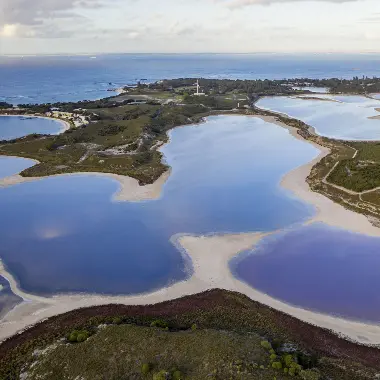 Kabikarning
Salt lake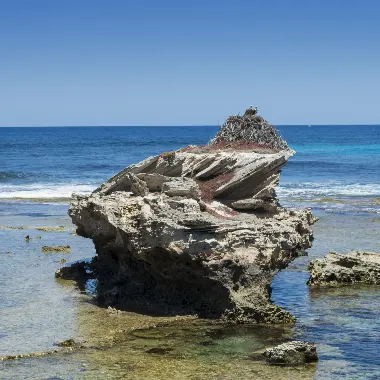 Yoondoordoo
Eastern osprey
Frequently asked questions
The Karlinyah Bidi gives hikers an experience of Wadjemup at its most rugged, so make sure you wear some robust hiking boots. Bring at least two litres of water, and always wear a hat and sunscreen.
The Karlinyah Bidi covers some of the most challenging terrain on Wadjemup for hikers to experience. Rough surfaces, beach walking, and some steep climbs await you, so it's recommended to have some bushwalking experience first before trying the Karlinyah Bidi.
Despite crossing some tricky ground, hikers on the Karlinyah Bidi can find toilets at City of York Bay, Stark Bay, and Narrow Neck. Fill up your water bottles at Geordie Bay before you leave though, as no water is available on the trail.
Some rubbish bins can be found at bus stops along the way, but it's best to take all your rubbish and recycling with you, and leave no trace upon the trail.
Tips for a time well spent
Helpful hints and information to make your island experience one to remember.
View all guides & tips
See more related attractions