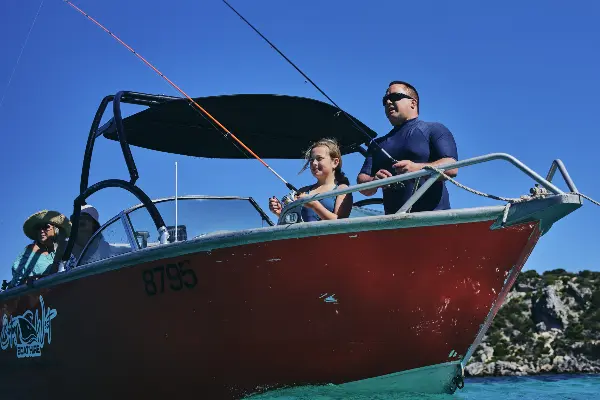 One of the island's best fishing destinations
There's a lot of good fishing off Wadjemup beaches, so choosing the best one is difficult. But Ricey Beach has made a name for itself as having some of the island's best fishing conditions.
Calm, tranquil waters bordered by a shallow reef create a safe haven for fish. There are fantastic reef fishing opportunities, with deep fishing holes providing homes for some of WA's most sought-after fish species. Here you'll be able to find mulloway, tailor, salmon, skippy, and herring, and even some silver bream, flathead, or flounder if you're lucky that day.