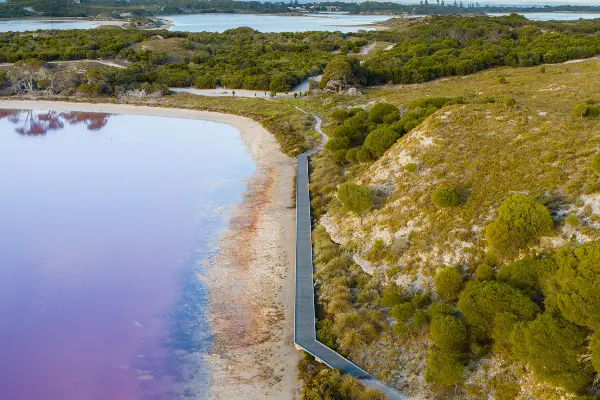 LEARN WHY WADJEMUP IS SUCH AN IMPORTANT PART OF WESTERN AUSTRALIAN HISTORY
From its formation over 6,000 years ago — and even before that — Wadjemup / Rottnest Island is a place of stories.
Explore its rich natural history: learn about the wealth of native animal and plant life that inhabit the protected island sanctuary both on land and below the water. Dive deeper into the nautical and military links that connect Wadjemup to the world, and reflect on the complex and difficult connection that Noongar people have to the island, and the sorrowful role that Wadjemup plays in Aboriginal history.
A big part of stepping foot on the island is learning about the past, the rich and complex tales, and the complete — and confronting — history that has made Wadjemup what it is today.
Tips for a time well spent
Curate your ideal experience with helpful advice from those who know best.
View all guides & tips