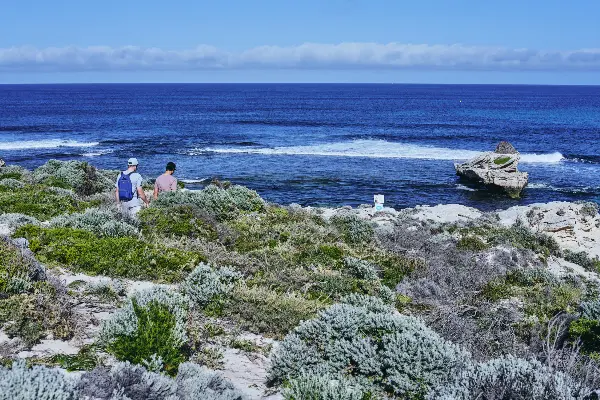 Relax at Salmon Bay along the Wardan Nara Bidi
Walk Wadjemup's southern coast
Threading its way along the southern coast of Wadjemup / Rottnest Island, you'll find the panoramic Wardan Nara Bidi, allowing hikers to bask in the stunning views of some of Wadjemup's beautiful, rugged bays. At 9.8 km one-way, be sure to allow around three or four hours to complete it.
Starting at Porpoise Bay, the trail pushes walkers uphill — which is worth it for the expansive 180° view out across
Parker Point
and the entire southern side of the island. Curving around the coast at Salmon Bay, the Wardan Nara Bidi then turns inland and takes walkers to the
Oliver Hill
gun battery. For the more adventurous, you can do a guided tour of the tunnels that burrow under the hill, and learn about Wadjemup's role in World War II.
The trail then continues on, passing by
Wadjemup Lighthouse
, and meandering alongside
Strickland Bay
. Stay a while and watch the surf roll in. Before the trail ends at Narrow Neck, hikers can experience the Mammong Dreaming sculpture. Created by Noongar artist Peter Farmer in 2016, it depicts a great whale flashing its flukes. An audio sign allows you to listen to its story, as told by Traditional Owner Kerri Anne Winmar.
Those heading east to west can relax at
Rocky Bay
, or explore the western side of the island. The more intrepid explorers can choose to continue along the
Karlinyah Bidi
to
Geordie Bay
. Walkers going west to east will find the expansive vista of Salmon Bay the ideal place to set down their packs and take in the refreshing views of the turquoise waters — the ideal place to ground yourself in Wadjemup's rugged beauty.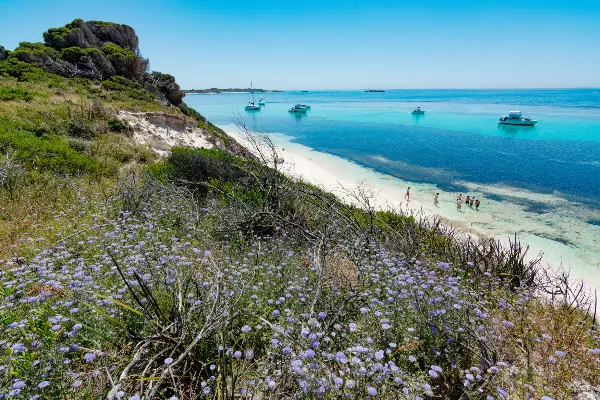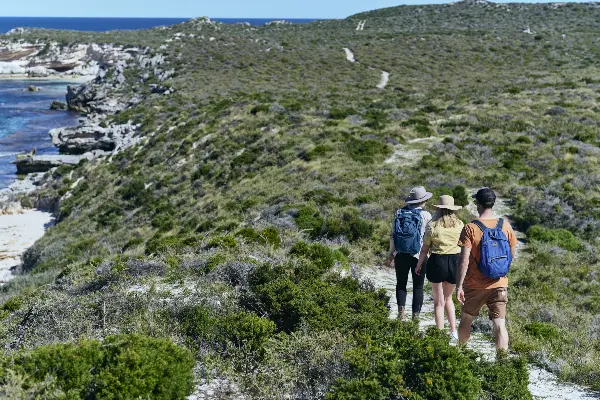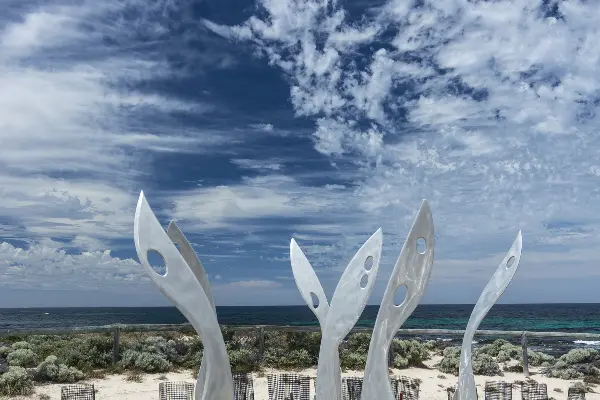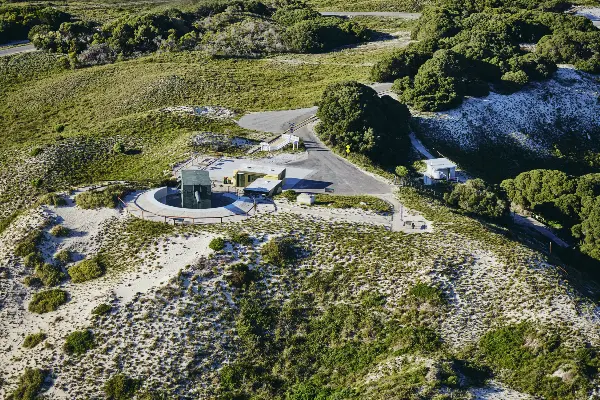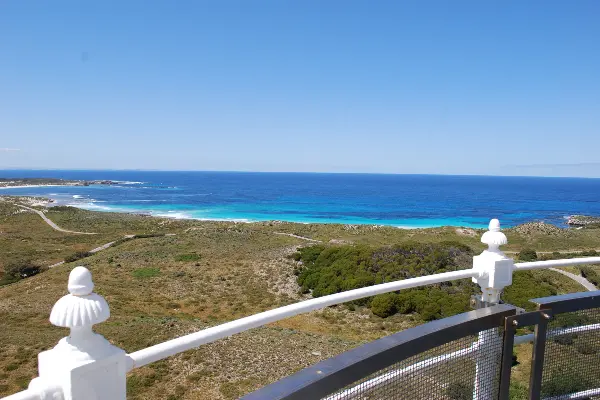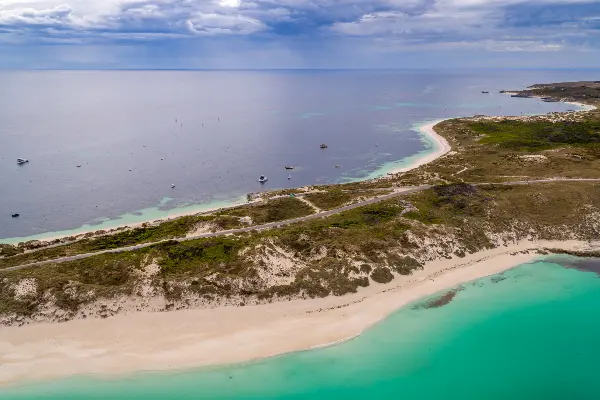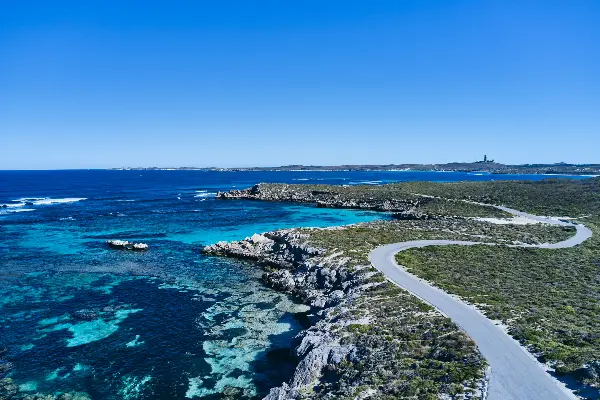 Keep an eye out for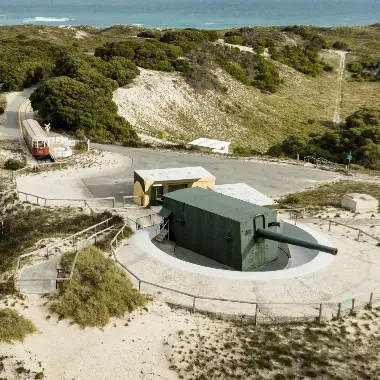 Oliver Hill Battery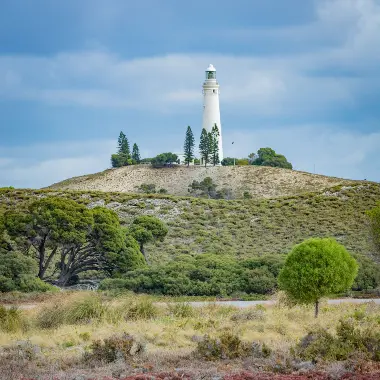 Wadjemup Lighthouse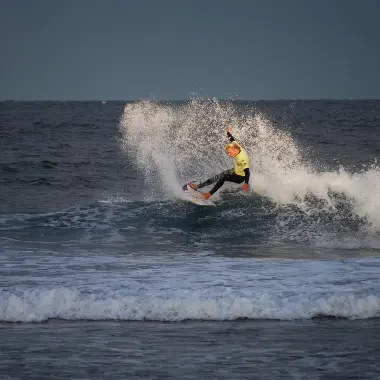 Surfing at Strickland Bay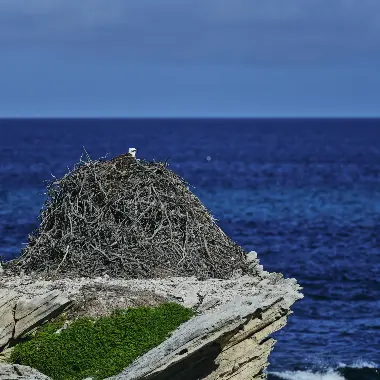 Eastern ospreys at Salmon Bay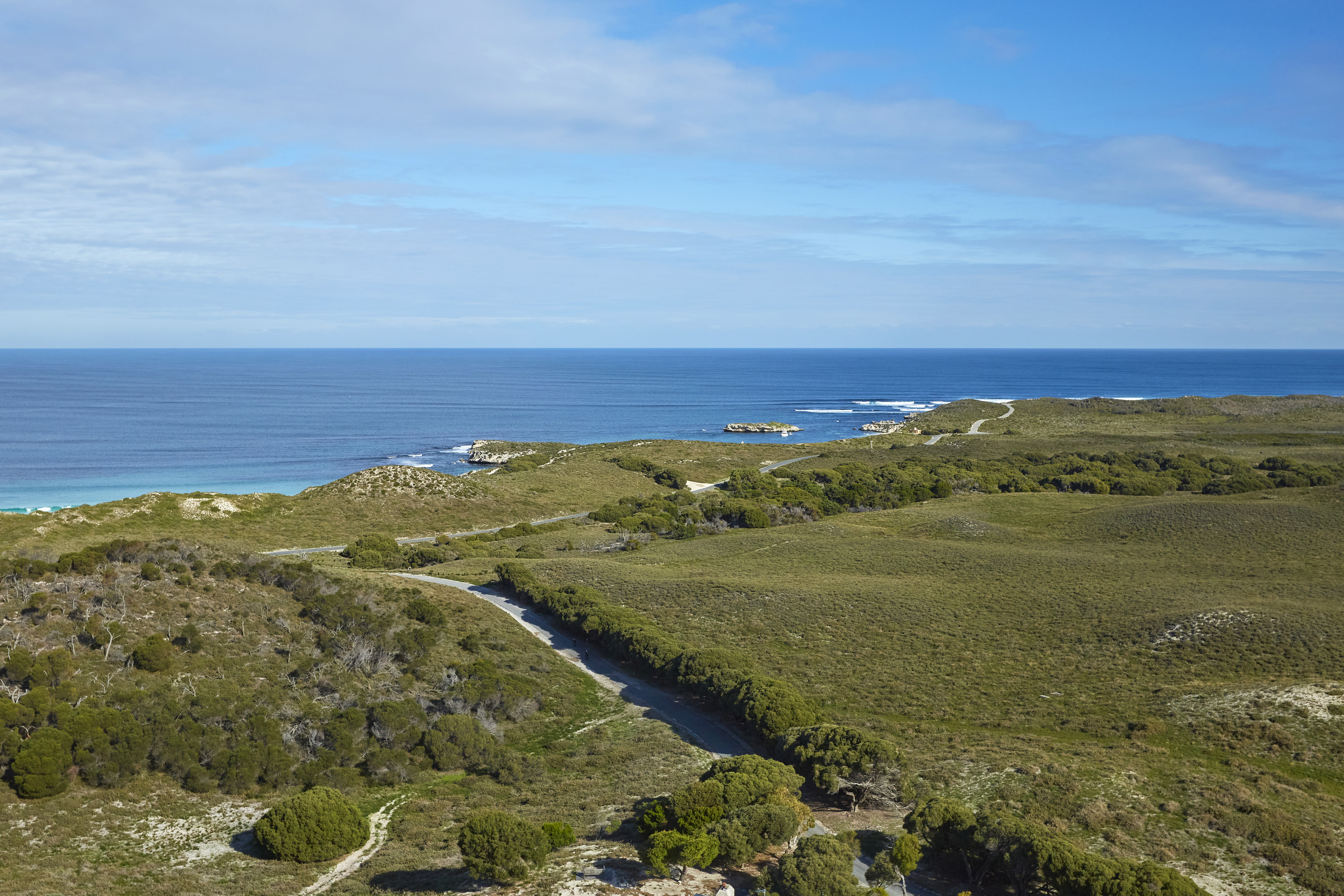 Learn the Noongar names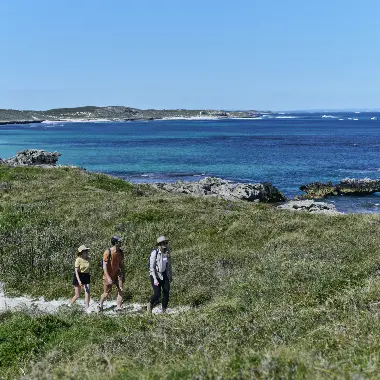 Ngobar
Coastal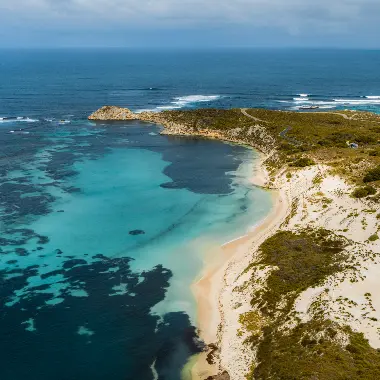 Maambakoort
Ocean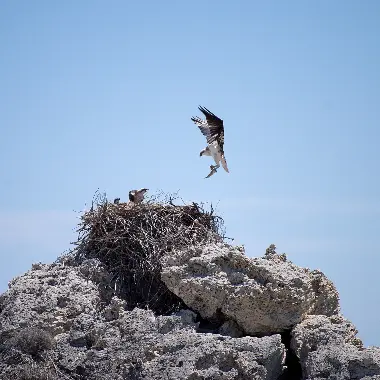 Yoondoordoo
Eastern osprey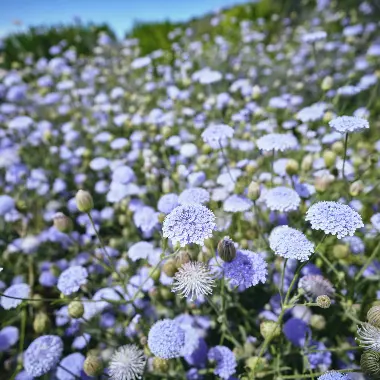 Dek-koordiny-mart
Wadjemup daisy
Frequently asked questions
The hike takes walkers along both paved and rough surfaces, so be sure to wear sturdy hiking shoes. It can get hot at any time of the year too, so bring a hat and sunscreen, and at least two litres of water with you.
The Wardan Nara Bidi provides a bit more of a challenge for avid hikers with rough surfaces, gradual inclines, and a section of beach walking. It's recommended to have some bushwalking experience first before setting out on the Wardan Nara Bidi.
The Wardan Nara Bidi is quite well-appointed. You can find toilets at Parker Point, Oliver Hill, Strickland Bay, and Narrow Neck.
Fill up your water bottles before you leave the main settlement though, as there isn't water available on the trail.
Rubbish bins can be found at the bus stops at each end, so please take your rubbish and recycling with you.
Tips for a time well spent
Helpful hints and information to make your island experience one to remember.
View all guides & tips