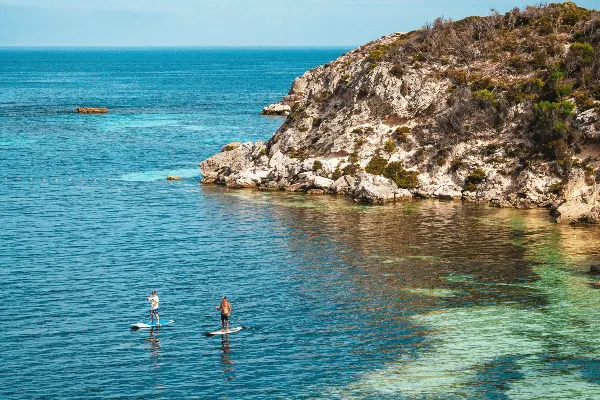 Discover Parker Point snorkelling
When you're done with walking, dive in for a spot of Parker Point snorkelling. Step onto the beach, shuffle through the sand, and wade into the refreshing waters to begin this underwater adventure.
Here you'll discover an aquatic playground, with the reef habitat supporting a wide array of marine plants, seagrass, and algae, and you can swim with a variety of fish and sea life, like molluscs and sponges. Featuring Wadjemup's most extensive coral reef, it's known for its pretty pink hue, providing a stunning contrast to the limestone rocks.
Learn more about snorkelling & diving