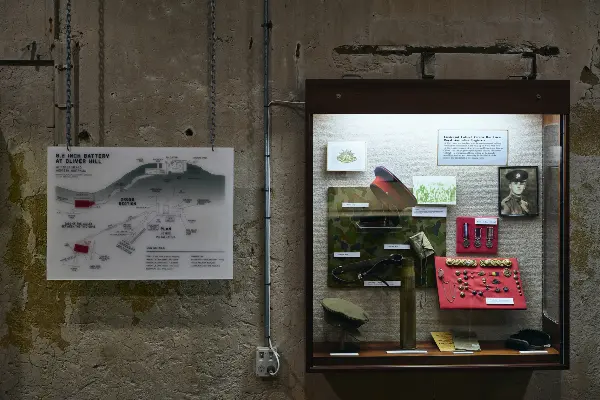 Learn more about the role Wadjemup played in the Second World War
The Oliver Hill battery is just one location on Wadjemup that was used for military purposes.
On the nearby Signal Ridge, a 20-minute ride from Oliver Hill, you'll find the Battery Observation Post and the Signal Station, buildings that helped turn the sandy hill into a secret communications hub. The eastern corner of the island is home to Bickley Battery, whose two 6-inch naval guns also played a part in Western Australia's coastal defence system. The Kingstown Barracks complex, just north of Bickley Point, was built during the late 1930s to accommodate military personnel stationed on Rottnest Island, who helped man the guns.
For those interested in learning more about the island's military history, the Ngank Yira Bidi is an engaging place to start. Wander from the main settlement, past Kingstown Barracks, through Bickley Battery, and around the coast, cutting inland to arrive at Oliver Hill.
Learn more about Military & Maritime History