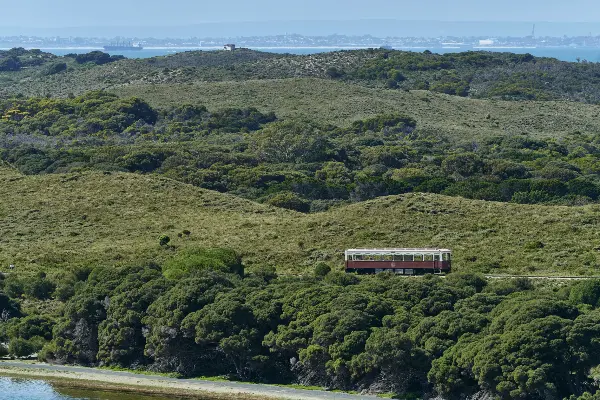 Learn about the island's important role in World War I and II
More than just a wonderful way to explore this idyllic holiday destination, the tour also gives you the opportunity to learn about the island's rich military history and the role it played during both of the World Wars.
During World War I, the Department of Defence commandeered the island and used it to house internees and prisoners of war between 1914 and 1915.
In response to increasing global tensions in the 1930s, the Australian government developed a three-year Defence Development Program identifying Rottnest Island as being critical to the defence of Fremantle. As part of the plan, the island's guns would be used to engage hostile ships well before they approached the range that would allow bombardment of Fremantle Port.
Learn more about the island's military history