Tour
Rottnest Air-Taxi
Treat yourself and a loved one to a scenic joy flight. Rottnest Air-Taxi offers picturesque tours over Rottnest Island.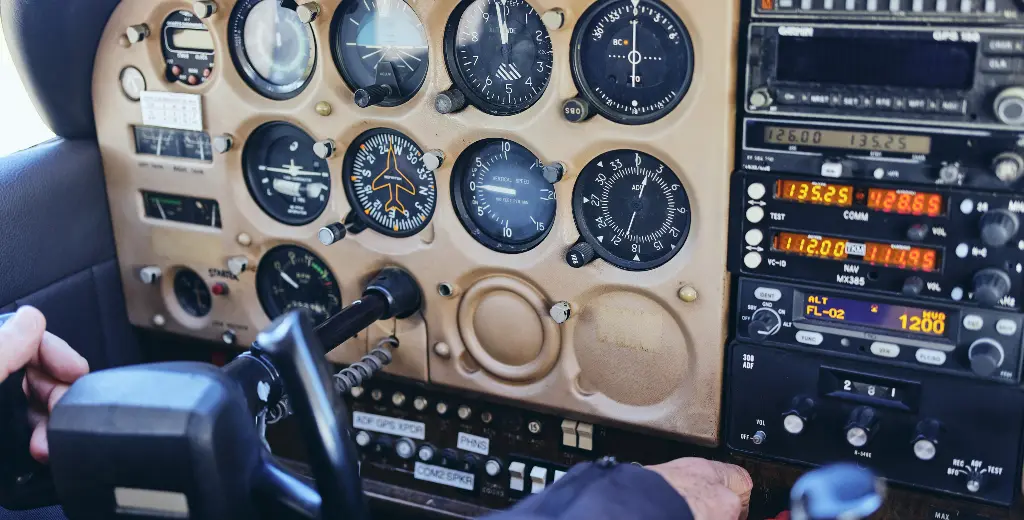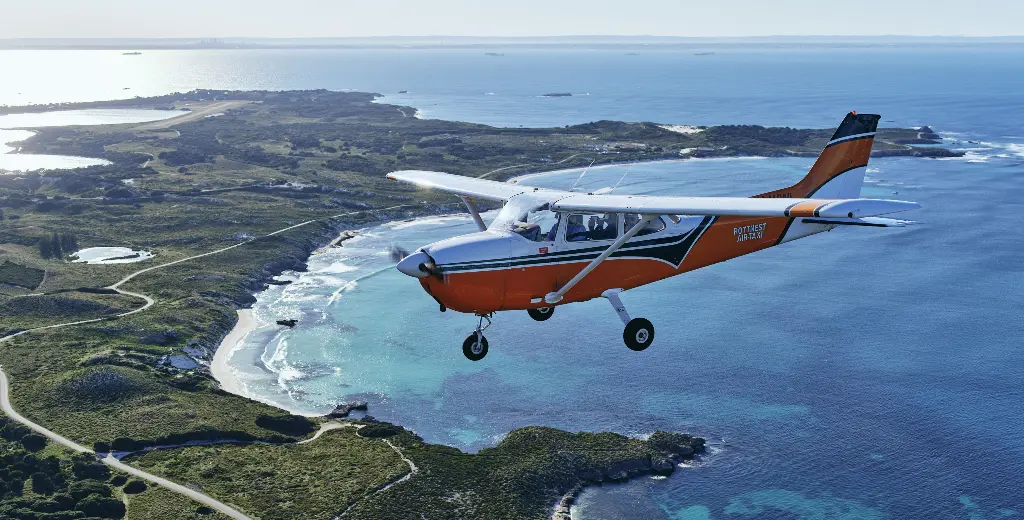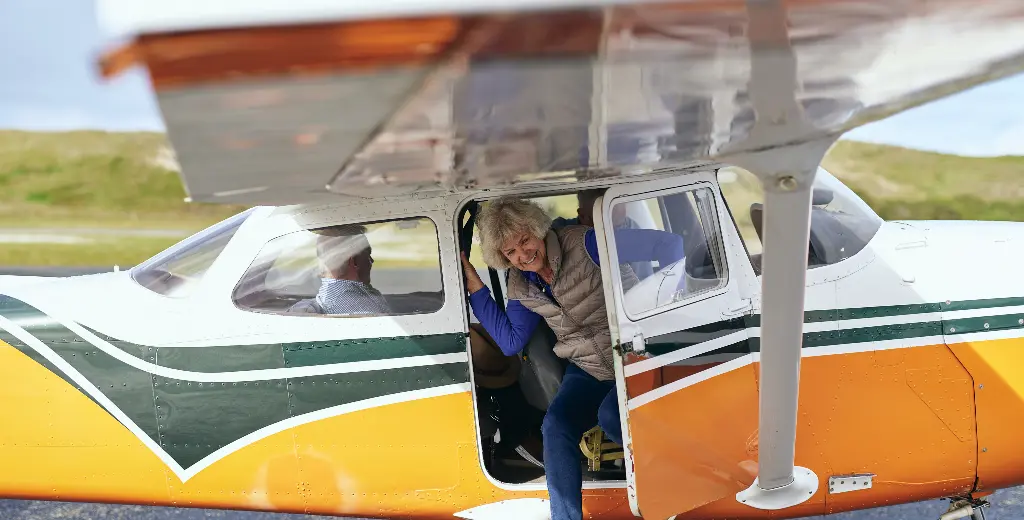 Joy flights over Rottnest Island take off multiple times per day, offering stunning aerial views. Flight transfers between Perth and the island are also available.
The team at Rottnest Air-Taxi have been flying over the island for more than 25 years. Each flight fits just you, your loved one and the pilot, creating an intimate experience. You'll find low-key, competent and professional pilots; they won't distract you, but will provide the best possible views and service.
To get a taste of what it's like to travel the island by air, choose the 10-minute joy flight. During this short but scenic journey, there is enough time to circumnavigate the perimeter of Rottnest Island. Your pilot will complete a full orbit of the island or travel in a figure-eight configuration, depending on the day.
The 20-minute scenic flight offers an airborne tour that will fill you with awe as your pilot completes two full orbits of the island. The first time around you'll soar high in the sky, then on the second lap the pilot will lower the plane for a more detailed view.
During the 35-minute option, there's ample time to travel from Rottnest Island to Perth. Along the way, see the sights of Western Australia's capital city including Optus Stadium, the Swan River and Fremantle.
Look out for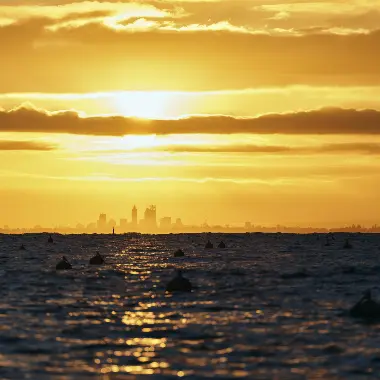 See the sights of Perth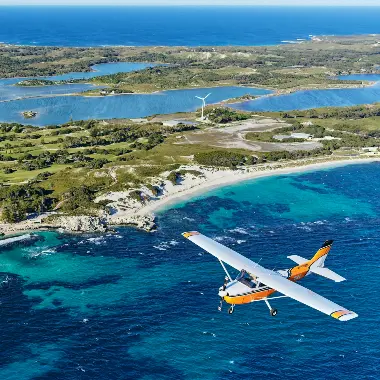 Aerial island views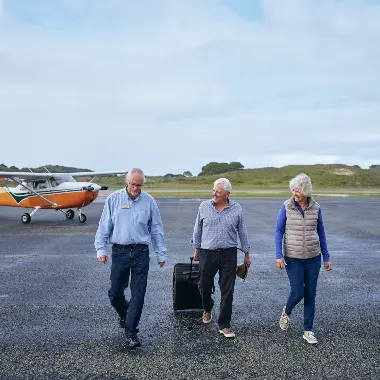 Private flights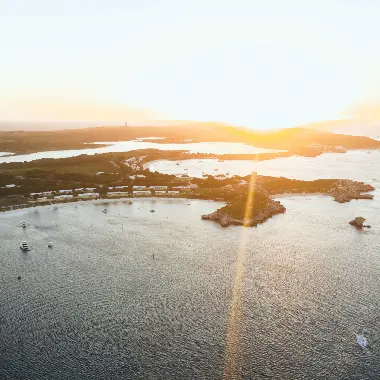 Sunset views from the sky
Tours on offer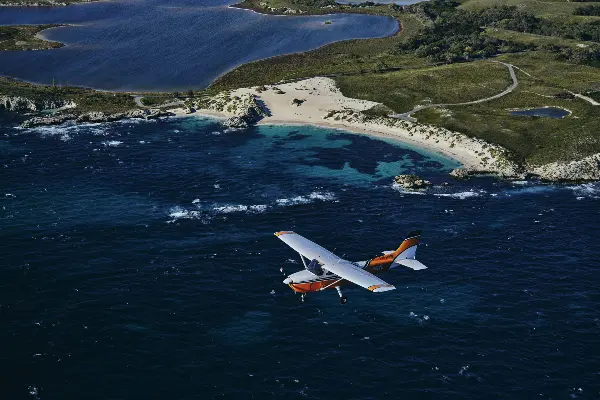 Scenic Joy Flights
Departing from the island, these scenic flights journey over Rottnest Island, taking in a birds-eye-view of the land and sea below.
Choose from 10- to 35-minute flight durations.

Check Availability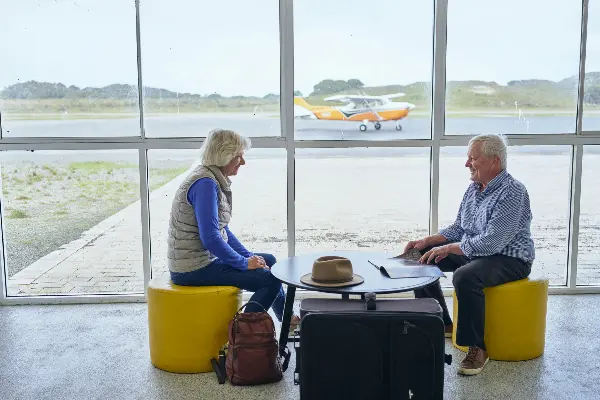 Flight Transfers
Rottnest Air-Taxi operates an on-demand service from Jandakot Airport to Wadjemup / Rottnest Island. Flights available all daylight hours.
Flight times are approximately 12 minutes each way, with the option to add discounted scenic detours as well.
Fly from Perth to Rottnest Island return, directly over Fremantle and the lower Swan River, with spectacular views and a unique perspective on the island as you arrive.
Check Availability
Frequently Asked Questions
Flights on the island depart from Rottnest Island Airport.
Flights travelling to the island depart from Jandakot Airport.
There are 4-seater and 7-seater aeroplanes available for charter. The 4-seater has three passenger seats, and the 7-seaters have six passenger seats.
All 7-seater aeroplanes can carry collapsible wheelchairs.
Please contact Rottnest Air-Taxi directly prior to booking to discuss mobility access.
The cost is fixed per aeroplane. The cost per person depends on the number of people flying and for how long.
Small bags (10-15 kg) per person are permitted on board. However, there is no room for bikes, surfboards or other large items.
Please contact Rottnest Air-Taxi directly to discuss any luggage concerns or weight restrictions.
You'll be glad to hear that flights are rarely affected by conditions on land. Flights often run when the ferries have been delayed or cancelled, except when visibility is poor which is uncommon (even in winter).
Rottnest Air-Taxi recommends that you wear sensible clothes and shoes, and pack sunscreen.
The team also requests that you be contactable in the days leading up to your flight and while you are on the island.