Tour
Rottnest Snorkel
These underwater experts will take you to the top sheltered snorkelling sites around Wadjemup / Rottnest Island.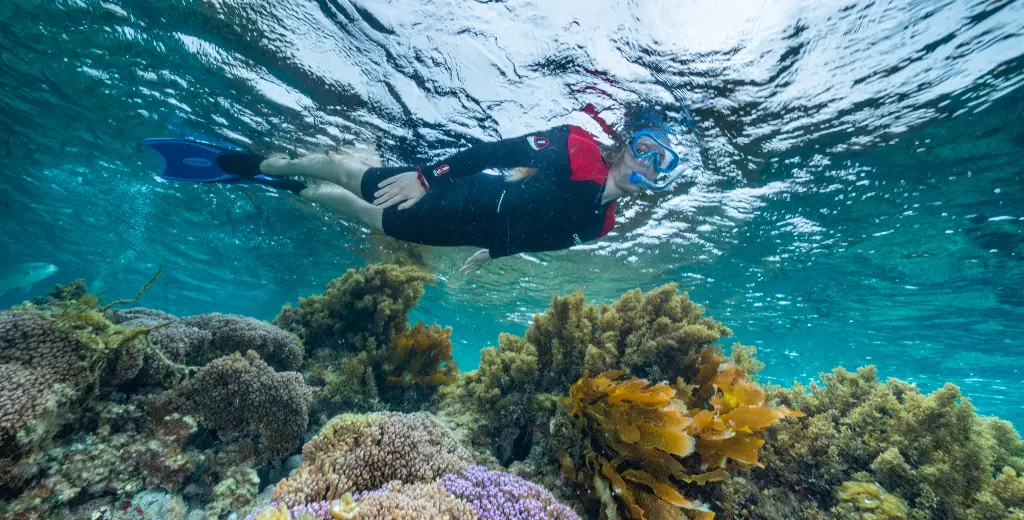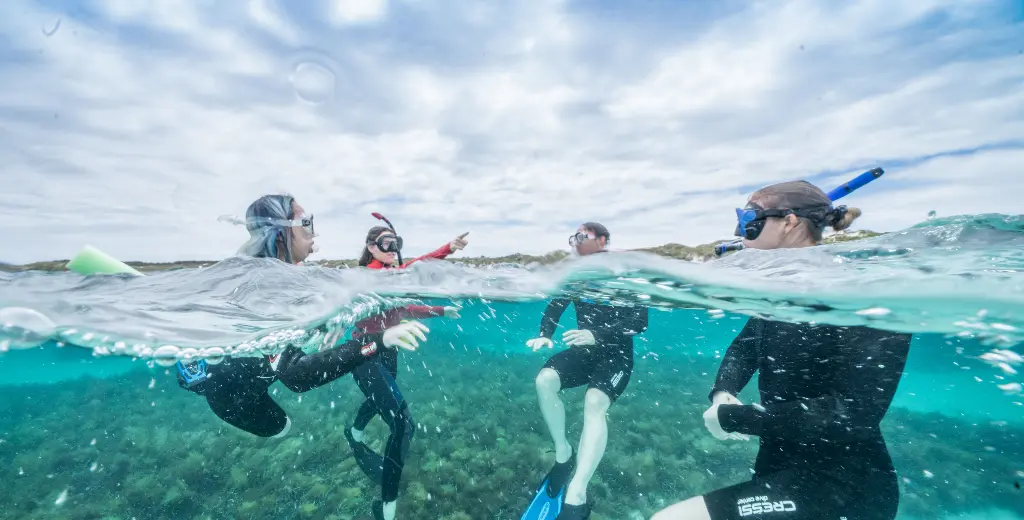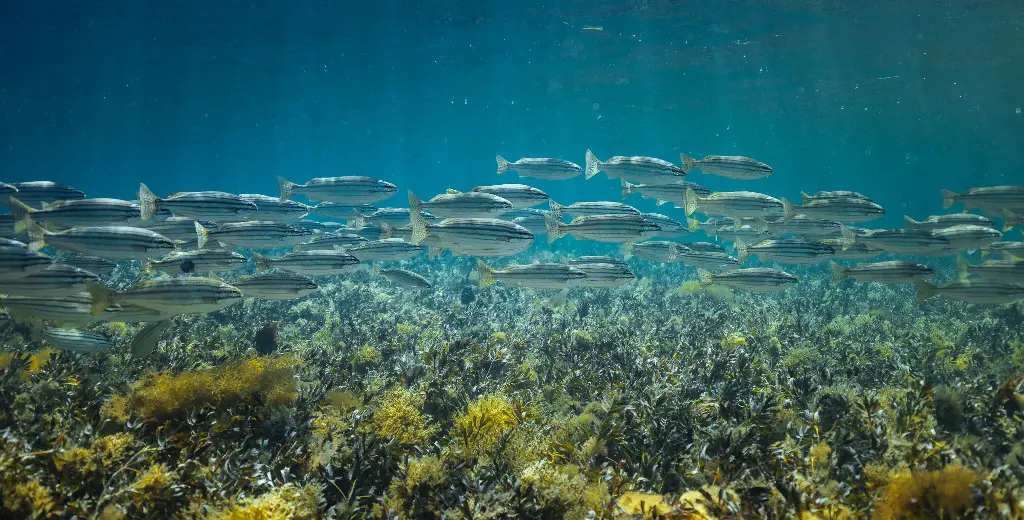 Step on board Rottnest Snorkel's comfortable 10-metre boat and begin your guided experience of the island's underwater playgrounds.
The tour begins with island insights as you cruise the shallow bays on the way to your first snorkelling site. Once you arrive, plunge into the pristine waters confidently with experienced snorkelling guides close by.
Beneath the surface lies a world waiting to be explored. The waters surrounding Wadjemup are home to more than 400 species of fish, including 135 species of tropical fish, 20 types of coral and multiple shipwrecks. In between snorkelling sessions, enjoy complimentary light refreshments on the deck.
Rottnest Snorkel tours are inclusive of all skill levels and ages, the only prerequisite is that you know how to swim. Flotation aids are available for inexperienced snorkelers.
Tours are currently operating based on availability, so booking is essential. For more information and to book visit the
Rottnest Snorkel website
.
Look out for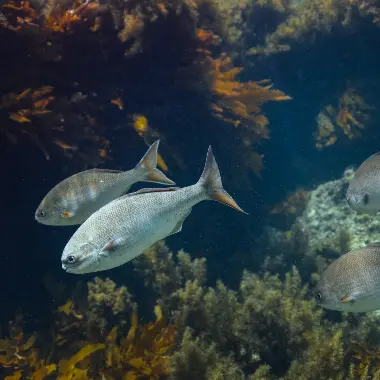 400+ species of fish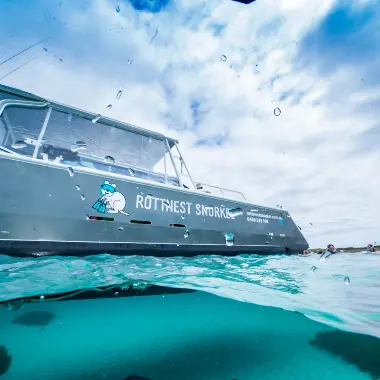 Complimentary refreshments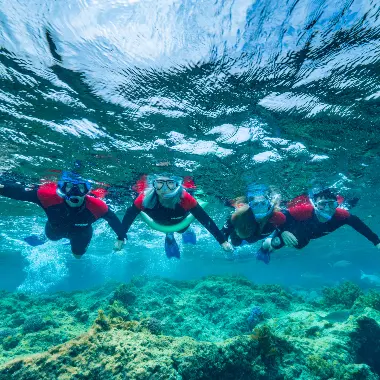 Expert guides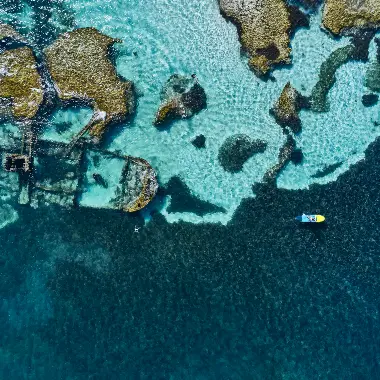 Shipwreck sites
Where to find Rottnest Snorkel
Rottnest Snorkel tours depart from the Fuel Jetty in Thomson Bay, next to the main jetty. Please arrive at least 15 minutes before your tour departs.
Frequently Asked Questions
Wadjemup generally has warmer water temperatures due to the Leeuwin Current.
Temperatures range from an average of 23°C in summer to 19°C in winter.
Wetsuits are not mandatory but are recommended to help you stay warm, buoyant and protected from the sun.
Rental suits available are long sleeve and knee length in sizes from X-Small to XX-Large.
On the day of your tour, the captain will take you to the site that best suits the day's weather conditions. All of the island's sites are shallow and sheltered.
Rottnest Snorkel's in-water guides are there to help anyone new to snorkelling.
As long as you can swim and feel comfortable in the water, you're welcome to join.
In the water you can expect no more than 10 people with each snorkel guide.
As long as there is tour availability, you can book right up until the departure time.
Tips for a time well spent
Make your visit even more meaningful with helpful advice from those in the know.
View all guides & tips