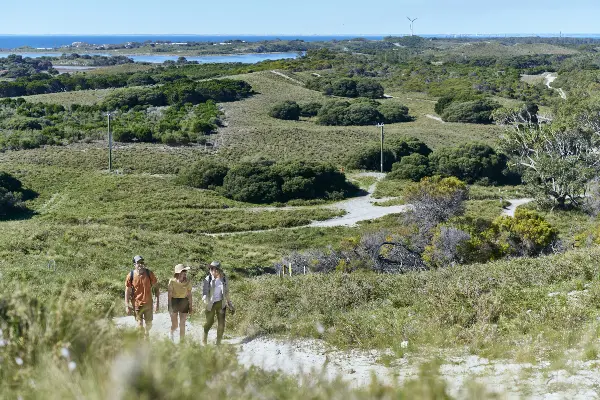 Uncover Bickley Battery on the Ngank Yira Bidi
Learn about the history built into the bedrock of Wadjemup / Rottnest Island
While known as an island getaway, Wadjemup / Rottnest Island also played an important role in Western Australia's military history.
The 10 km one-way Ngank Yira Bidi allows hikers to explore the two batteries of naval guns that tell a different Wadjemup story. Traversing the southeast corner of the island, hikers roam around the coast from
Thomson Bay
to Porpoise Bay, then cut inland to finish at
Oliver Hill
.
It's a thought-provoking mix of nature and history. Experience the stunning natural beauty of beaches and bays, while the
wreck of Shark
provides a sobering reminder of the island's maritime history. Marvel at the diverse range of birdlife at Serpentine Lake that stand in stark contrast to the man-made naval gun batteries at Oliver Hill and Bickley Bay.
The first stop on the trail is
Bickley Battery
. Installed on the island in 1937, Bickley Battery formed part of Western Australia's coastal defence program. Its original aim was to protect the crucial Fremantle Port from hostile ships. But despite these plans, the guns were never fired on an enemy vessel. And as the threat of international war passed, the guns were dismantled — but the battery itself remained.
Now it stands as an intriguing reminder of the part Wadjemup played in Australian military history. While the 6-inch naval guns have now been removed, hikers can explore the remnants where the guns once stood. But they're not gone entirely; head into Kingstown Barracks to see one of the guns on display outside the complex.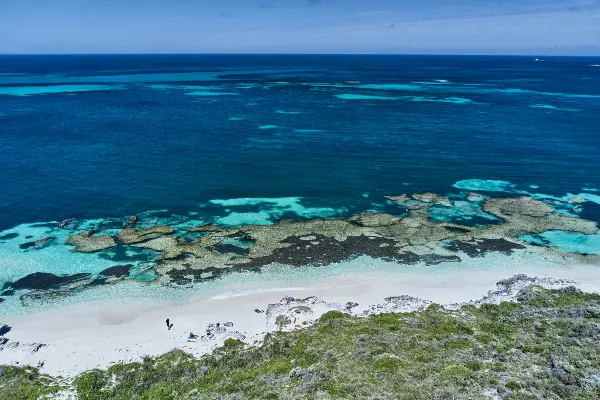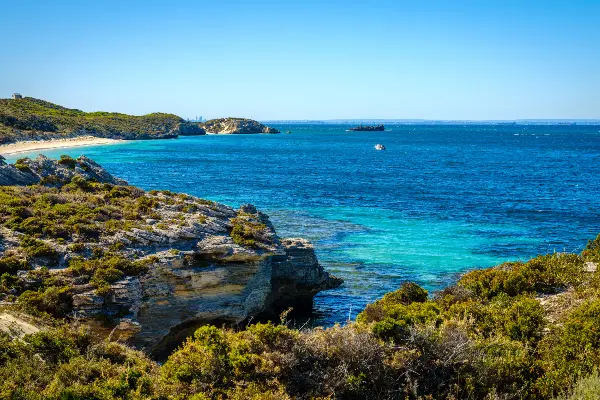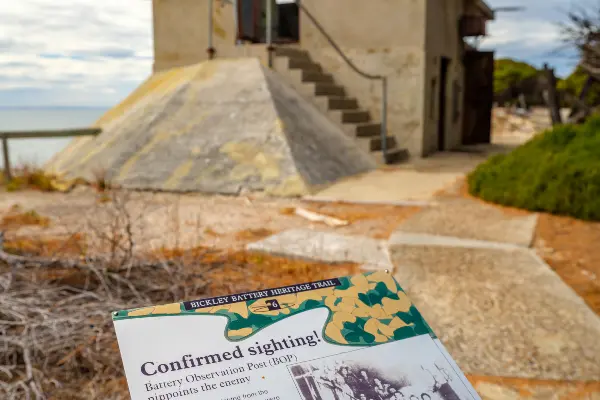 Be on the lookout for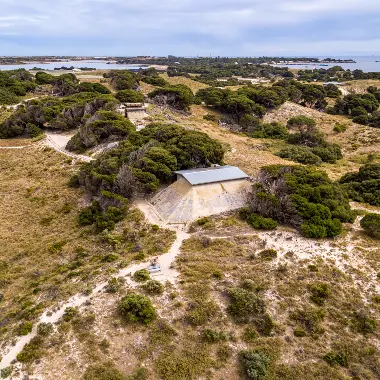 Bickley Battery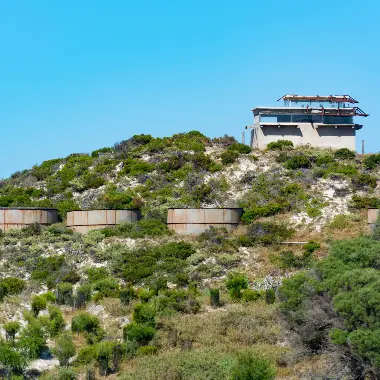 Jubilee Observation Post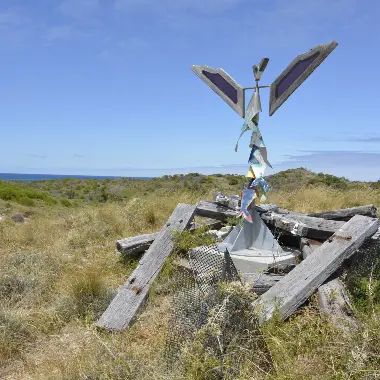 The Beachcomber sculpture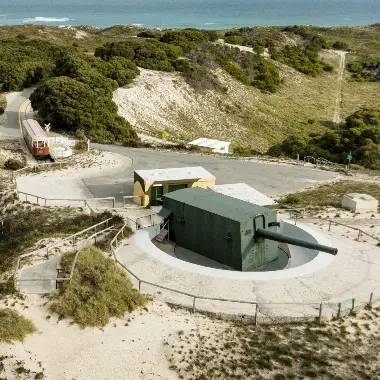 Oliver Hill Battery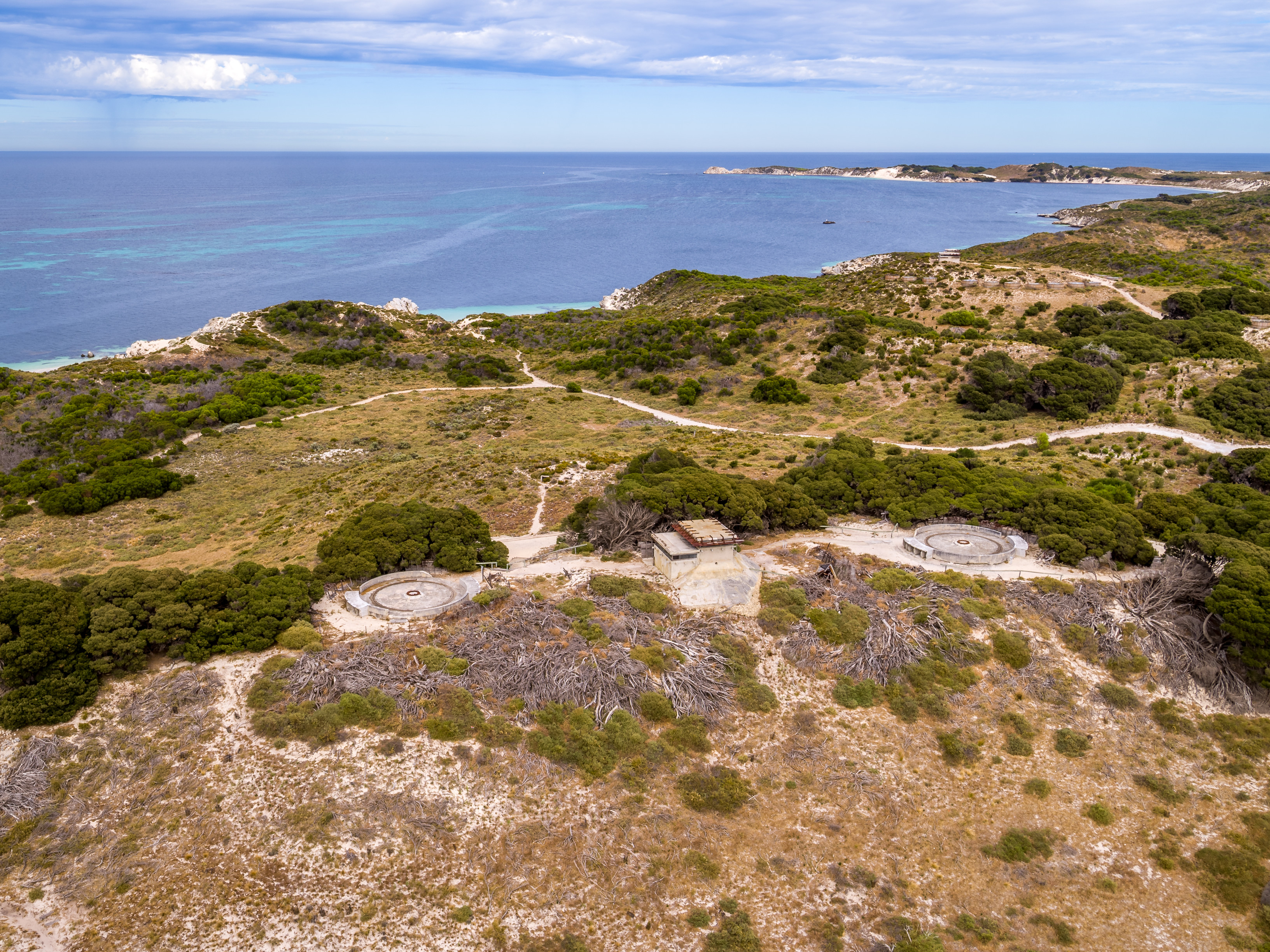 Frequently asked questions
Wear some sturdy hiking shoes, bring a hat and sunscreen, and be sure to bring at least two litres of water with you.
The Ngank Yira Bidi is suitable for most ages and fitnesses. However, it can be quite rough and steep in parts, so it's best to have some hiking experience under your belt before you start this trail.
You can find toilets at Thomson Bay, the Army Jetty, Kingstown Precinct, and at the end, at Oliver Hill. Water is only available at Thomson Bay, so be sure to pack enough for the whole hike. There aren't many bins along the trail though, and you'll only find them at specific bus stops along the walk, so please take your rubbish and recycling with you.
Tips for a time well spent
Helpful hints and information to make your island experience one to remember.
View all guides & tips
See more related attractions