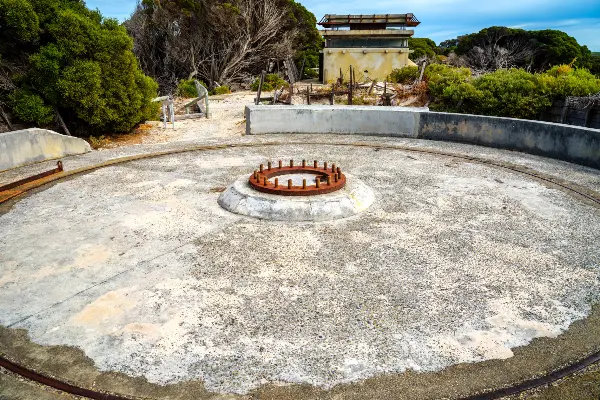 Where are the guns now?
While the guns themselves were removed, the battery still remains for visitors to explore.
But what happened to the guns?
Decommissioned and dismantled, they're no longer in use — but one of them is still on the island. Head to the Kingstown Barracks, and you'll find it installed out the front as a reminder of the island's military history, providing a true feeling for the sheer size and scale of what these defences brought to the island.
The other gun can be found on the mainland at the Leighton Battery on Buckland Hill, Mosman Park, almost directly opposite Bickley Point across the waves.