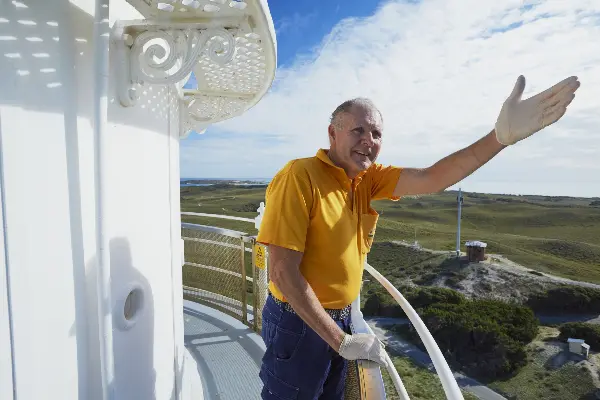 Climb Wadjemup Lighthouse and experience the inner workings for yourself
Visitors to Rottnest Island have the unique chance to take a guided tour inside Wadjemup Lighthouse.
Climb the tight spiralling staircase, up 155 stairs, as your guide from the Rottnest Island Voluntary Guides Association teaches you about what goes on inside a real working lighthouse. The tour takes you all the way to the top, where you can experience 360-degree views out over the island. Stand at the highest point on Wadjemup; experience the winds whipping across the viewing platform, and gaze in awe at the Indian Ocean that sprawls in every direction.
It's a once-in-a-lifetime opportunity—one that's not for the faint-hearted.
Learn more about Rottnest Volunteer Guides