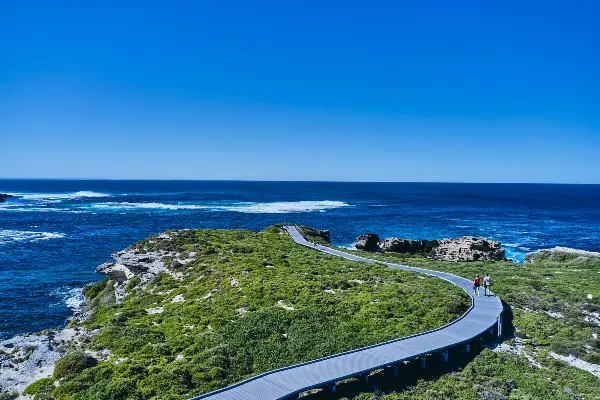 Explore the island's rugged West End
Away from the beaches and lively buzz of the main settlement, around the sandy coast and rolling swell, you'll find Wadjemup / Rottnest Island's West End.
Connected to the main part of the island by a narrow neck of land (aptly named Narrow Neck), West End is Wadjemup's westernmost point, with nothing beyond it but the vast Indian Ocean.
A place of contrasts, West End is alternately whipped by strong winds coming in off the ocean, and embraced by calming breezes as the swell goes down. Its ancient rocky coastline has little protection from the elements, leaving it feeling more rugged than the rest of the island.
Look around and you'll discover
Unobstructed sunsets over the Indian Ocean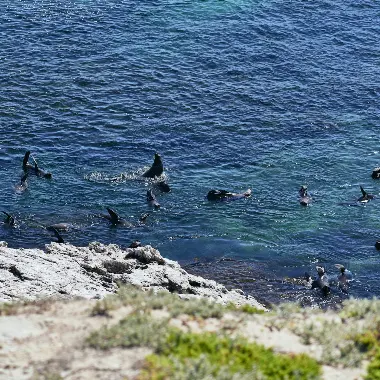 Long-nosed fur seals lazing around at Cathedral Rocks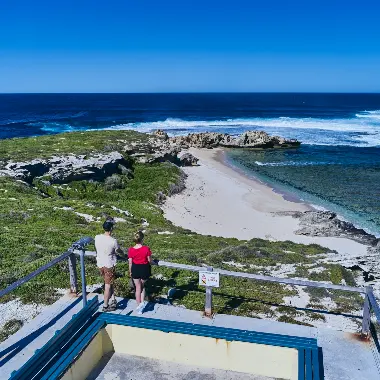 Migrating whales breaching the waves further off the coast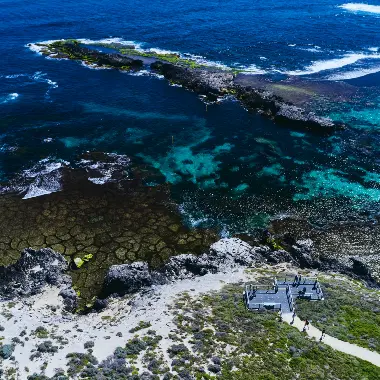 The scenic Ngank Wen Bidi
Where to find West End
West End feels like a world away from the main settlement. At over two hours to walk, it's not recommended to get there by foot unless you're hiking. Alternatively, you can jump on a bike and do the 10 km ride in around 30 minutes, right through the centre of the island.
But the easiest way is to get there by bus. Just catch the Quokka Coaches Island Explorer, and get off at Stop 11 at Eagle Bay.
Immerse yourself in the natural landscape
There's plenty to explore at West End.
The Ngank Wen Bidi section of the Wadjemup Bidi threads around the coast, allowing you to visit some of the island's most secluded places. The 7.8 km trail loops around from Narrow Neck to Cape Vlamingh and back. One particular section of the trail leads down to Cathedral Rocks, and tells Nyitting (Dreamtime) stories through interpretive artwork and audio yarns.

At Cape Vlamingh, 120 metres of elevated boardwalk brings you closer to nature, weaving carefully around the natural habitat. Constructed from environmentally friendly materials, including recycled plastics, the suspended path helps protect the fragile limestone cliffs.
While you can't set foot on these rocky cliffs, they're home to an abundance of animals, many not seen elsewhere around the island. There's an important breeding ground and nesting site for wedge-tailed shearwaters. The iconic yoorndoordoo, or osprey, soars over the West End's coastal ridges, nesting in large stacks at Fish Hook Bay.

Down in the water you can watch pods of dolphins frolicking in the waves off Cape Vlamingh. Cathedral Rocks plays home to a colony of long-nosed fur seals, who enjoy sunning themselves on the rocks. And from August to December, when you look further out to sea, you might spot the telltale spray of water from migrating humpback whales.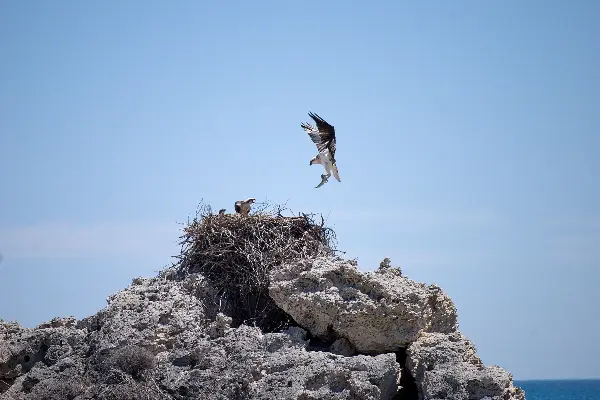 Frequently Asked Questions
While secluded, West End has a number of facilities available for visitors, with public toilet facilities at Narrow Neck and Cape Vlamingh. Wheelchair access is available at some of West End's key locations, including the Cathedral Rocks Viewing Platform, and along the West End boardwalk. There's even a coffee caravan, Lexi's on Rotto, located at the Island Explorer bus stop, for those in need of a caffeine fix or restorative bite to eat.
The marine area surrounding the West End headland is protected under fisheries legislation as a Demersal Sanctuary Zone. This means that all bottom-dwelling marine species are protected in this sanctuary; however, fishing for pelagic species is permitted.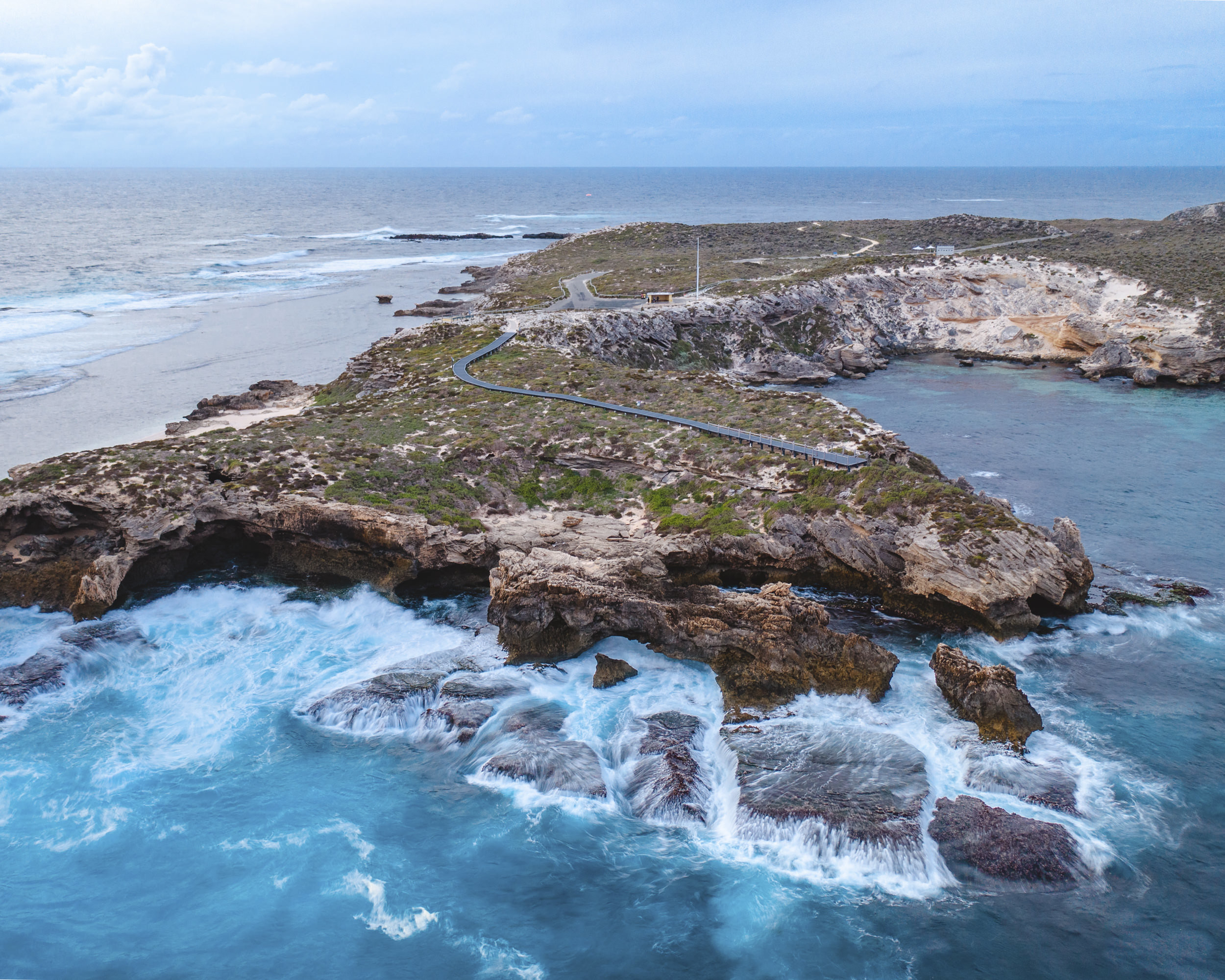 Tips for a time well spent
Helpful hints and information to make your island experience one to remember.
View all guides & tips
Other activities on the island