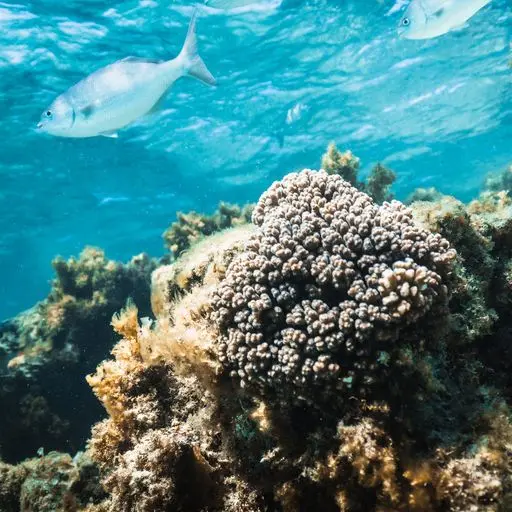 Creating a future for Wadjemup flora and fauna
The Little Salmon Bay Snorkel Trail is part of the Parker Point Marine Sanctuary. One of five Marine Sanctuary Zones located at different points on Wadjemup's coast, these are specific areas of the island set aside for conservation. All plant and animal life within this area is protected, which means that no collection of flowers or plant life, or fishing of any kind, is permitted.
These Sanctuary Zones have been put in place to build a thriving underwater ecosystem, and foster a healthy, sustainable undersea environment for generations to come. And it's already working. Under the waves, you'll find a diversity of fish and sea life among one of Wadjemup's most extensive coral reef systems.
So duck beneath the waves, enjoy the calming tides, and do your part to ensure the future of Wadjemup's natural beauty.