Explore and experience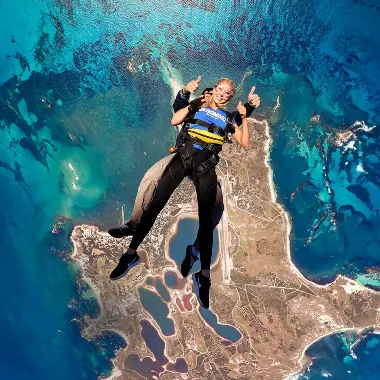 Highlight 1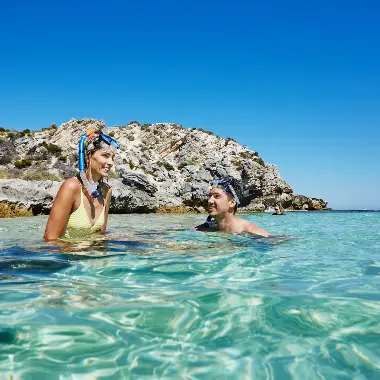 Highlight 2
Spots for all ages and abilities
With a number of sheltered and protected bays, and breathtaking sights just metres from the shore, Wadjemup offers snorkelling and diving adventures for a range of ages and abilities.
Take your pick from the popular snorkelling spots of The Basin, Parakeet Bay and Henrietta Rocks Shipwreck, or simply cycle from beach to bay to find a new favourite.
For a story-filled swim, explore the snorkel trails at Parker Point or Little Salmon Bay and be guided by the series of information panels attached to the seabed below.
Thanks to its diversity of marine life, clear water, reef caves and swim-throughs, Wadjemup is a spectacular diving destination.
Other activities on the island