Accommodation
Stay Rottnest Hostel & Dorms
Accommodation done simply. Stay Rottnest Hostel & Dorms offers rooms to rest for the night and a relaxed experience of Rottnest Island.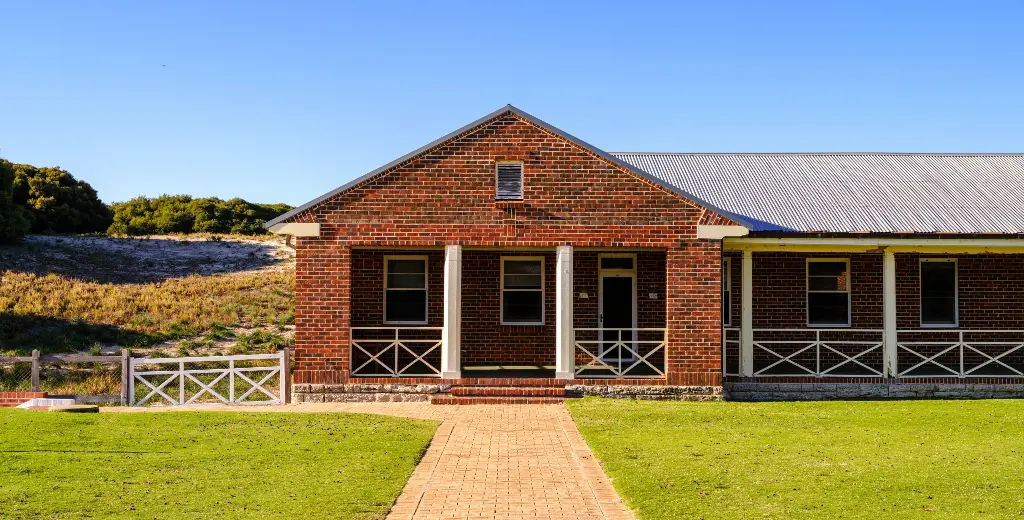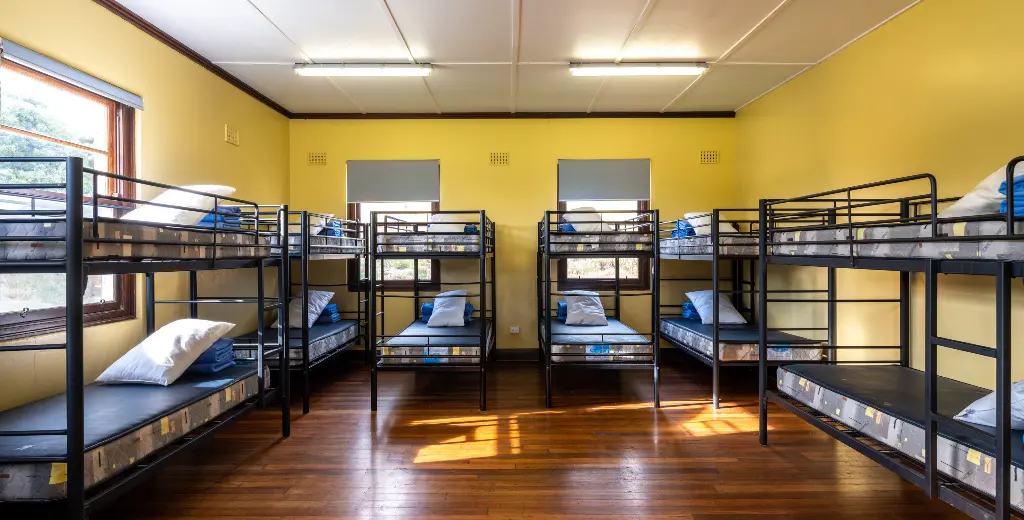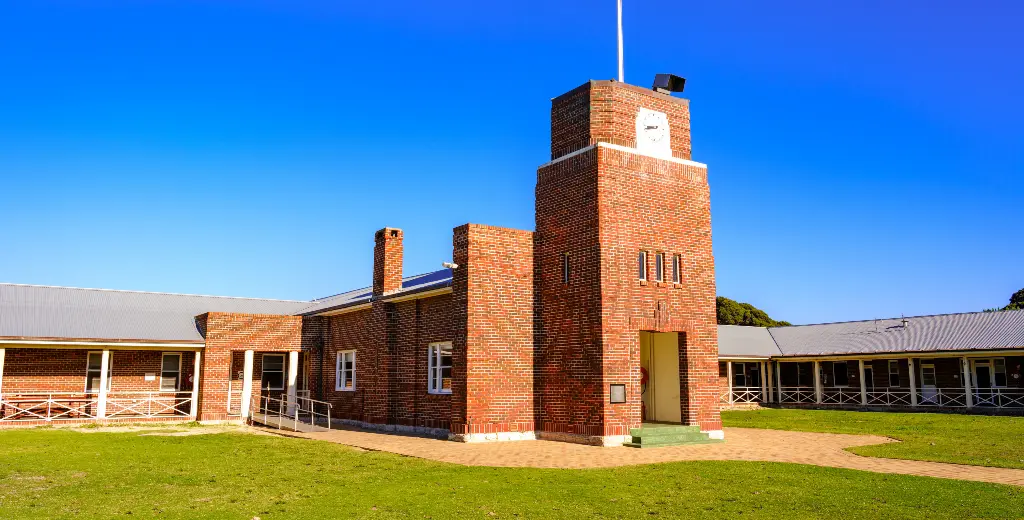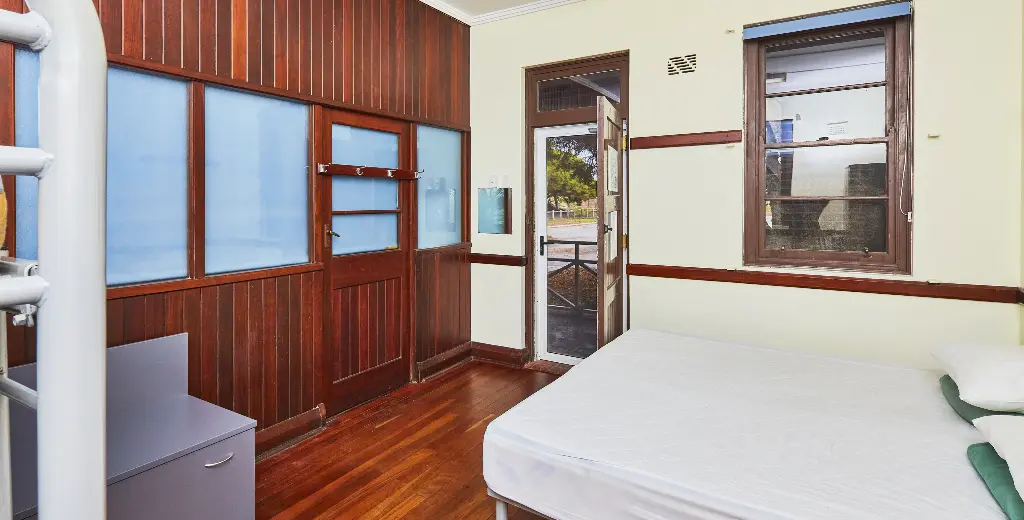 The hostel and dormitories are an affordable way to get the most out of your stay on the island. Private family rooms and shared options available.
Located in the historic Kingstown Barracks, Stay Rottnest Hostel & Dorms is a place to rest and meet like-minded travellers. Accommodation options range from private family rooms for larger groups to share, to communal dormitories that provide the full hostel experience.
This affordable accommodation attracts the adventurous at heart, so be sure to visit the shared spaces to swap stories with your fellow island wanderers.
To make a group booking in the dormitories, please call Stay Rottnest on (+61) 1800 111 111.
Please read the following terms and conditions prior to making a booking at Stay Rottnest Hostel & Dorms:
Alcohol is not permitted within the dormitories, hostel or grounds of Kingstown Barracks
Alcohol will not be delivered to Kingstown Barracks by the luggage crew
The registered guest must be over 18 years of age and must check in at the Visitor Centre with photo identification and physical credit card
---
Current Offers
Find your perfect home away from home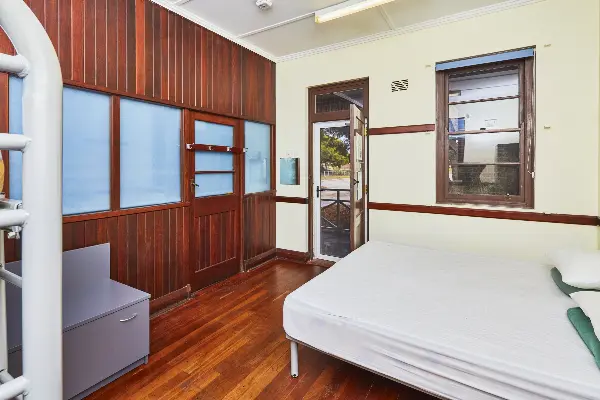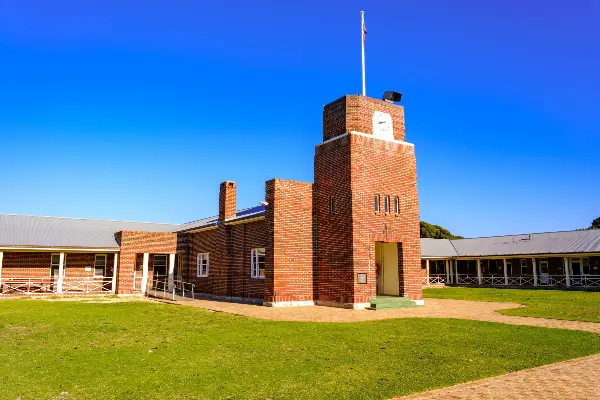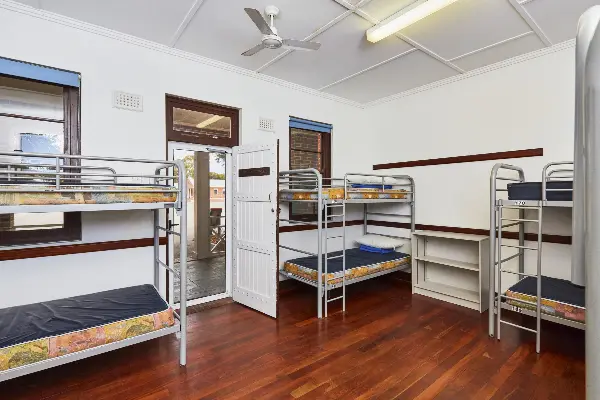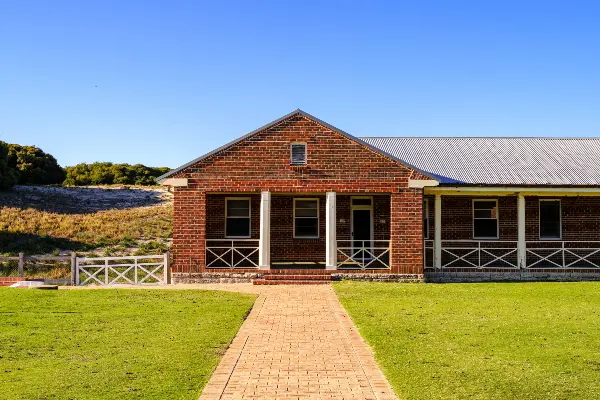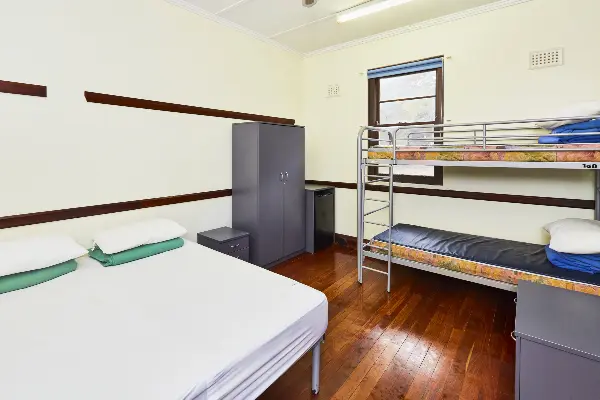 Bunk down in these shared rooms and relax into the island lifestyle. Here, you can thaw out after a crisp surf, cool down after a day of cycling and engage in the community feel of the hostel.
The hostel features 50 comfortable beds with linens provided, plus shared kitchen and lounge spaces for preparing meals and relaxing. There is additional outside seating for those using the kitchen and barbecue areas. Communal washroom facilities are also available, with towels included.
Solo travellers can rest in a single bunk bed (shared room), while the family rooms sleep up to four adults (one double bed and one bunk bed per room).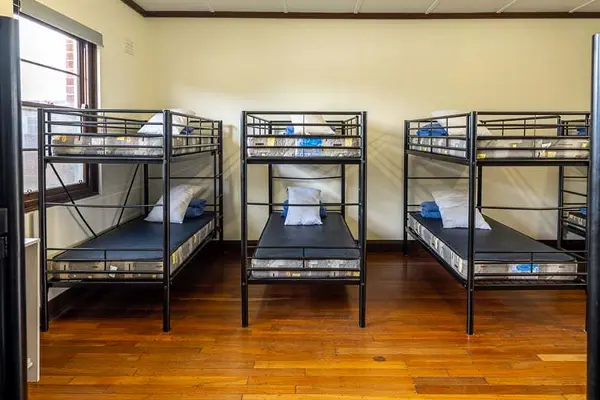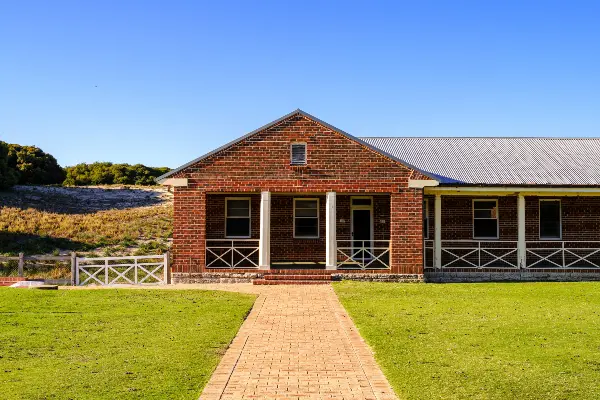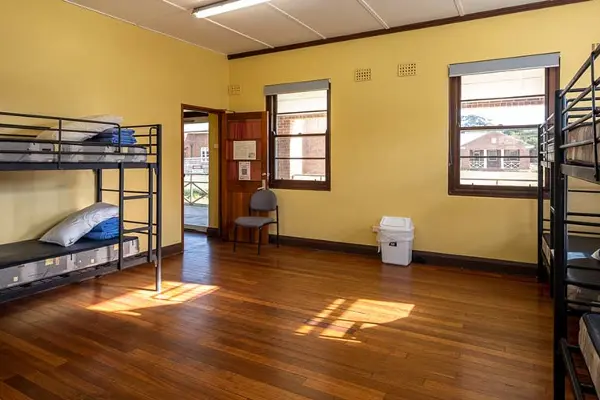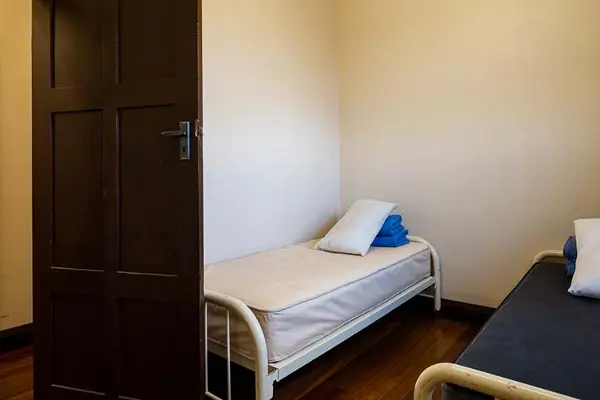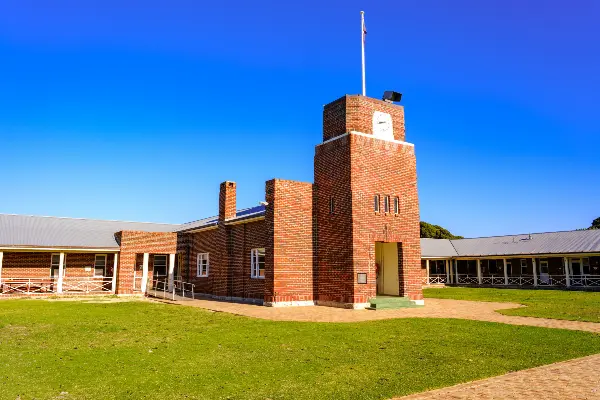 This much-loved school camp destination provides a comfortable base for groups. Staying at Kingstown Barracks is a chance to stay amongst history, with its heritage clock tower and salvaged WWII gun barrel. As you move beyond the dorms, the learning can continue around the island.
There are 17 dormitory rooms available with bed configurations ranging from 2-bed to 18-bed rooms. There is also a communal bathroom. Select rooms have private bathroom facilities and are wheelchair accessible.
A pillow and blanket is provided per bed, with linens and towels available for hire. Please note that there are no kitchen facilities available for the dormitories.
Frequently Asked Questions
The hostel offers accommodation in a family room (double bed and bunk bed) or a single bed in a shared bunk room. Guests at the hostel have access to communal kitchen and barbecue areas as well as shared bathroom facilities.
The dormitory offers shared rooms for groups or schools, varying between two and 18-bed layouts. Some rooms have a private bathroom and wheelchair access, and all guests can access the shared bathroom facilities.
The inclusions vary by accommodation. You can see what is included for each type at
stayrottnest.com
.
Stay Rottnest Self-Contained accommodation is available to book online, via phone on (+61) 1800 111 111, in person at the Rottnest Island Authority office at E Shed in Fremantle, and at the Visitor Centre on the island.
Bookings can be made between 24 hours and nine months in advance.
A 25% deposit is required at the time of booking with the balance due 30 days prior to arrival.
Booking online
Booking online
is the quickest and easiest way to secure Stay Rottnest accommodation and receive instant confirmation.
Special requests and notes are able to be placed in the booking including unit number preferences and others you may be travelling with.
Booking by phone
Same-day bookings are able to be taken over the phone on (+61) 1800 111 111.
The prices of Stay Rottnest accommodation vary based on the type of accommodation chosen, the time of year and availability. To check prices for available accommodation, select your preferred dates, location and accommodation type
online here
.
Availability for bookings opens in monthly blocks, nine months in advance.
While you can book by calling Stay Rottnest on (+61) 1800 111 111 or visiting the Rottnest Island Authority office at E Shed, Fremantle or the Visitor Centre on the island, the simplest and most successful way is online. As demand for bookings is high, a virtual queuing system is used to ensure a smooth experience for everyone.
For more information, visit stayrottnest.com
The current Open Day schedule is:

| | |
| --- | --- |
| Bookings Open | For Stay Dates |
| 4 January 2023 | September 2023 |
| 1 February 2023 | October 2023 |
| 1 March 2023 | November 2023 |
| 5 April 2023 | December 2023 |
| 3 May 2023 | January 2024 |
| 7 June 2023 | February 2024 |
| 5 July 2023 | March 2024 |
| 2 August 2023 | April 2024 |
| 6 September 2023 | May 2024 |
| 4 October 2023 | June 2024 |
| 1 November 2023 | July 2024 |
| 6 December 2023 | August 2024 |
Check-in opens at 12 noon.
Luggage collection is from 9 am.
Early pick up is available upon request from the Visitor Centre, 24 hours before departure.
In hostel rooms, bed linens and towels are provided with your booking.
In the dormitories, a pillow and blanket is provided, however guests need to hire linen and towels prior to arrival or bring their own.
Kingstown Barracks is a 25-minute walk or 10-minute cycle from the Visitor Centre. Alternatively, guests can take the Quokka Coaches accommodation shuttle bus.
Yes, however cancellations and modifications may incur a cancellation fee.
Bookings made prior to 4 January 2023 will continue to be transferable, as per the conditions that applied at the time of booking. All new bookings from 4 January 2023, the original guest will remain as the owner of the booking; however, they may nominate another person as authorised to check in to the accommodation on their behalf. As the original guest remains the owner of the booking, they will be liable for any costs related to accommodation for the duration of the booking.