Activity
Wadjemup Museum
Wadjemup Museum is a gateway to history and culture. Discover exhibits that tell the island's story.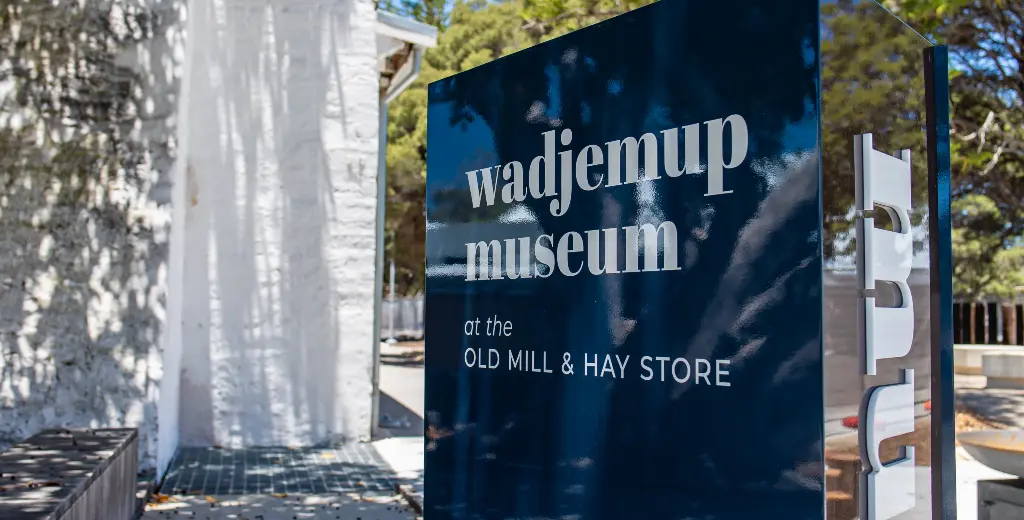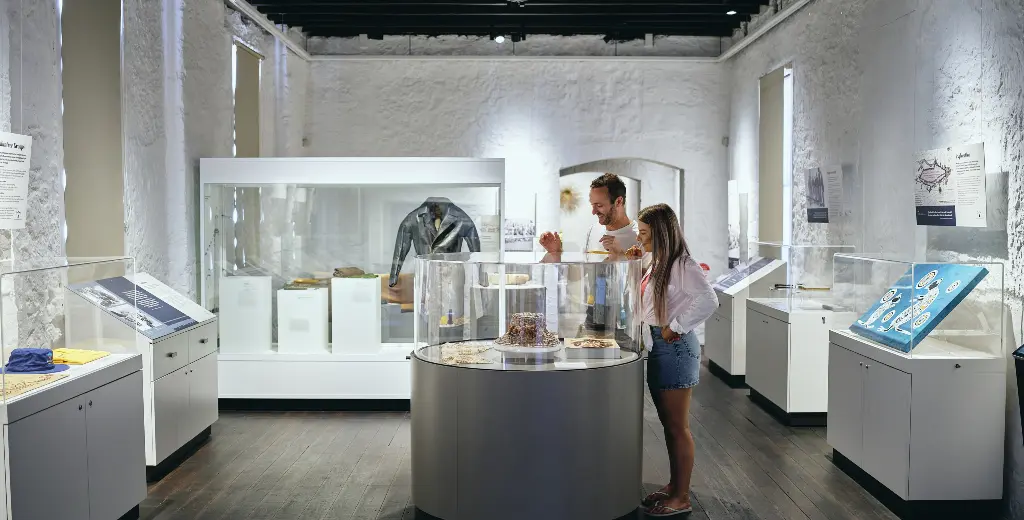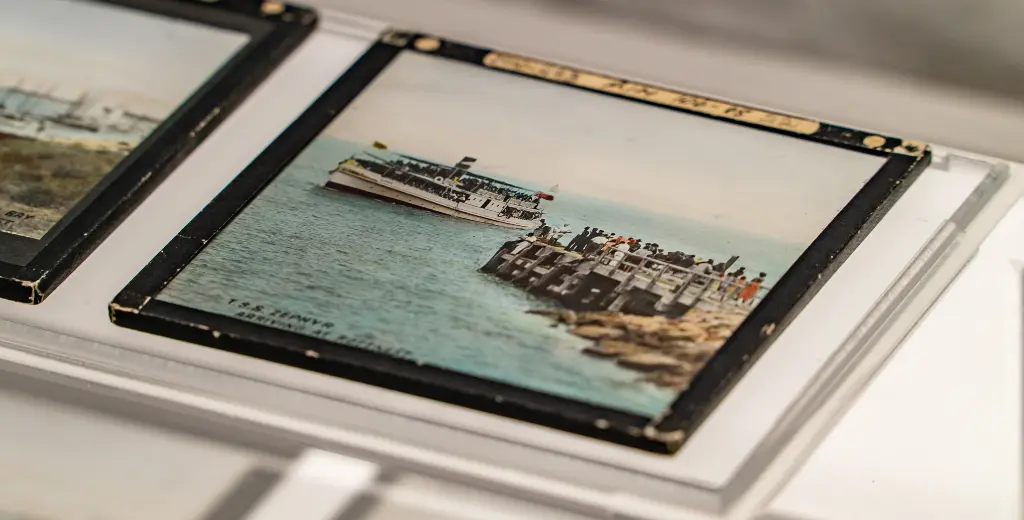 With a theatrette, 40,000-year-old artefacts, and immersive audio experiences, the museum is a place to pause and reflect on everything that has come before you.
Enter the Old Mill and Hay Store and you'll immediately feel the presence of the past in the cool, quiet rooms. As you walk around the building, observe whale bones, an old lighthouse keeper's jacket, vintage postcards and glass spearheads found on the island.
Developed in partnership with the Wadjemup Aboriginal Reference Group (WARG), the museum shares the history of the island. Observe and listen to stories of imprisonment, natural history, and arts and culture, as well as contemporary milestones of the island.
The mill stone, located in the museum's Truth Telling Space, is a particularly moving artefact. The Aboriginal men and boys imprisoned on the island used it to grind wheat into flour, giving the building its name.
As you wander the 17 exhibits and sculpture garden, you are encouraged to reflect and pay reverence to the complex history of the island. Upon leaving the museum, continue your journey of island exploration with a renewed respect for the land you're visiting.
| | |
| --- | --- |
| Monday | 10 am – 3:30 pm |
| Tuesday | 10 am – 3:30 pm |
| Wednesday | 10 am – 3:30 pm |
| Thursday | 10 am – 3:30 pm |
| Friday | 10 am – 3:30 pm |
| Saturday | 10 am – 3:30 pm |
| Sunday | 10 am – 3:30 pm |
Opening hours may vary
Please note: Entry to Wadjemup Museum is by donation, with proceeds going to the Rottnest Foundation. PayWave and cash donations are accepted.
---
What's on at Wadjemup Museum
Where To Find Wadjemup Museum
Tips for a time well spent
Make your visit even more meaningful with helpful advice from those in the know.
View all guides & tips