Hire
Quokka Hopper
Hop between Thomson Bay, Geordie Bay and Kingstown at your own pace with on-demand private transport.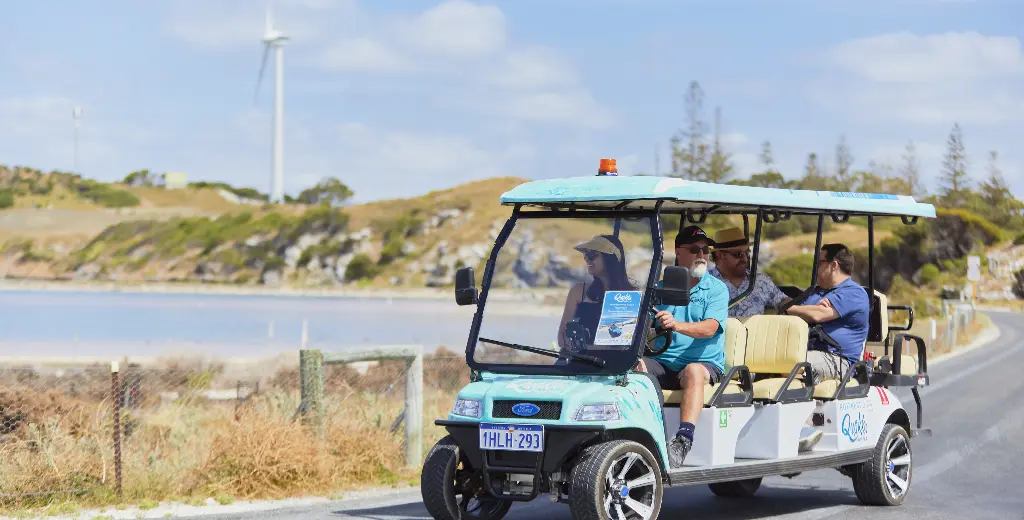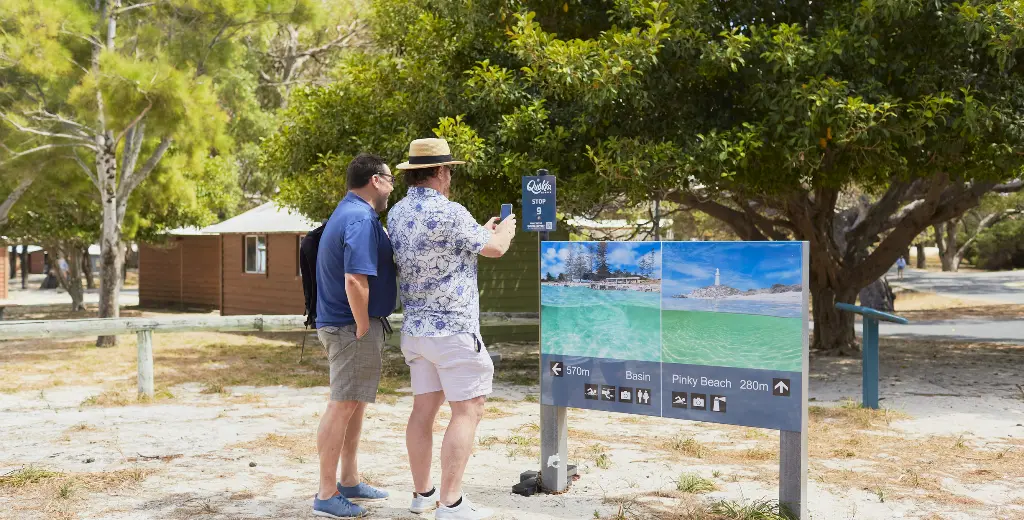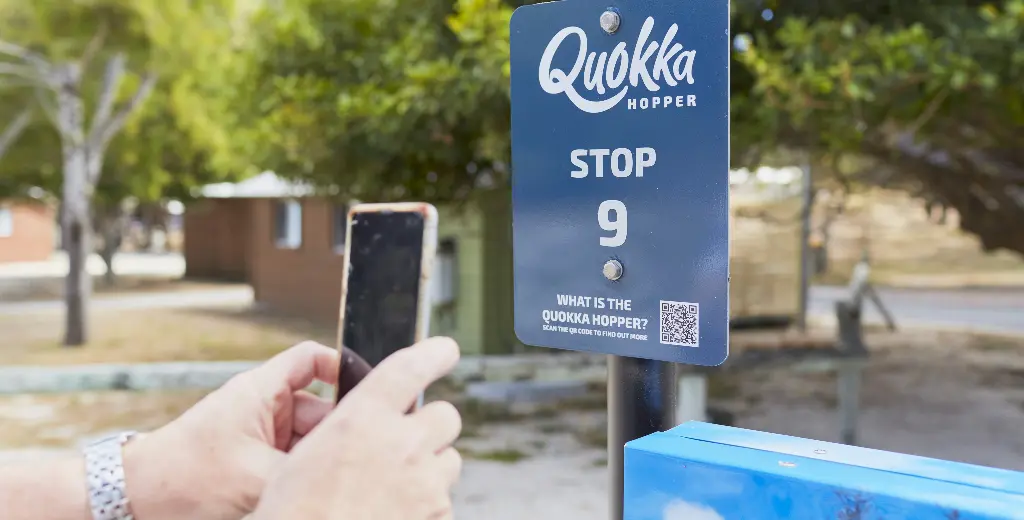 All that's on offer at Thomson Bay and Geordie Bay is just a hop away. The Quokka Hopper is a seven-seater electric cart transport service available for your convenience.
The island features an assortment of places to eat, drink, shop and stay, many of which can be accessed easily with the Quokka Hopper. This transport service is designed to connect you to the main areas of the Thomson Bay settlement, as well as Kingstown Barracks and Geordie Bay, with ease.

Each journey caters for a maximum of seven passengers without luggage, or five passengers with luggage. There are 12 dedicated stops for pick up and drop off, or you can request a private chauffeur service, available in one and two-hour blocks.
Please note: Delays may occur if the Quokka Hopper has already been requested. You should also allow for travel time to get to your agreed stop location.
One-way transfer pricing

ZONE 1: $25 per journey
ZONE 2: $35 per journey
Private hire chauffeur service
30 minutes: $125
1 hour: $165
2 hours: $275
Terms and conditions
The Quokka Hopper can only stop at the locations specified in the timetable.

Payment must be made upon collection and is via credit card only (no split billing).

The Quokka Hopper is not wheelchair accessible.

Stop 3 is only available for persons with restricted mobility (e.g. those using walking frames or collapsible wheelchairs).
The Quokka Hopper operates on demand between 8 am and 10 pm daily.
Book a one-way transfer or the private chauffeur service online by selecting your pick up and drop off locations and preferred time. Alternatively, you can call (+61) 498 939 995 to request a service.
Stops

1 Main Bus Stop

2 Dome | Frankie's on Rotto

3 Visitor Centre (restricted mobility access stop only)

4 Samphire Rottnest

5 South Thomson

6 Airport

7 Kingstown Barracks

8 Country Club

9 Bathurst | Caroline Thomson

10 Discovery Rottnest Island

11 The Basin

12 Geordie Bay | Fays' Bay | Longreach Bay

Zone 1


Main Bus Stop

Dome | Frankie's on Rotto

Visitor Centre

Samphire Rottnest

South Thomson

Airport

Country Club

Bathurst | Caroline Thomson

Discovery Rottnest Island

The Basin

Zone 2

Geordie Bay | Fay's Bay | Longreach Bay

Kingstown Barracks
Where to find the Quokka Hopper
The first Quokka Hopper stop is located at Main Bus Stop with further stops located throughout the settlement, at Kingstown Barracks and at Geordie Bay.