Event
First Lights – Kooranup
A place-responsive, choreographed drone light and sound experience presented by the Fremantle Biennale.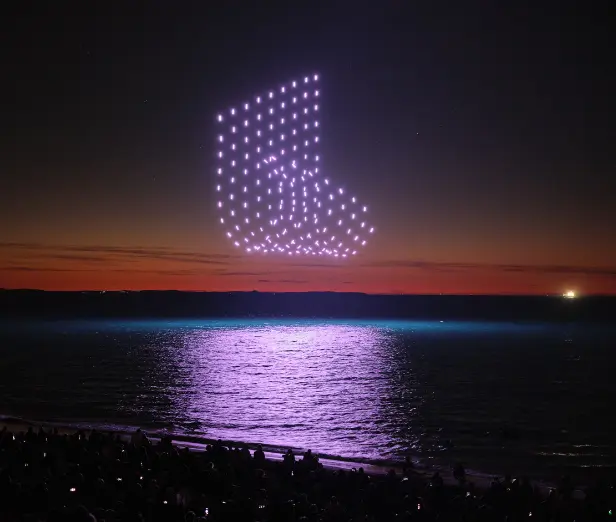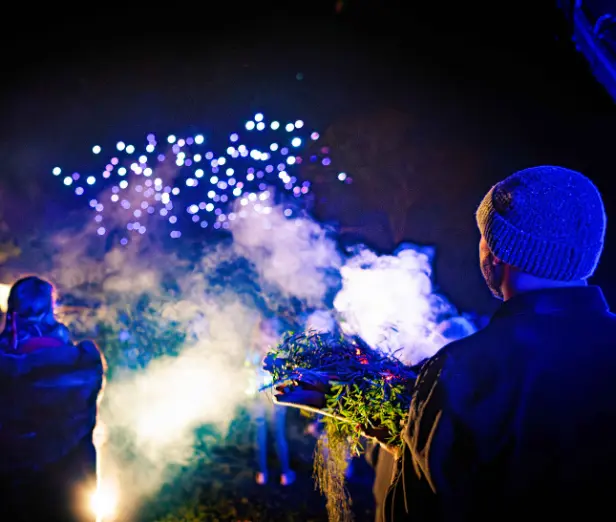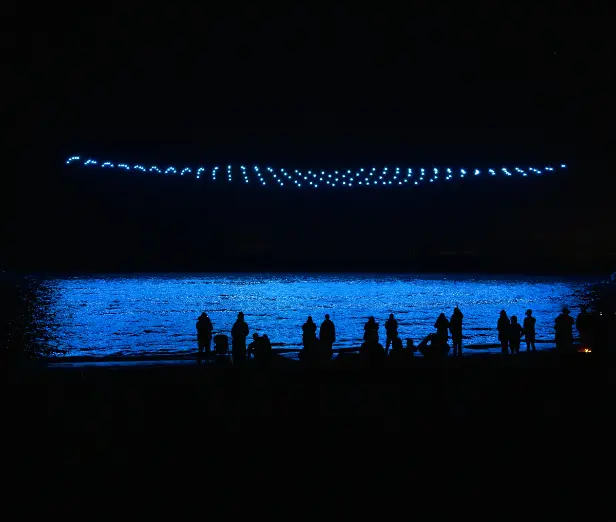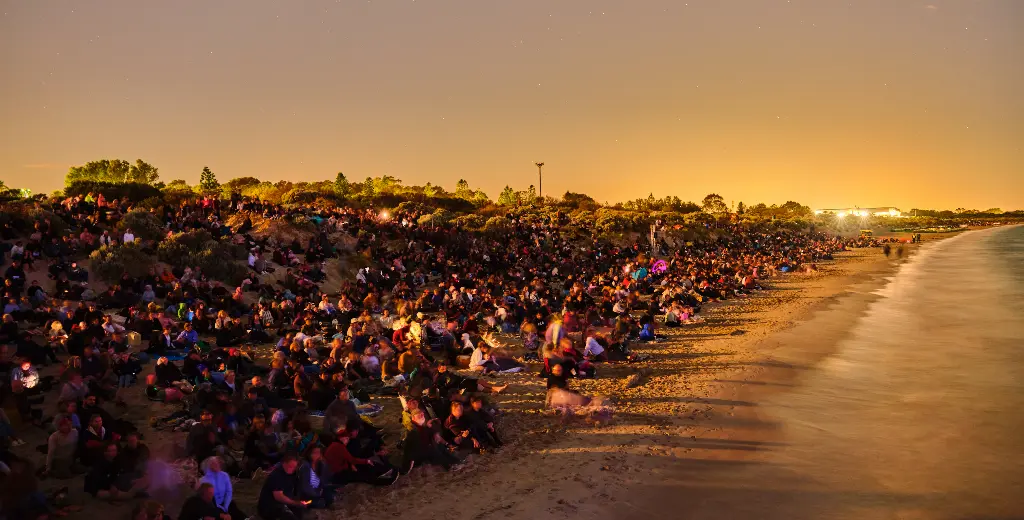 Come, sit by the water, and share in the ancient and living stories of First Lights – Kooranup.
The Fremantle Biennale's acclaimed drone light and sound experience, First Lights, returns in 2023 with Kooranup. This epic spectacle of light, movement and sound will transform the night sky with 160 drones taking flight over wardan (ocean).
Pioneering new technology and artistic practices to share ancient knowledge, Kooranup will reveal the first stories of place across three weekends and three locations in the Perth region. Revealed will be a series of connected stories by artists Yabini Kickett, Cass Lynch, Tyrown Waigana, and Ilona McGuire, guided by Whadjuk Nyoongar Traditional Owners.
The first two performances will take place at Walyalup (Bathers Beach), Dyoondalup (Attadale Reserve), with the last chapter unfolding across the ocean on Wadjemup (Rottnest Island).
This closing event to the Fremantle Biennale offers a space for deep contemplation across land and water, weaving together the many stories across time, both beautiful and heartbreaking, that are held by the island.
This performance is led and guided by the Fremantle Biennale Cultural Advisory Group.
Registrations required
This event is free to attend but due to limited capacity, registrations are essential.
Sign up for Fremantle Biennale's newsletter to be the first to hear when tickets become available.
Produced and presented by the Fremantle Biennale as part of their 2023 program: SIGNALS 23 and co-presented by Rottnest Island Authority