Event
Wadjemup Twilight Markets
Delight in unique gifts and products from Aboriginal artisans.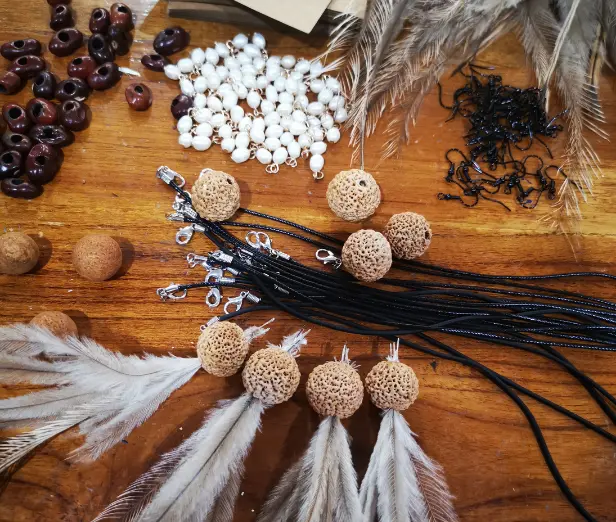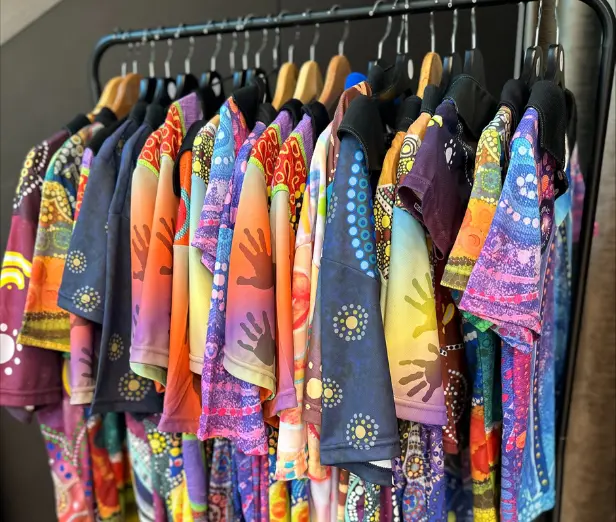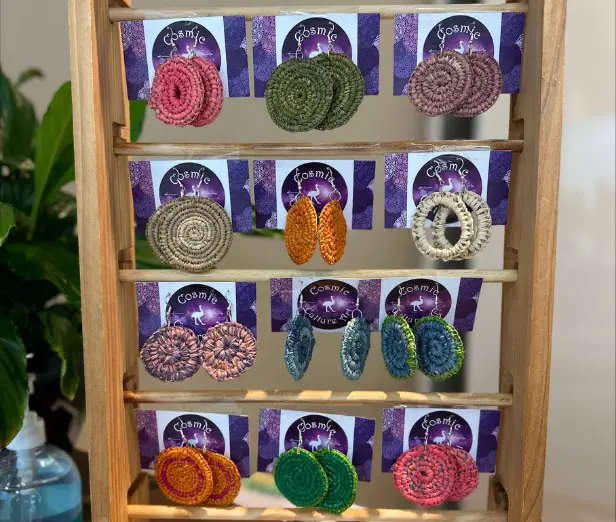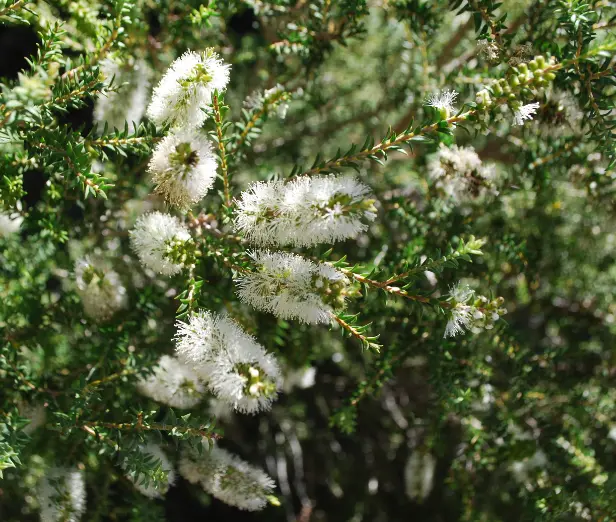 Join us in the tranquil Thomson Bay for the first twilight markets on Wadjemup / Rottnest Island.
Bask in the Wadjemup sunset as you browse paintings, textiles, jewellery, ceramics, and wares from independent Aboriginal artists and businesses in Western Australia. Find a unique gift or treasure from stallholders, including:
Art by Thomas Betts
Julianne Wade Whadjuk Artist
Cosmic Culture Art
Kaedisha Westberg
Deadly Denim and more!
While every intent is for events to go ahead as planned, in some circumstances they may have to change due to inclement weather or other unforeseen circumstances.
Connect to Kambarang Program
This event is part of the Connect to Kambarang program with all-ages activities scheduled throughout November to celebrate the season of transformation on Wadjemup / Rottnest Island.
Julianne Wade
www.juliannewadewhadjukartist.com.au
Julianne is a Whadjuk (Perth) born artist on her Mother's side, who grew up in Ngaruawahia Tainui (New Zealand) with her Father's side. She is a visual artist and remains connected to her culture through painting. Browse a collection of her art prints, small canvases and giftwares including cheese boards, tea towels, eco bags and handmade jewellery.
Cosmic Culture Art
Polly is a Wailwan Gamilaroi woman from Wee Waa NSW who connects with her culture through art, creating canvases and prints from her original paintings.
Madjitil Mabarn Art
Kaedisha is a Whadjuk Ballardong artist who started painting in 2015 and branched out to custom, collaborative and commission work in 2022. She likes to keep her work bright and vibrant, with products ranging from canvases and prints to phone cases.
Deadly Denim
Deadly Denim is a fashion label founded by Rebecca Rickadd a Ballardong, Whadjuk Noongar woman, living and working on country in Boorloo (Perth). The label aims to be as sustainable as possible, creating custom one-off pieces using recycled denim and First Nations artwork that has been digitally or screen printed onto textiles.
MaOchre Indigenous Art Gallery
MaOchre is an Indigenous Art Gallery based in Midland. They showcase Warrajirri-Yarra hand painted homewares, painting and prints, custom merchandise including insulated travel mugs, portable speakers, feature lighting, and clothing.
Kirrikin
Kirrikin is a luxury clothing and accessory label that showcases stunning Indigenous Australian Art on handcrafted and sustainable fabrics. Including silk and cashmere scarves, silk neckties, bowties, and pocket squares, each piece features exclusive designs inspired by Aboriginal artwork, traditions, culture, and a deep connection to the land.
Art by Thomas Betts
https://kaarli.com.au/blogs/meet-tom/meet-tom
Thomas Betts co-founded Kaarli, a 100% Indigenous owned and operated brand that empowers sustainable living for Indigenous artists and entrepreneurs. His original designs have been transformed into beautiful ties for any occasion.
Culture Weave
https://www.facebook.com/CultureWeave/
Nadine Foley is a Whadjuk and Balladong teacher and owner of Culture Weave. She connects community through weaving and yarning experiences, and is bringing her collection of beautiful woven accessories and homewares to Wadjemup.
Where to find the Wadjemup Twilight Markets
The event is located in the heart of the settlement, on Thomson Lawn. Visitors will find the event site just a two-minute walk from the main jetty.