Tour
Cicerello's Jet Adventures
Experience the thrill of soaring above Rottnest Island's crystal-clear waters with a stunning parasailing adventure.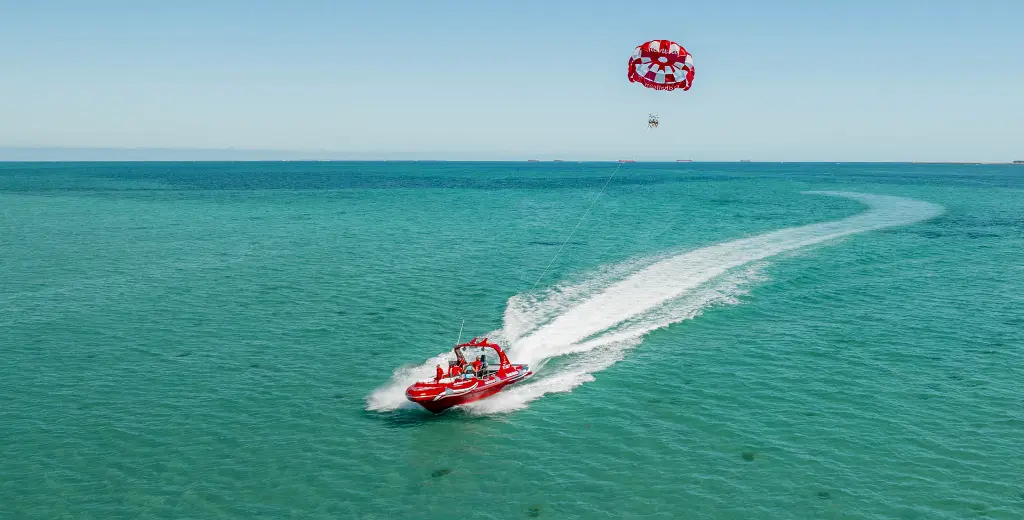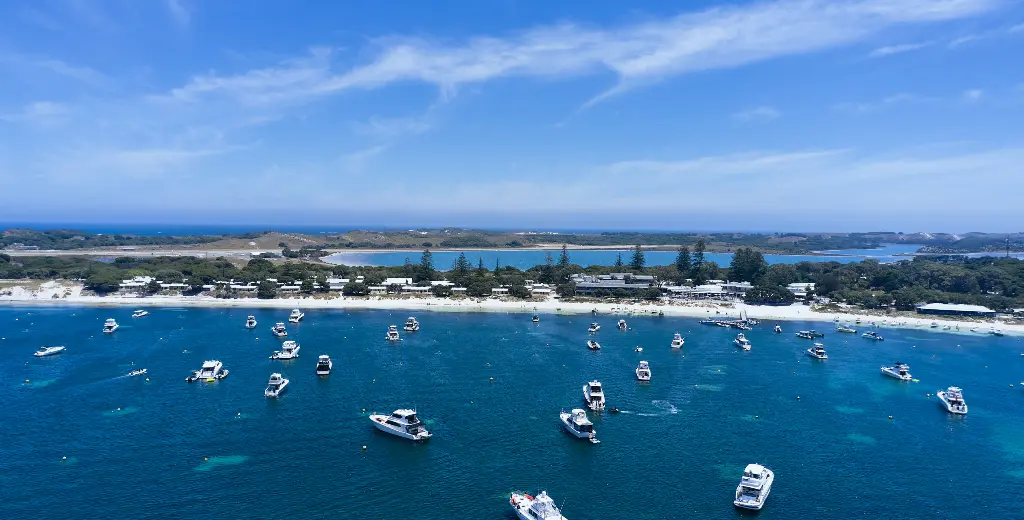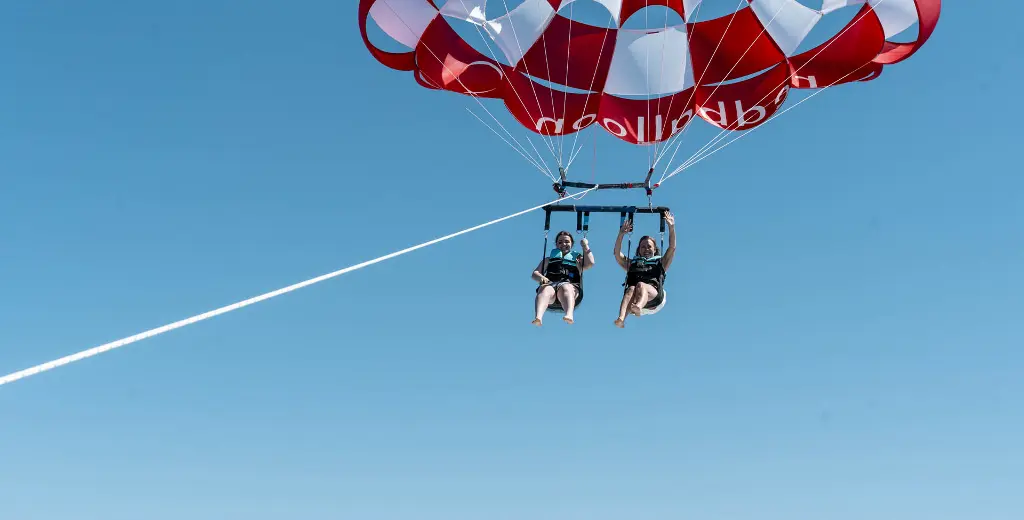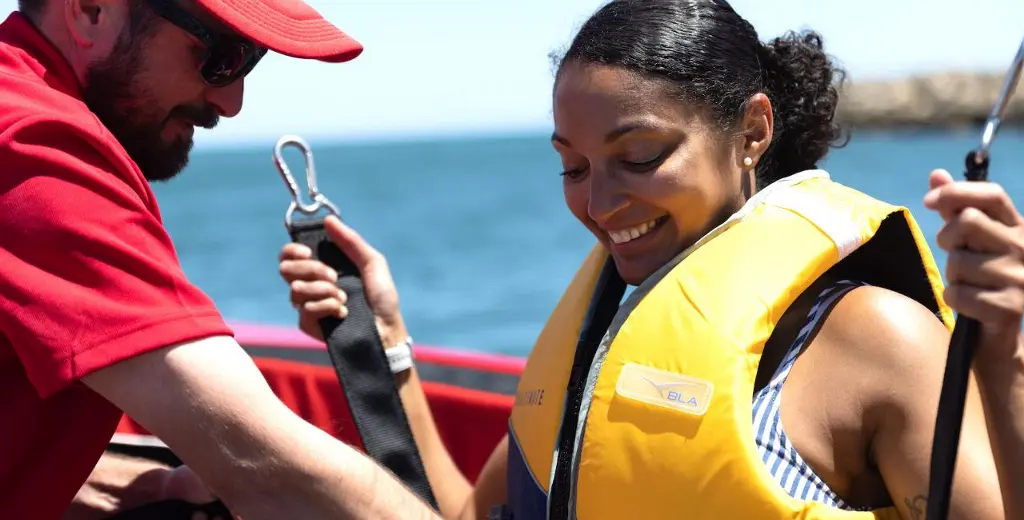 Soar in the skies above Wadjemup and marvel at the magnificent views of the island and sparkling Indian Ocean.
See Rottnest Island from a new perspective with an exhilarating parasailing experience. Drifting up to 450 feet above the water, you can take in the coastal landscape and peer into the shimmering sea without a single drop of water touching you!
Enjoy the wind in your hair and the marine world beneath your feet, as the expert team ensure your comfort and safety below, from the purpose-built parasailing boat, named Okiedokie.
You can soak up the experience solo or take flight with a flock of friends, with tandem and triple flights available.
Flight time is approximately eight minutes, but the total session time out on the water may be as long as 60 minutes, depending on the total number of parasailers.

Don't want to fly but want to head out on the boat to support a friend or family member? You can purchase an observer ticket and jump on the boat for the session duration. Note: there are limited observer tickets per session.

Depending on your weight, you may be paired up with someone else on the same session. 

Minimum age is six years old and minimum weight is 25 kg. Please note that anyone younger than 12 years of age must be accompanied on their parasail by a parent or guardian.

Parasailing may be cancelled or rescheduled due to minimum numbers or bad weather conditions that could affect your safety. 
Look out for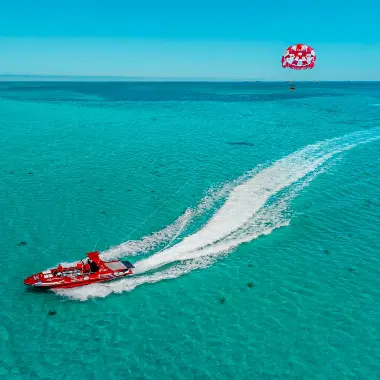 Adrenaline rush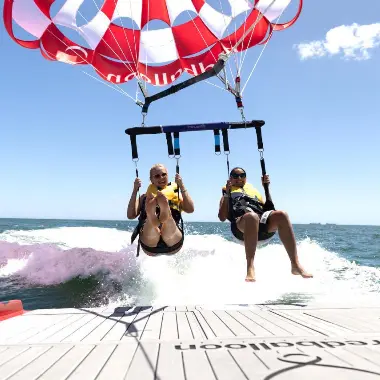 Boat landing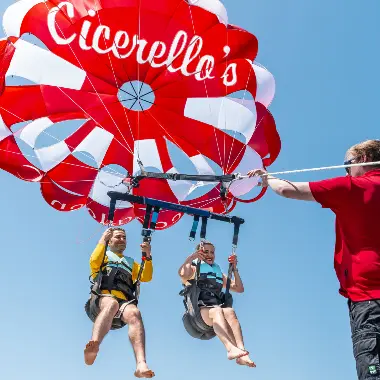 Experienced team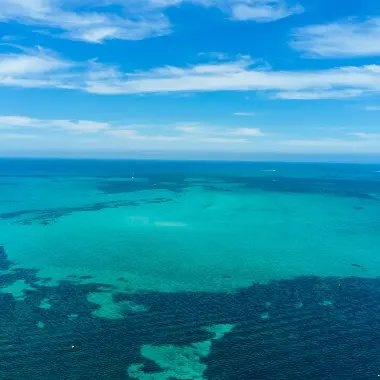 Stunning views
Where to find Cicerello's Jet Adventures
Tours depart from the beach in Thomson Bay, right in front of the iconic Dome Cafe and next to the Fuel Jetty.
Frequently Asked Questions
No, parasailers will take off and land from the landing deck on the boat.
It is entirely up to each guest if they would like to be dipped in the water during their flight. You can confirm with the skipper if you do or do not want to be dipped before your flight begins.
The minimum age is six years old if accompanied by a parent or guardian and 12 years old if unaccompanied by a parent or guardian. Please note there are weight requirements.
For Solo Parasail (1 Person): Minimum weight: 70 kg. Maximum weight: 135 kg.  
For Tandem Parasail (2 People): Minimum combined weight: 70 kg. Maximum combined weight: 200 kg.
Triple Parasail (3 People): Minimum combined weight: 70 kg. Maximum combined weight: 200 kg.
The flight time is around 8-10 minutes and the total session time out on the OkieDokie jet boat is 60 minutes. 
We recommend making a booking as early as possible to avoid disappointment.
Feedback from Cicerello's Jet Adventures customers suggests the opposite, saying it is a peaceful experience!  The sensation of height is minimal as you launch from the back of the boat and gradually go up.
Your parasailing experience may be cancelled in the event of poor weather conditions. You will be contacted directly by Cicerello's Jet Adventures if this is the case.
Tips for a time well spent
Make your visit even more meaningful with helpful advice from those in the know.
View all guides & tips