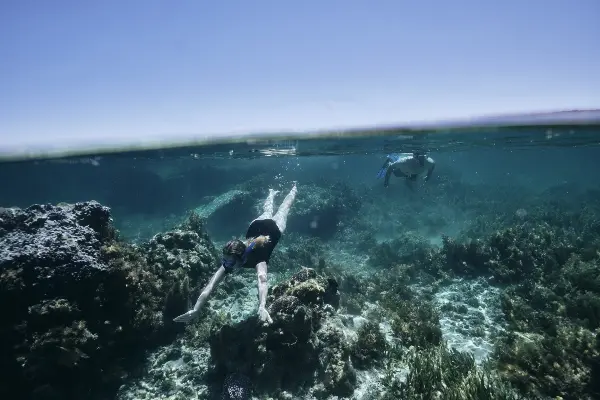 Discover a different world under the waves
Fay's Bay is home to rich green seagrass beds, which are able to thrive, safe and protected by a shallow limestone reef. The reef is riddled with caves and channels, providing a twisting, turning playground for schools of colourful fish and sea life.
The calmer waters make it ideal for beginner snorkellers.
So bring your towel and picnic blanket, and set up for the day. Wade out into the cool depths, dive under the shimmering surface, and explore the underwater world of Wadjemup.
Learn more about snorkelling