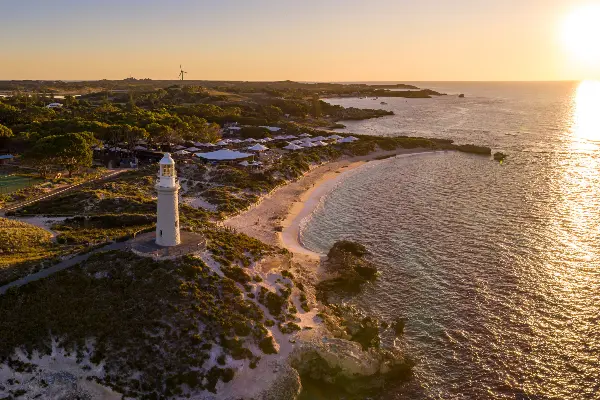 This lighthouse has played one of the most important roles in the island's story
The iconic white brick structure of Bathurst Lighthouse is found at Bathurst Point, overlooking Pinky Beach.

Constructed after the fateful voyage of the City of York, an iron ship that sank off the western coast of Rottnest Island in 1899 with the loss of 12 lives, it first shone its light on the seas in 1900.

The lighthouse lantern originally featured a fixed white light, but in 1920 this was changed to an automatic flashing light. With a range of 14 nautical miles, it provides a beacon of hope and safety far out into the ocean around it, and helps to create safer waters around the rocky coast.

While you can't access the lighthouse itself, Bathurst Point provides gorgeous views of Pinky Beach—and an exceptional spot to watch the sun set uninterrupted over the vast Indian Ocean.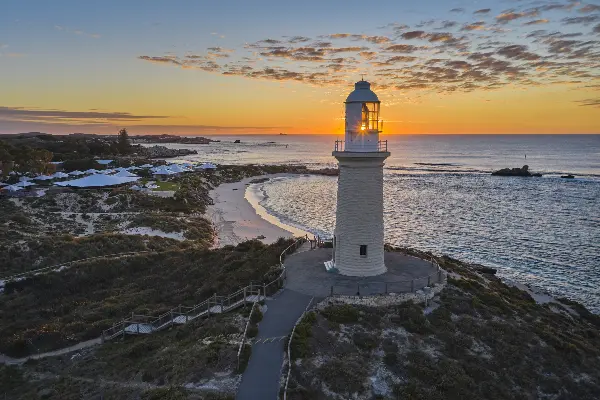 Keep an eye out for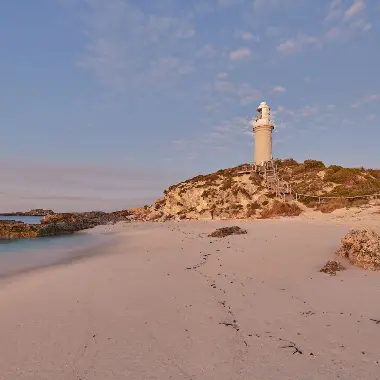 An iconic Wadjemup photo spot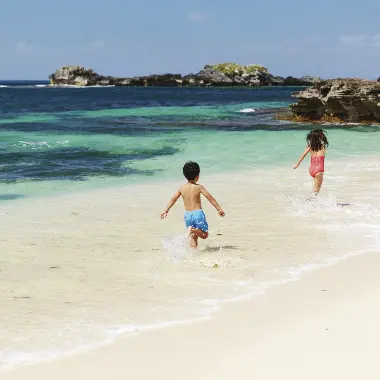 The soft white sand of Pinky Beach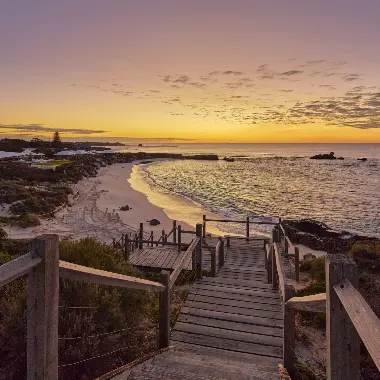 Stunning sunsets over the ocean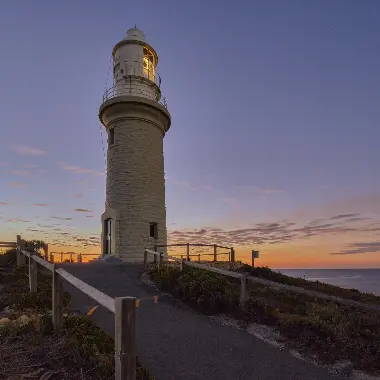 Information plaques with more stories of Wadjemup's history
Where to find Bathurst Lighthouse
Frequently Asked Questions
Yes, both lighthouses are operational, and serve an important purpose helping ships safely navigate the waters around Wadjemup. When the sun goes down, you can watch as the lights flash out from each location.
Bathurst Lighthouse isn't open to visitors, but visitors can explore Wadjemup Lighthouse on a guided tour. Here you can discover what goes on within the walls of a real working lighthouse. Climb the stairs, making your way to the top to experience breathtaking 360-degree views.

Disabled access is available to get up close to both lighthouses, however no accessible facilities are available inside.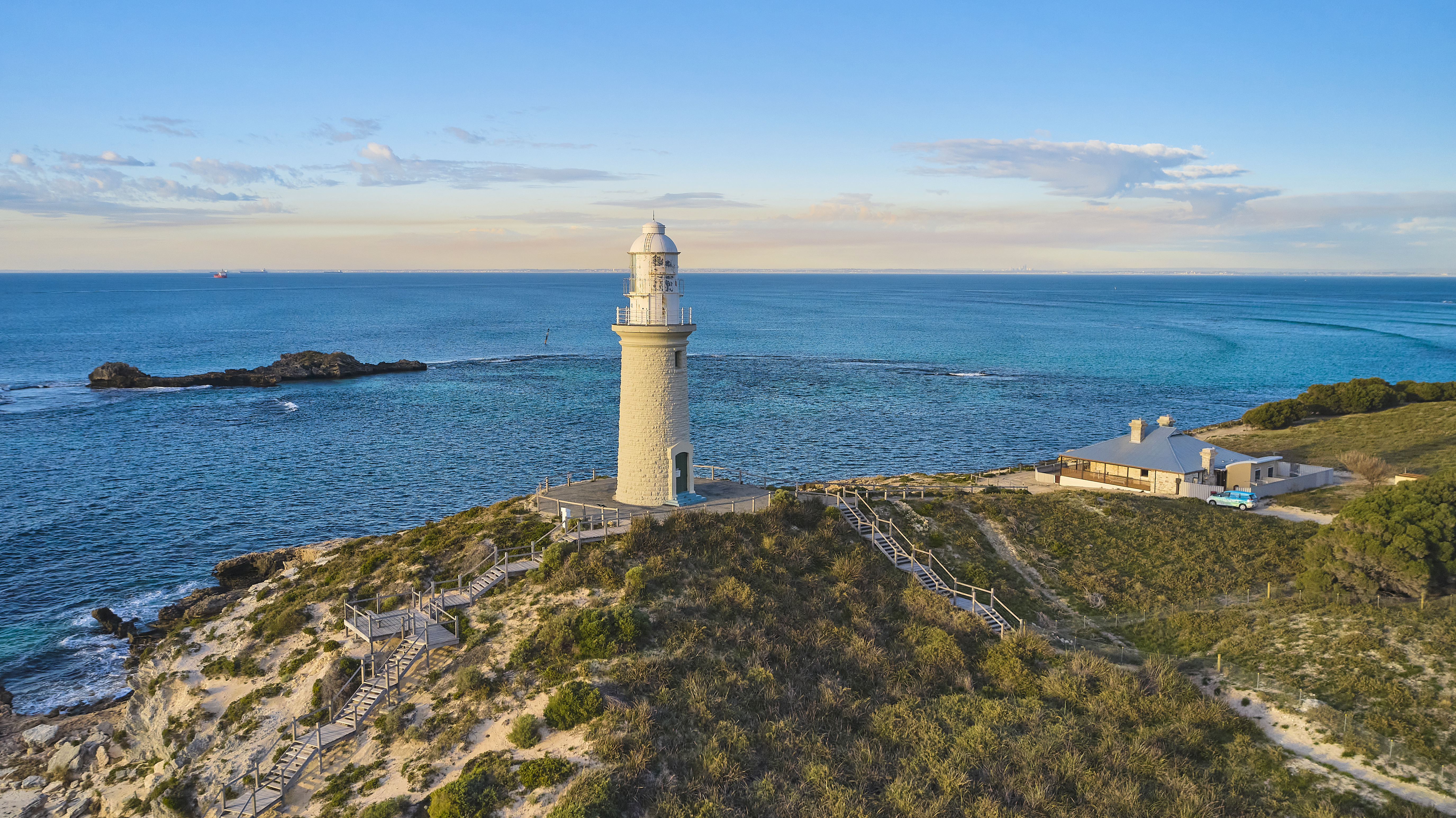 Tips for a time well spent
Helpful hints and information to make your island experience one to remember.
View all guides & tips